Hello Thursday and happy Thanksgiving Day. Are you celebrating Thanksgiving today? Are you planning to have a hearty meal today? Did you thank anyone today – for their kindness, for their friendship or just for being there? If you have not already then let's do that now!
This brings us to Week 4 of #ThankfulThursdays – a month of practicing gratitude, remembering to say thank you to anything or anyone that has left a mark in your life.
Here's the Prompt for this Week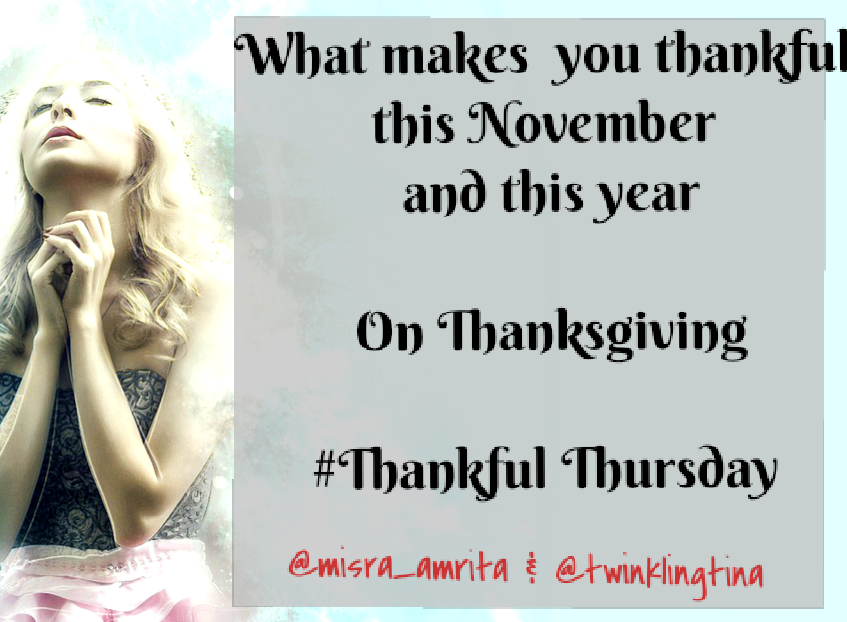 I always say repeatedly that Experiences teach much more than anything else. I am actually quite happy that I have seen the good and bad of life (in whichever way it came through). Meeting weird people is also good. I have a habit of observing people closely. Over the years I have imbibed the good from people. I have also taught myself to learn from the bad. In a way I am thankful for all the good and the bad.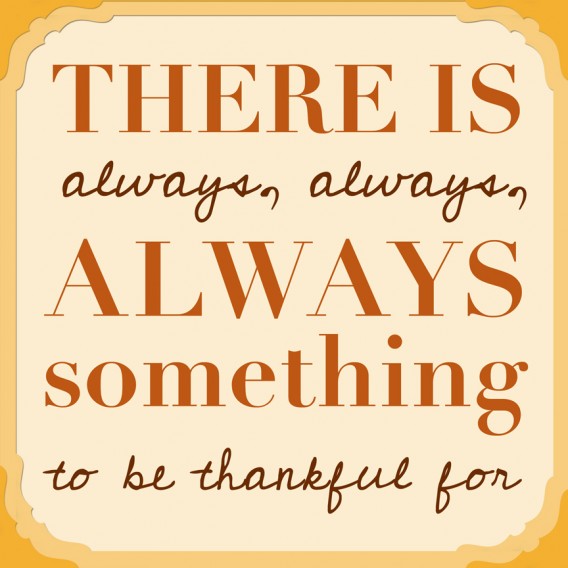 Source – Quotesgram
The recent demonetization in the country has put everyone in a tizzy. People are going crazy thinking about how to manage their transactions without cash. There's cash crunch in the ATMs. But we should also realize that all the bank employees in every bank – private or public sector – are going out of their way to help in the moment of crisis. We all realize demonetization is a revolutionary step and will help the country eventually.
I am thankful to the banks that are setting up counters at housing complexes to ease the currency exchange. We exchanged all our old cash without even visiting a bank or standing in a queue.
I asked my house helps if I could pay them by cheque since I have not visited an ATM yet and got any cash. I am going cashless ever since the demonetization. And the best part was they readily agreed. Similarly my milk man asked me to transfer money in his daughter's account and came back with his bank details. Everyone has been gracious enough to extend their helping hand and I am thankful to everyone.
I have made some wonderful friends over last few months who are positive and always ready help you out. I am thankful to across everyone who has left an impact on me.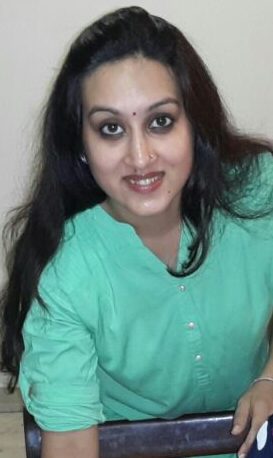 Last week we had a fun prompt for #ThankfulThursdays about one life event. We read wonderful anecdotes and stories from your life.
The beautiful Geethica Mehra made sure her poem on life had us enchanted. Thus the winner for #ThankfulThursdays Week 3 is Geethica from Spectrum of Life.
Geethica is a poet at heart and skilled in creative writing. Look at her pinned tweet currently – it's a beautiful poem woman.
Here is her winning post. Congratulations Geethica, we'll DM you about the prize.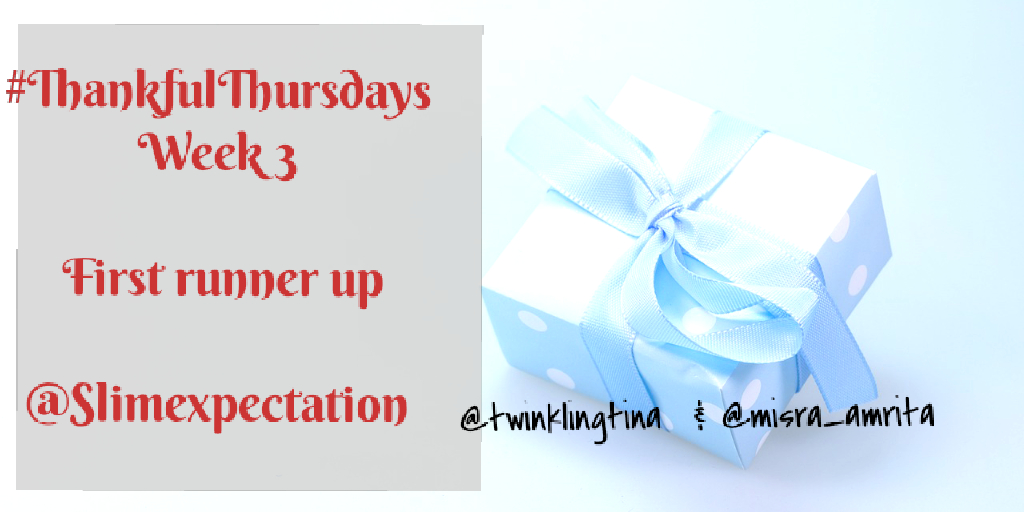 Another person who gave us a reason for double delight is Zainab from Slim Expectations. Love to the bundles of joy!
Thank you everyone for participating in #ThankfulThursdays. We love this community love and that everyone is spreading so much love and gratitude.
How to Participate in #ThankfulThursdays?
Follow @twinklingtina and @misra_amrita on Twitter
Prompts will be announced every Wed 20:00 hrs IST
Read, comment, share on host and co-hosts posts and at least two more posts linked in the party Pro Tip – Networking and commenting is good for your blog's health and ranks.
Use #ThankfulThursdays in your post and share in social media using the same hashtag.
Every week we will have one featured blogger who is the best reflection of this community spirit
Grab the Badge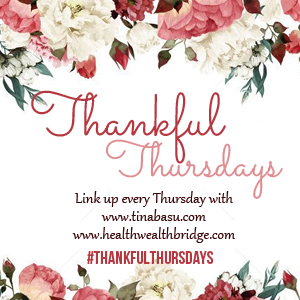 So wait no more. Be Thankful, Write a Post, Link Up Here. We'll visit everyone
Also linking the post to the Gratitude Circle by Vidya Sury because it's Thanksgiving people.