Are you thankful to be living in India? on this #ThankfulThursdays tell us what India means to you and how and why are you thankful to India.
India, my country, is revered around the world for its rich and vivid history, heritage and culture. You have the world thanking India for Yoga, Ayurveda, dance forms, textile, food and many more. But what does it mean to an Indian? Are you Thankful to India? Do you value your nation for what it is? Are you Thankful to be living in India? I am. And here are 10 reason why I am thankful to India and proud of my nation. and that's your #ThankfulThursdays prompt.
Every nation has its own troubles at current times – corruption, strange political decisions, but leaving aside all that India is a beautiful place to live in.
#ThankfulThursdays Prompt for the week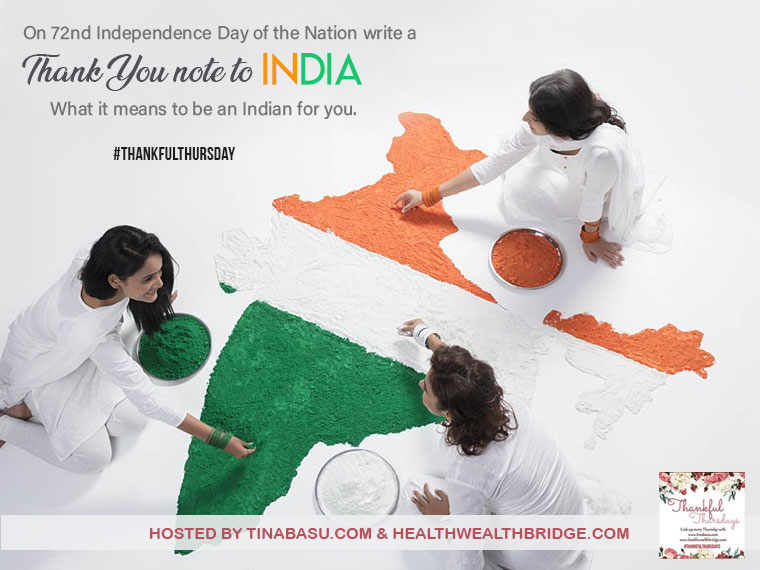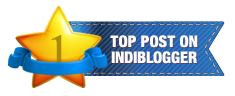 #1 Thankful to be living in India – Democracy
You are not happy with the political scene currently, or even previous to this one? Well, be thankful, you are living in a democracy and you have freedom of speech. We are not living under authoritarian regimes like North Korea or Syria. You don't have a fear of life at every hour of the day!
#2 Thankful to be living in India – Values Family
Isn't it wonderful that you can stay with parents without getting judged? Not that everyone these days like the idea of staying together and want to set up nuclear families – but you can always choose to be with your parents without becoming a object of shame!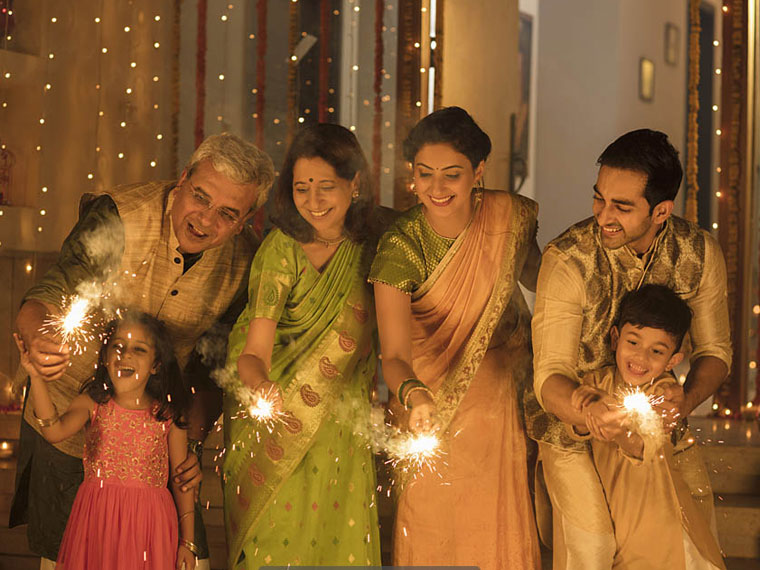 #3 Thankful to be living in India – Diverse Culture
We are so different still we are one. I am not trying to sound like a moral story book. But imagine the number of festivals we get to celebrate? The highest among all the cultures of the world! These enormous amount of festivals are possible because f our diverse culture. I will not like to stay away from my country specially around September to December. No way am I missing Durga Puja, Navratri, Diwali, Lakshmi Puja, Christmas, Id (for all the lovely food you get around that time).
You might like :
Are you thankful for Durga Puja and Navratri
#4 Thankful to be living in India – Kind of Help You Receive
Staying away from India? You know where I am getting at. You will not find any help ANYWHERE. No house help, mechanic, cook, driver, gardener, carpenter – the list is long – unless of course you are a mogul with a longer trail of zeros in your account! Maids can make you mad at times but you can't live without them. Every expatriate will relate to it. Even your neighbour will help in emergency instead of just calling a helpline. Even if you are poor with life skills and adulating, its okay!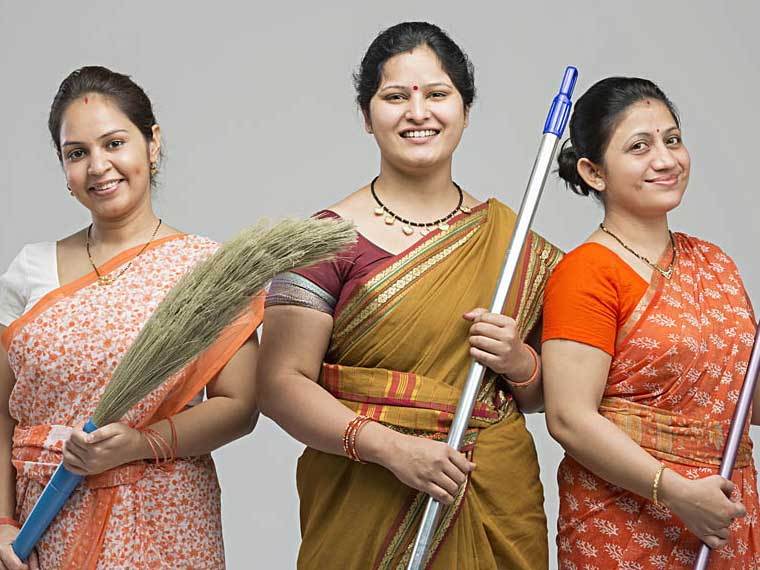 #5 Thankful to be living in India – Travel without burning a hole in pocket
India is big with 29 states and 7 union territories and every state offers amazing destinations for the travel bug in you. Places in North East, Andaman's, Uttarkhand, Karnakataka, Tamil Nadu are no less than any foreign holiday destination. I am not even going to popular destinations like Goa, Rajasthan, Agra and all. I wish the Tourism board in India looked after the facilities for tourists a little better. But you can travel to scores of places within India WITHOUT burning a big hole in the pocket. Travel by train, buses or take your car out for a road trip – India is one of the best scenic place the world has to offer. And a big reason to be thankful to be living in India.
You might like :
A tryst with Sultanpur National Park, near Gurugram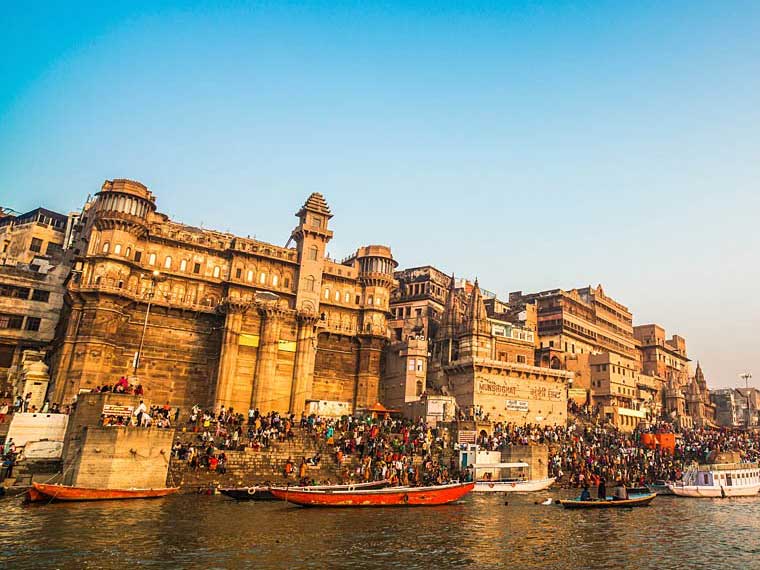 #6 Thankful to be living in India – Food is cheap
Unless you want dal from Bukhara every single night, food is typically cheap in India. You don't have to survive of ramen noodles or burger or sandwich because you want to save your salary. When you stay with your family, there is no complaint over food. If you are staying alone and broke, you can still find the food streets and local eateries offering tasty food or 'thali' at cheap prices. Not to mention the variety of food found across the country!
You Might Like:
Bengali Vegan Recipes – Luchi, Cholar Dal, Alur dom
Dhaba Style Dal Fry with 5 lentils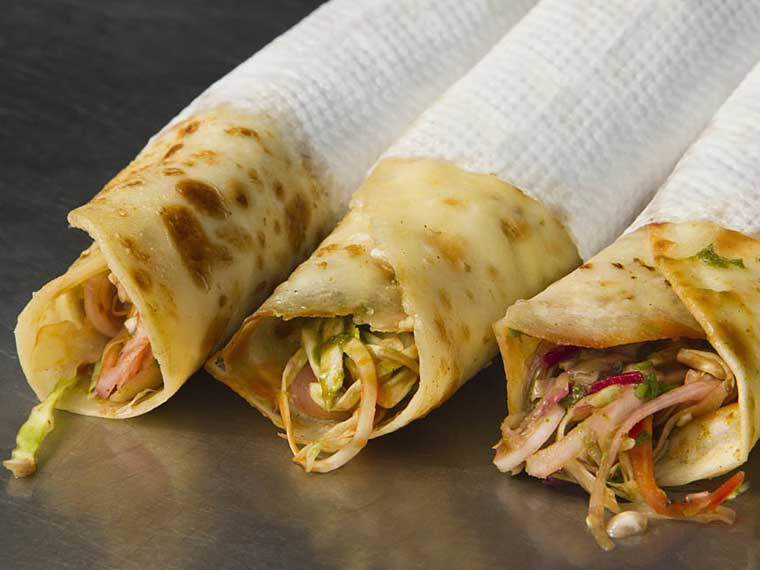 #7 Thankful to be Living in India – Dress what you want
This might sound controversial given the crimes against women. Some people's mentality is of course questionable. But hey, you are free to dress whatever you want and there's no one dictating for a purdah, burqa etc etc. Imagine your life in Saudi Arabia or Iran. Did you Know – females have to mandatorily wear a head scarf in Iran in public – even if they are a tourist! Or the fact that females have to have a head scarf in the photo for applying visa, else it gets rejected. I am thankful to be living in India and be away from all that trouble.
#8 Thankful to be Living in India – Find cheap accommodation
India has a dense population and many migrate to the cities in search of job, making the cities crowded too. But you can still find affordable accommodation on rent. For students, travelers, tourist accommodations at every budget is available. You can get a decent paying guest accommodation in a city like Bangalore  at 5,000 INR.
#9 Thankful to be Living in India – There's a home remedy for everything
Thanks to Ayurveda, grand mom's tips and more you will find a home remedy a cure for most of the things. Believe me ginger tea gives relief to the throat way better than any cough syrup!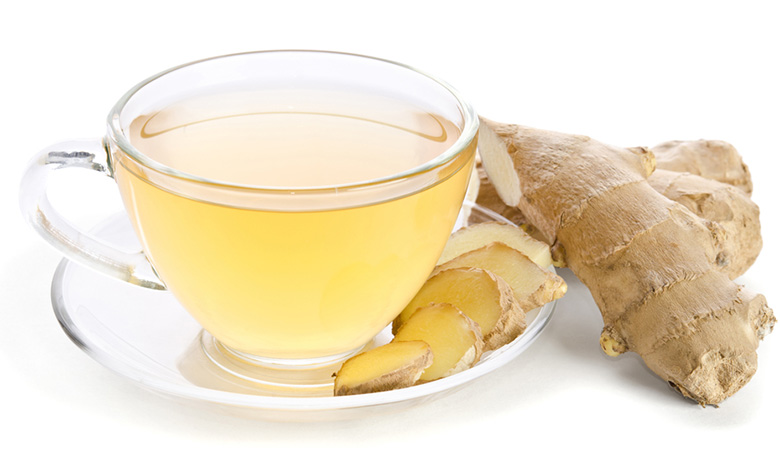 #10 Thankful to be Living in India – For Indian Army
No post on India is complete without some heartfelt gratitude towards the men in uniform. Not just the Army but the Air Force and Indian Navy. Nowhere, across our country, do they command for respect, they get it from the people because they have earned it. India is not a small country and we know how hostile the situation gets. But if we are sleeping in peace at night it's because of the men in uniform. Salute to them.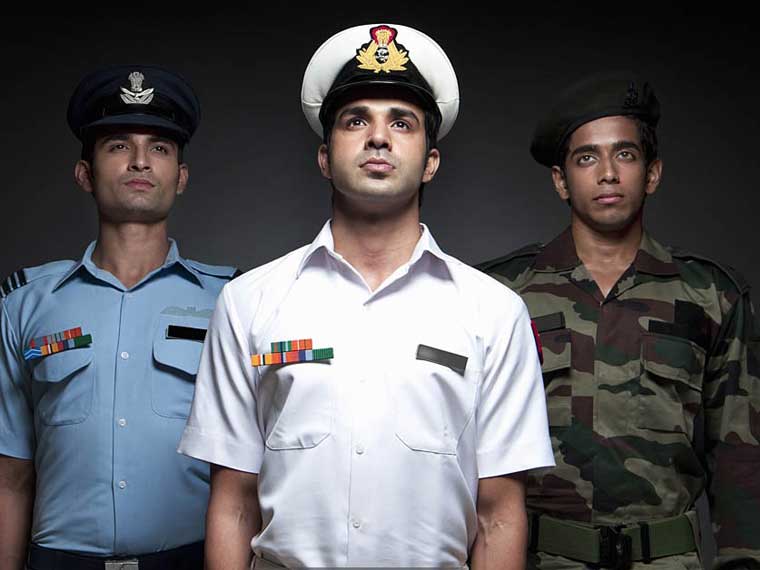 Aren't these some great reasons to be grateful to the country. I am thankful to be living in this country. Are you too? Let us know in your #ThankfulThursday post and link up with us.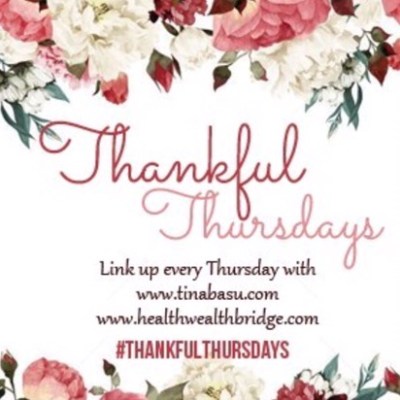 How to Participate in #ThankfulThursdays?
Blog hops: How to get the most benefits
Follow @misra_amrita @twinklingtina
Prompts will be announced every Wednesday
By Joining the linky you are giving us permission to email and or tweet you a weekly reminder.
We share your entries on Twitter and other social media platform generously. Who doesn't like blog promotion?
Read, comment, share on the host and co-hosts posts and at least two more posts linked in the party.
Pro Tip – Networking and commenting is good for your blog's health and ranks
Comment rules: 2 sentences at least 15 words and should be relevant to the main post.
Use #ThankfulThursdays in your post and share on social media using the same hashtag.
Join the #ThankfulThursdays BlogHop