Friends are life, friends are partners in crime, friends share emotions, friends know your secrets. But who are these friends? Are you thankful for them? We are celebrating thankfulness this entire Thanksgiving month. Join the #ThankfulThursday #ThankYouNote contest and link up with us.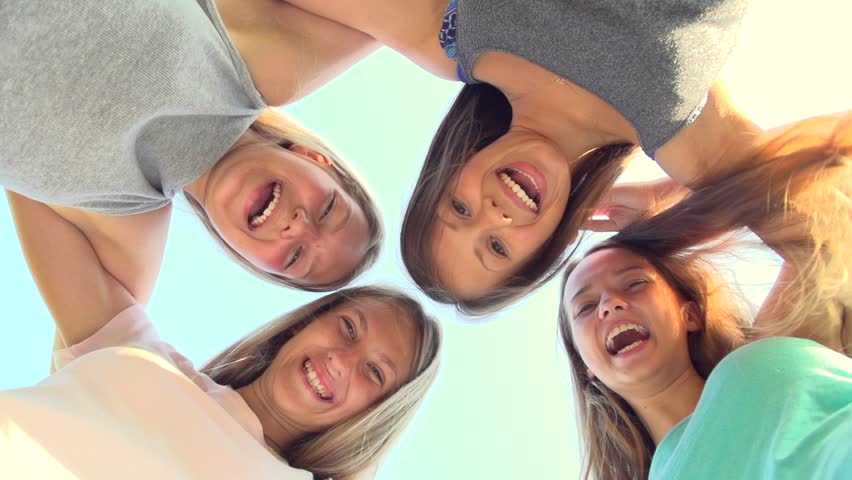 When you think of the word 'friend' by default your heart and mind rush back to school! They say if your friendship has lasted for seven years it's here to stay for a lifetime. But then again have you given a thought to who your real friends are? Are they the ones who wish you on your birthdays and 'Like' your photos on social media? Here's how I see my friends.
#1 Friends – Parents
This might sound boring – but is a truth – your parents are your friends and perhaps the only ones where you arrive at their top priority list. They worry about you, love you, smile with you, cry with you, scold you and adore you. Even if the world forgets you they won't.
#2 Friends – Life Partner
The person you are spending your life with needs to be a friend first and then a husband or a wife or a partner. If he or she hasn't become your friend and you can't share that vibe then there's something wrong. Working towards it would be a good idea.
#3 Friends – Buddies
Childhood friends, friends from school, locality, classmates, neighbors who have known you since you were tiny crazy things normally stay with you long enough. They are also the ones who might make guest appearances in your lie – not there for long and then meet one day and pick up from where you left. But you know they'll watch your back.
#4 Friends – Books
Might sound weird for this list – but they'll never fail you. Books will not just stay but will guide you to be a better person
#5 Friends – Diary/Journal
As kids, we all have written diaries. I found them really good to spill everything. I still write a lot of things – emotions, rants, ideas which I keep only to myself. I find the diary – now Ms Word very therapeutic.
#6 Friends – Yourself
Never underestimate this friend of yours. You yourself are your best friend. There's always an inner voice that tells you to do things, that inner voice guide you. It's quite theatrical when that inner voice is giving you the options of good and bad and leaving it to you to decide. But I consider it to be my friend which does help me in a lot of things that I do. I am thankful for it.
I am also thankful for all the friends mentioned above. It is very easy to make friends, but it is also a very complex relationship to maintain. Choose your friends well once you are grown up. Not everyone deserves a friend like and you deserve the best of the best.
Are you participating in this wonderful #ThankfulThursday #ThankYouNote Contest?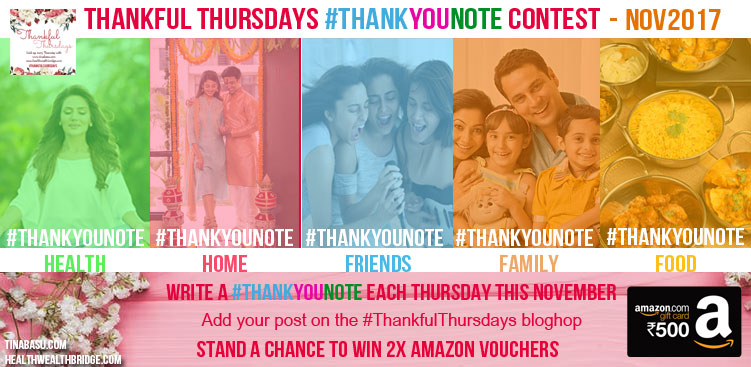 Hola people how is November? It's my favorite month because its winter, it's my birthday, it's my mum's birthday, it's Thanksgiving! It also happens to be our first anniversary of #ThankfulThursday – how cool is that? #ThankfulThursday anniversary during Thanksgiving? It's a year of saying thank you, a year of showing gratitude a year of expressing thankfulness. So what better than coming up with the ThankfulThursday #ThankYouNote Contest. This Thanksgiving month write a post based on the 5 prompts for 5 Thursdays and we choose winners based on max participation and you win Amazon vouchers! How cool is that!!
Prompt for #ThankfulThursday #ThankYouNote Contest Week 3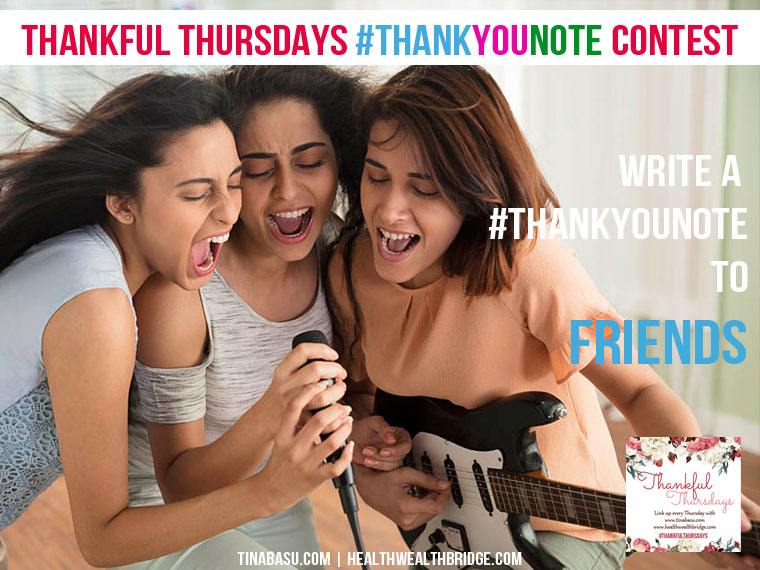 #ThankfulThursdays #ThankYouNote Contest Rules
Must write on each of the 5 #ThankfulThursday prompts to be eligible for this contest.
Must follow, comment and share both the host's post on social media
Must comment and share 3 of the link ups posts
Comment on the posts linked up and on the host's posts with #ThankfulThursday hashtag.Use the #ThankfulThursday and #ThankYouNote for social sharing and tag us.
Two winners and two gift vouchers are up for grabs.
A minimum of 10 blog post entries will be deemed necessary for the contest to be validated, so make sure you invite and tag your friends to enter too!
Your performance in this competition will have a score which will matter for the next part of the competition too!
Keep your posts and engagement civil. Adult content/ affiliated links/ derogatory remarks/ hatred towards any religion is not allowed.
Only posts in the link-up written on the prompt will be eligible for the contest and prize.
All decisions of the judges are final and will appreciate your cooperation in the matter.Looking forward to your thank you notes this month.Write with a Thankful Heart!