Which is the one thing love about Myself? IDK may be! But is that so?
When I sat down to write this post I was thinking what to write – rather which is that one thing that I like the most about myself? I am no saint, I do have flaws (e.g. I am a master procrastinator) so I love bits and pieces of me and also have many things that I don't like (and I am not working on changing them either!)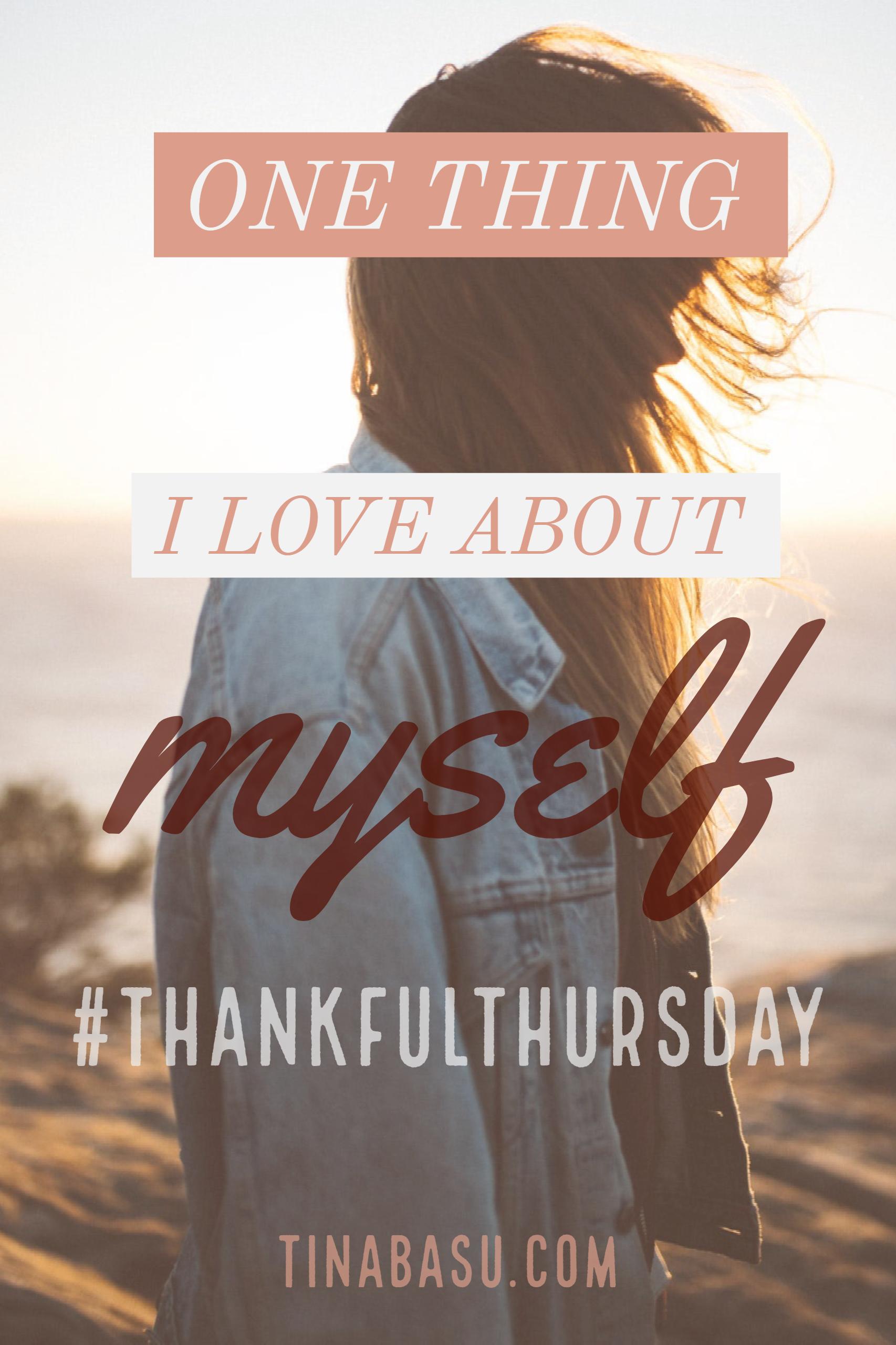 How am I as a Person?
People who know me, knows me as a dynamic person who's upto something or the other because I can't keep my mind free! I don't know what is it to sit idle (other than the occasional lazing around). I have most of the traits of being a Scorpio – I love to love people, I am friendly, I am social and have my loyalties in right place. But is that all that I like about myself?
NO.
I remember an incident of my childhood when we had gone for an outing and I wanted to swim. We were having breakfast by the pool and I saw kids almost my age jumping in the pool and swimming like pros. I was 5 or 6 that time. My mom had already dressed me up in a swimming costume, though I didn't know swimming that time! So I thought all I needed t do for swimming was get up from my chair and jump in the blue waters and it's all sorted. And I did just that! Few seconds later I was under the water with a burning nose and throat! In a few seconds two hands had fished me out and I looked like a wet damp cat! Next was one tight slap from my mom once I was placed on the sides by the trainer!
That was the day that started my water phobia! I hated to be in the water though I love water. Some years later my dad took me to a local swimming club and enrolled me for swimming classes. I swear I didn't get in the pool for two days. I was sitting on the stairs with tears in my eyes. Dad sat me down by the side of the pool and said a few things which sounded like punishment. He asked why was I so scared? Did I feel I'll die inside the pool?
You have to be brave. You have to conquer your fear. No one will help you in this. You have to do it yourself. – My Dad
One thing that I love about Myself
I was swimming well in a few weeks and then in the lake in a few months! These words have guided me through my life. Life is never a bed of roses, it throws you challenges. I have been relatively good at handling those. I am not fearful, nor do I live in fear – unless it's a flying cockroach! Whether it's coming to a new city and getting admitted in a college all by myself, or tricking the thief, living on my own and learning life skills, taking friends to ER I have done a few crazy things.
The decision to quit my career in FMCG and starting on my own was big decision. Everyone needs to manage their finances and when you have bought an apartment recently you are neck deep in debt. A large chuck of the fund goes in EMI. In that situation managing the courage to quit a monthly salary yet not losing financial freedom completely is a big step. I did have the confidence in myself that I will be able to manage that part so I took the plunge. I try to help the man as much to relieve him of financial stress yet give ample time to the little man.
I know in future, even if I have a crisis in front of me, I'll face it and overcome it. Because I know no one can help me but myself!
#ThankfulThursday Week 41 Prompt
This week we ask you to share with us one thing that you love about yourself. Write on a blog post or FB post or Instagram post and link up with us here.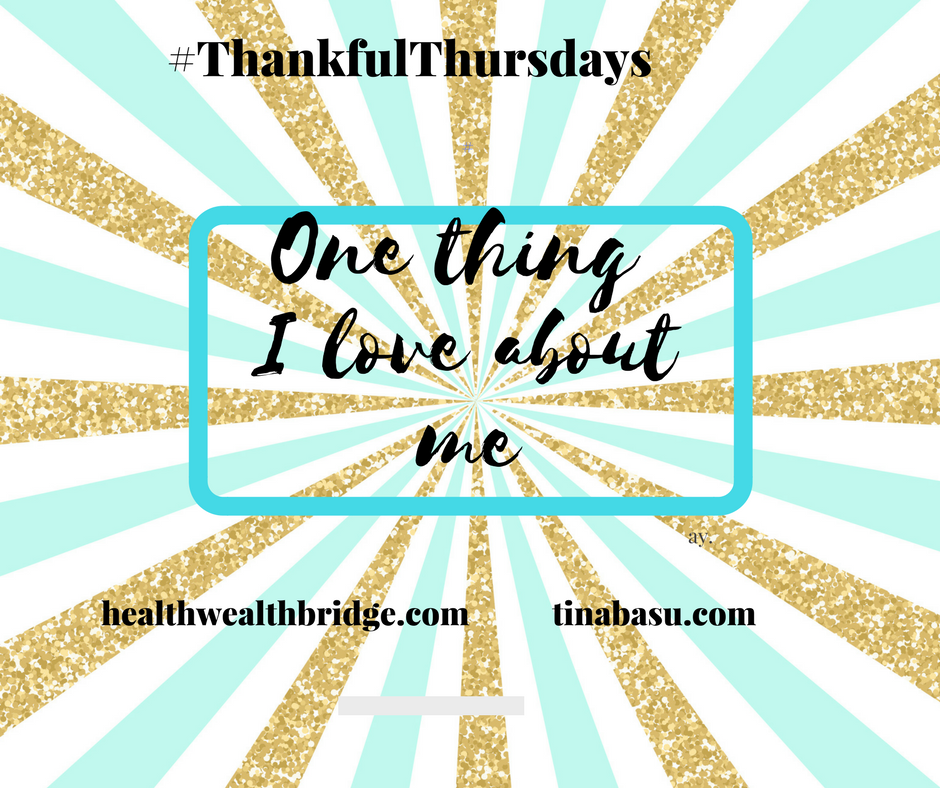 How to Participate in #ThankfulThursdays?
Follow @twinklingtina  & @misra_amrita on Twitter
Prompts will be announced every Wed 20:00 hrs IST
Read, comment, share on host and co-hosts posts and at least two more posts linked in the party Pro Tip – Networking and commenting is good for your blog's health and ranks.
Use #ThankfulThursday in your post and share in social media using the same hashtag.
Every week we will have one featured blogger who is the best reflection of this community spirit
Please keep your posts and engagement civil. Adult content or hatred towards any religion/comunity is strictly prohibited.
Grab The Badge