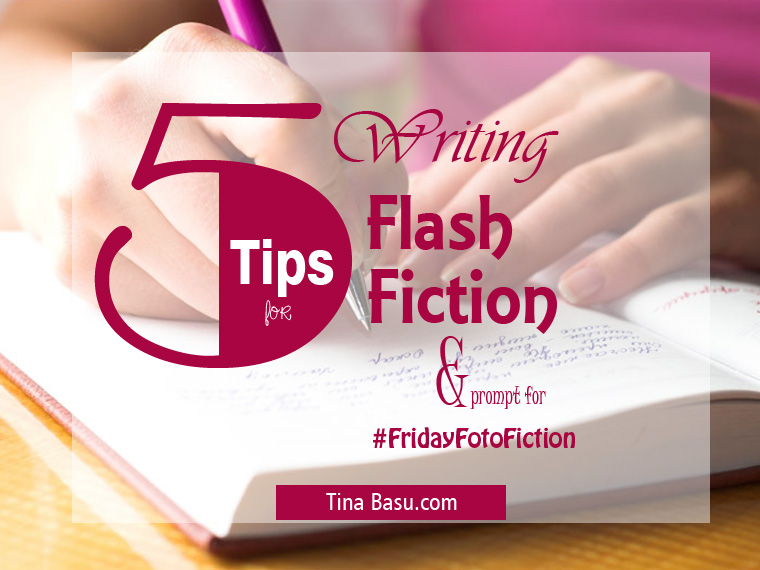 Are you enjoying our #FridayFotoFiction challenge? Isn't it fun and challenging to let your imagination run loose when you see a photo? What I like to see how diverse the human mind is. A broken house can make you think about poverty, earthquake, something super natural or even something lucky. And all that in 100 words! It's not easy to tell a story in those 100 words.  But flash fiction is good, it is challenging.  So I thought why not share some tips about flash fictions. I have written a ton of flash fiction in this blog. Check the Fiction & Writing section on the menu for 100 Word Fictions, 5 Sentence Fictions, 55 Fictions and many more.
5 Tips to Write Flash Fiction
1.Limit Characters to Maximum of Two :
When you are writing a flash fiction you don't have scope for too many dialogues or too many scenes. It's hard to keep track of too many things happening in a few lines. Lesser the better!
2. Pick up small ideas/ incidents:
Since you are writing within a word limit of 100 words pick up one idea or one incident. It can be an emotion, it can be something fun, something sad. E.g For my last post I wrote about abuse and coming out of it. I didn't get into the details of what kind of abuse, or described abuse, or how that happened and all that. Short and simple.
3. Start with an action:
Get the attention of your readers in the first sentence with an action. You don't have to describe a lot. "Tell" what's required, don't "show" anything.
4. Reduce Adjectives and Adverbs :
Too many adjectives, too many adverbs add to the clutter of words. Better use the words to tell the story than describing the starry, bright, crystal clear, romantic night!
5. Save the Twist for the end:
I like to add twists in the stories. It can take your story to a different level completely. Check this for example.
Week 4 #FridayFotoFiction Prompt
With all these writing tips in mind let's start a new week of #FridayFotoFiction and here's the prompt.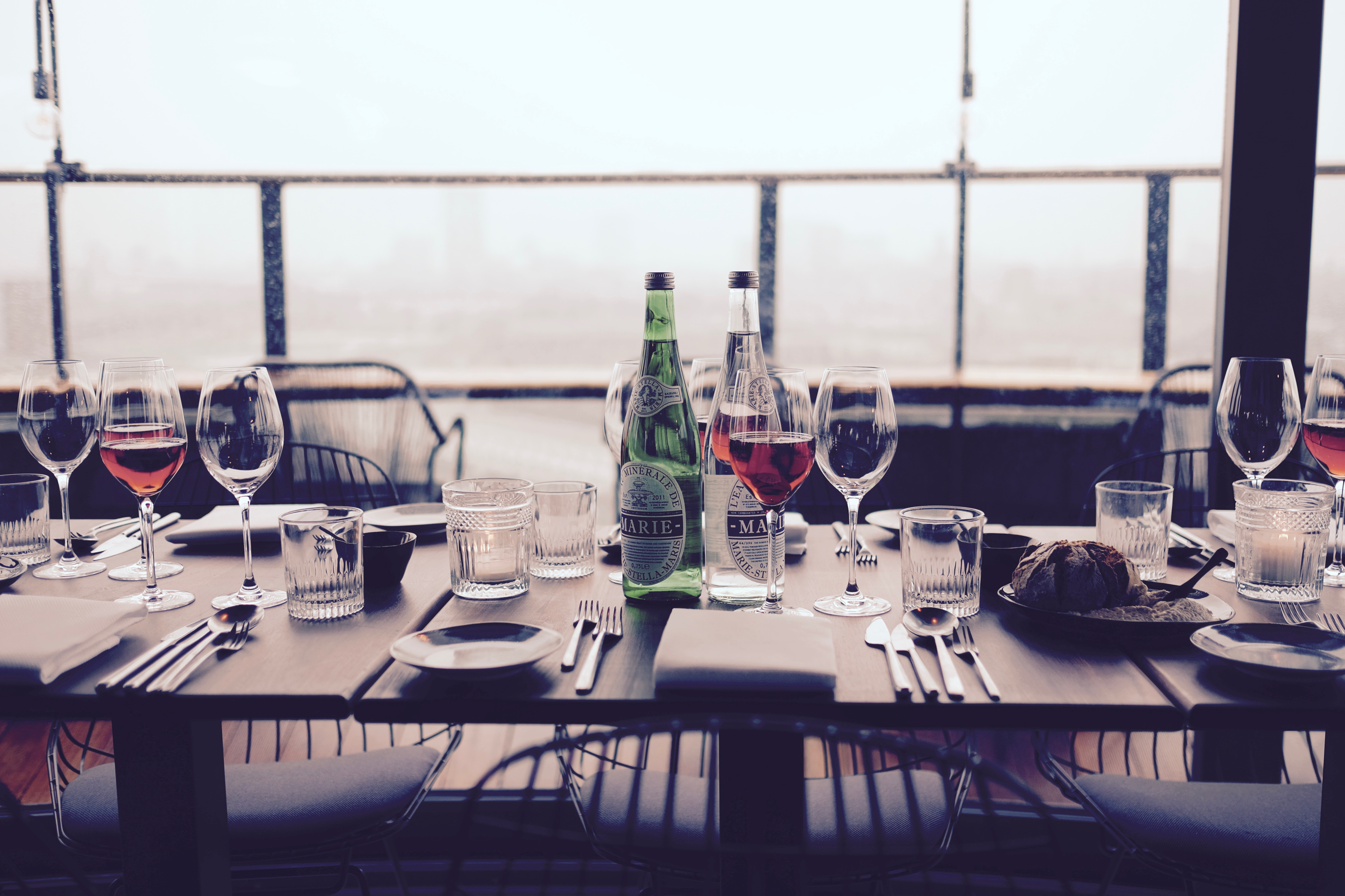 Image Credit – Timur Saglambilek
The Dotted Lines – #FridayFotoFiction Week 4
One more country, one more meeting, one more signature and yet another merger.
Dad will be happy.
Seated at an upscale Manhattan restaurant, Varun Arora the new CEO of Arora Industries had a successful business expansion. His industrialist dad felt proud of himself, for molding the son into a successful business tycoon, finally.
There's a smile on everyone's face here, dining and chatting, yet I feel alone. Like no one's around. This isn't the life I wanted. I did want to hold the Cross pen, but to write, not to sign on the dotted lines. Only if dad understood that!
Word Count – 100
#FridayFotoFiction Week 3 Winner
Last week we had received 12 beautiful entries. I was slacking a little in the reading part because of the flu and caught up with reading only today but Mayuri made sure she read everyone's post. We both decided unanimously on one winner and that is Rohan *drumrolls*. And here is his winning post.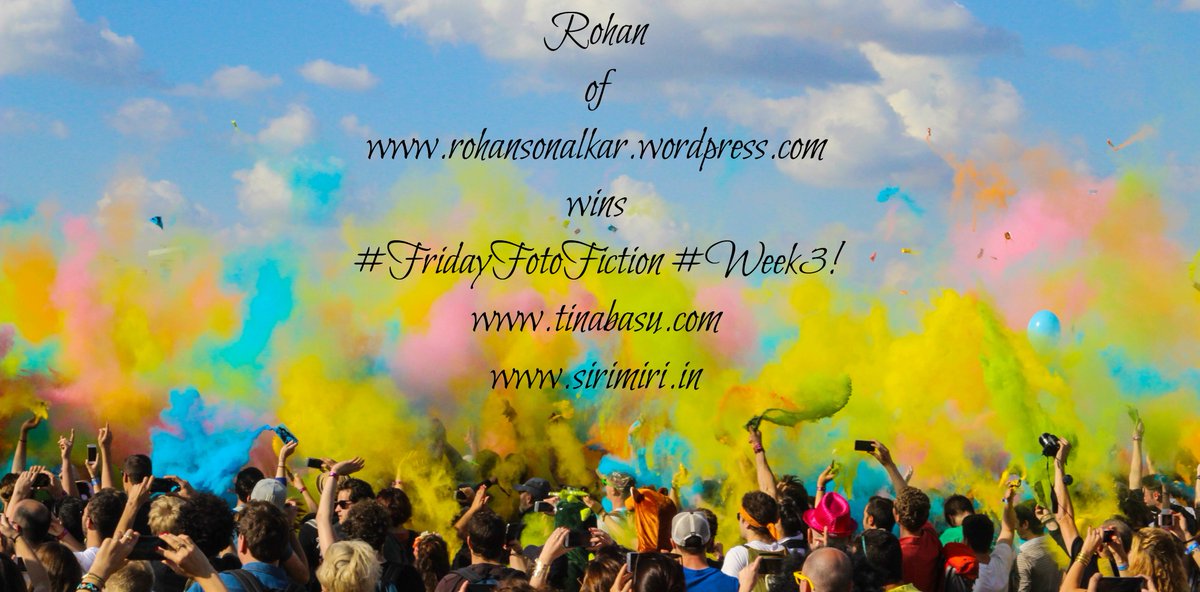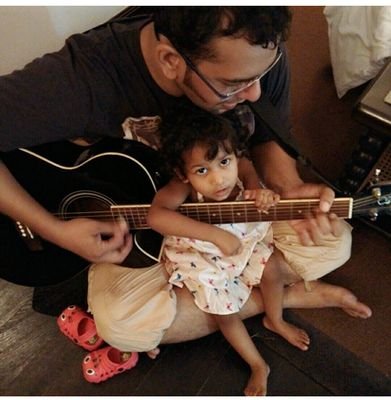 Congratulations Rohan. We'll DM you about the prize.
How to participate in #FridayFotoFiction
Every Friday we'll give you a photo prompt
Follow @twinklingtina & @Mayuri6 on twitter and wait for the prompt
Write a 100 Word story on the photo prompt
Use the badge at the end of your posts
Read, comment, share on host and co-hosts posts and at least two more posts linked in the party Pro Tip – Networking and commenting is good for your blog's health and ranks.
Use #FridayFotoFiction in your post and share in social media using the same hashtag.
Every week we will have one featured blogger who is the best reflection of this community spirit
Grab the Badge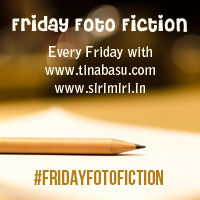 So people wait no more. Write a 100 word fiction on the photo prompt and link up here. Happy Writing!