Thankful for #ThankfulThursdays – what is that? Life doesn't smile at you if you don't smile at it. Thankfulness is a way of life where you live in gratitude. This time I say Thank You to #ThankfulThursdays and the other blog hop I do.
It's a full circle of #ThankfulThursdays hosted by me and Amrita. It's 365 days of saying thanks to various things. We did some great things while we thanked people, objects, platforms, food, house – you name it and we have done it! This blog hop was envisioned as a way of giving to people for all the love. Today it's a tiny brand with its tiny tribe. We recently did the #ThankfulThursday #ThankYouNote contest as a way to thank you all for participating week after week. It's time I realized why I am Thankful for #ThankfulThursdays.
It is a joint venture where we work hand in hand – but we are humans – sometimes one holds the anchor when the other can't – that's why we are great team *fingers crossed*. There are multiple reasons to be Thankful for #ThankfulThursdays.
Thankful for #ThankfulThursdays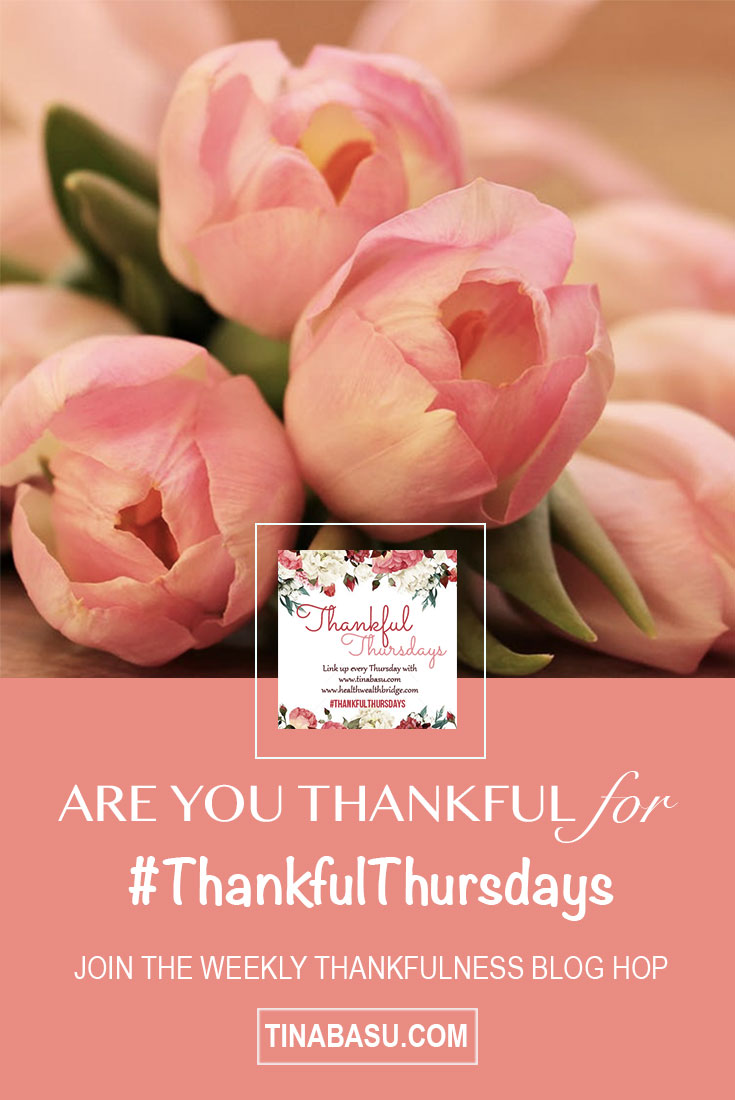 Leadership
When you are on a project – you are in it as a team member or a leader. But what about making everyone a leader? Amrita is a leader in #ThankfulThursdays hands down and I never shy away from recognizing that. She manages #ThankfulThursdays with her day job as a doctor, as a mom, as a traveler. But you know what happens when you are with a leader? You imbibe those positive vibes and become a leader yourself. There have been times when my posts have got delayed or even skipped. But after many months in it I know, it's part of my brand too!
Blog Health
You know what's worse for your blog other than not getting your SEO or stats correct? Not writing! Writing regularly, or in other words, publishing regular content is one of the most important thing you should be doing to say Google and other search engines that you exist! Blog hops and prompts give you that exact scope to write regularly. It improves blog health drastically.
Regular reading
Did you think only writing was enough for your blog? The answer is NO. Reading is as important for your blog stats! #ThankfulThursdays and #FridayFotoFiction (the other blog hop on fiction writing that I host with Mayuri) provides ample reading scope.
Relationship
One of the biggest reasons to be Thankful for #ThankfulThursdays is for the relationships I have made in this 'online world'. Relationship with my co-host, my readers, participants.
We as hosts, hope we can make our brand bigger and mightier and that is only possible when you help us with your lovely words.
Have #ThankfulThursdays touched you anyway? Are you Thankful for #ThankfulThursdays ? Let us know in your post.
#ThankfulThursdays Week 47 Prompt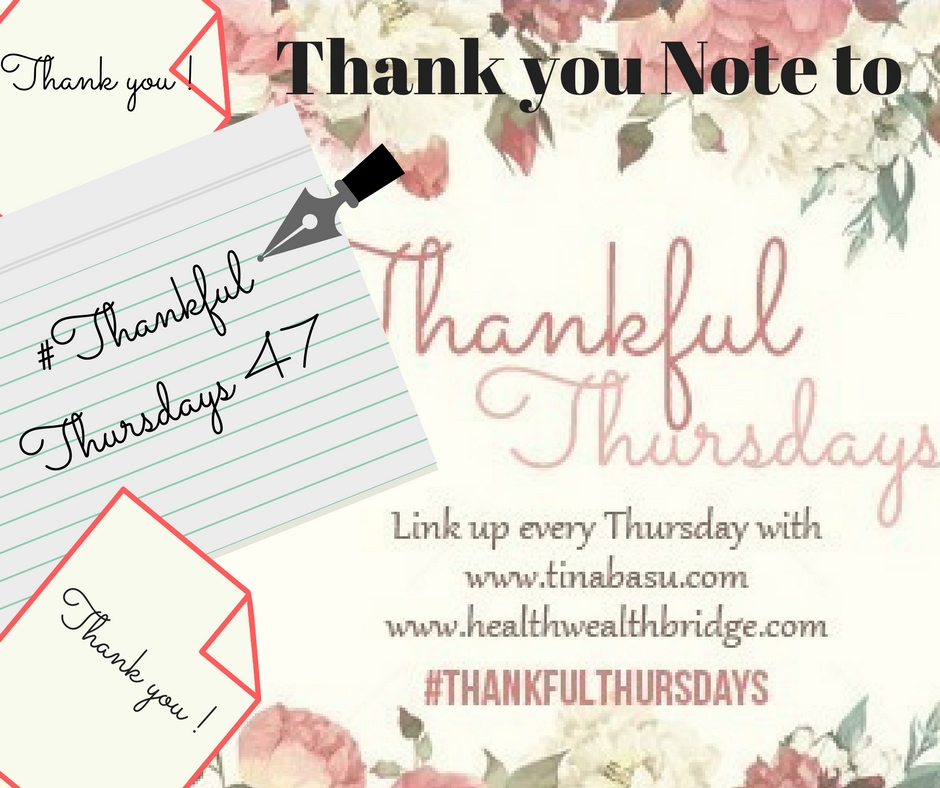 #ThankfulThursday #ThankYouNote Contest
We have receieved some awesome posts on the #ThankfulThursdays #ThankYouNote contest. We are going through all the posts and will be announcing winners next week on #ThankfulThursdays.