Home is not just a place. Home is where the heart is. Are you thankful for your home? Have you ever said thank you home? We are celebrating thankfulness this entire Thanksgiving month. Join the #ThankfulThursday #ThankYouNote contest and link up with us.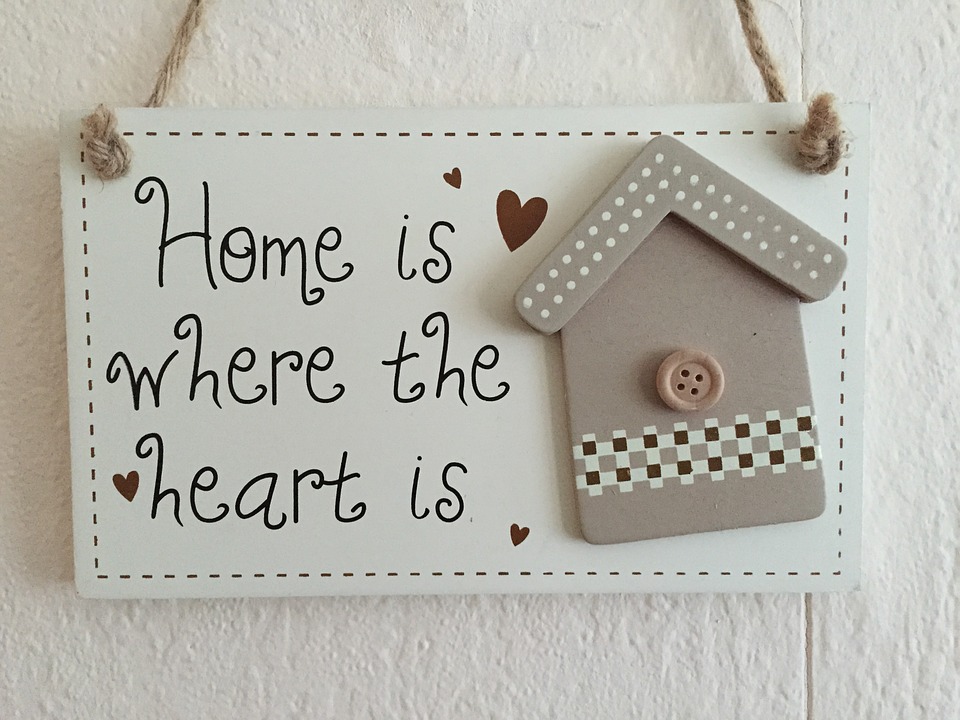 Home is where the heart is. Home is where you always want to return no matter how big or small you are, how successful or rich you are. I have always said that having your own home is very important. There is nothing more important than a good, safe and secure home. You need a space that you can call yourself – a space where you can be yourself! When you are a teen you are dreaming about the day you will be leaving your home to explore the world, go study abroad, get a work at the most exotic location but as you grow older and wiser you realize home is where you want to return to. You can never escape saying – thank you home!
I am no stranger to this feeling. You probably realize the worth of your home, family, city only when you have left it and you cannot return there. The day we took the decision to get our own home it was the start of a new chapter in life. Buying a house can be a daunting task but believe me, all that is worth when you step inside your own home.
I have been very thankful to finally find a home that completely reflects me and my style. We spent over a year and a half in search of an apartment in Bangalore. Nothing impressed us – and I am talking about over some 20-30 projects that we had seen. Either they were not having enough open space, or not having clear titles or were simply out of our budget.
Planning to buy a home in Bangalore? Read these 10 Tips for buying an apartment that will guide you better.
But all that effort was worth it once we had finalized the house and moved in. I can't thank enough our home – this is the place which has taught me responsibility, this is the place that has brought me and my man closer because we both shouldered all responsibilities of running a home in the initial days.
"May your home always be too small to hold all of your friends."
I remember the first day we moved in and the pieces of furniture were still coming in, the husband got me a plyboard from the woodwork leftover so that I could at least sit! We have spent time and have made efforts to build our nest straw by straw – its still to nearly done, though!
This is the home where my son has discovered unnoticed corners, has explored every nook and corner while he was in the crawling stage.This is also the place where we are creating wonderful memories.
"Home is where love resides, memories are created, friends always belong, and laughter never ends."
Are you thankful for home too? Do you say Thank you home?
Are you participating in this wonderful #ThankfulThursday #ThankYouNote Contest?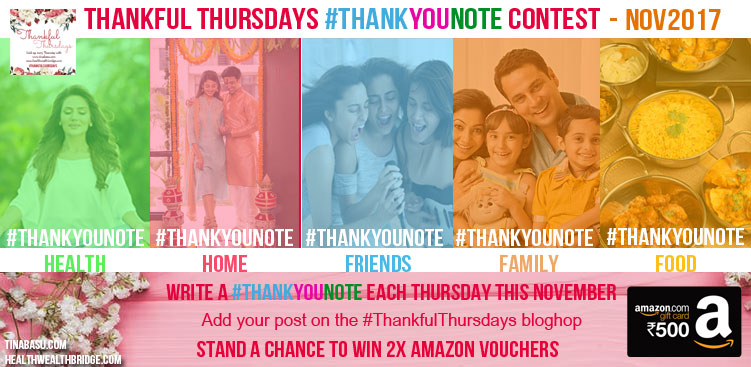 Hola people welcome to a new month – November. It's my favorite month because its winter, it's my birthday, it's my mum's birthday, it's Thanksgiving! It also happens to be our first anniversary of #ThankfulThursday – how cool is that? #ThankfulThursday anniversary during Thanksgiving? It's a year of saying thank you, a year of showing gratitude a year of expressing thankfulness. So what better than coming up with the ThankfulThursday #ThankYouNote Contest. This Thanksgiving month write a post based on the 5 prompts for 5 Thursdays and we choose winners based on max participation and you win Amazon vouchers! How cool is that!!
Prompt for #ThankfulThursday #ThankYouNote Contest Week 2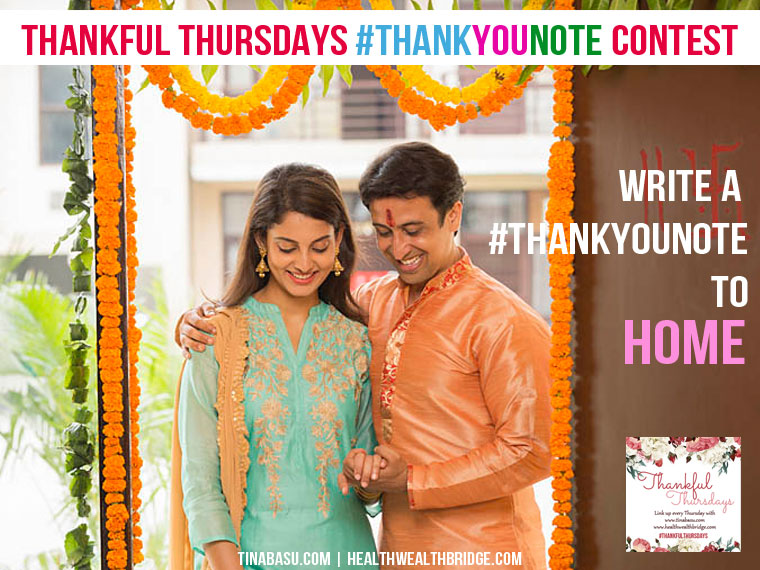 #ThankfulThursdays #ThankYouNote Contest Rules
Must write on each of the 5 #ThankfulThursday prompts to be eligible for this contest.
Must follow, comment and share both the host's post on social media
Must comment and share 3 of the link ups posts
Comment on the posts linked up and on the host's posts with #ThankfulThursday hashtag.Use the #ThankfulThursday and #ThankYouNote for social sharing and tag us.
Two winners and two gift vouchers are up for grabs.
A minimum of 10 blog post entries will be deemed necessary for the contest to be validated, so make sure you invite and tag your friends to enter too!
Your performance in this competition will have a score which will matter for the next part of the competition too!
Keep your posts and engagement civil. Adult content/ affiliated links/ derogatory remarks/ hatred towards any religion is not allowed.
Only posts in the link-up written on the prompt will be eligible for the contest and prize.
All decisions of the judges are final and will appreciate your cooperation in the matter.Looking forward to your thank you notes this month.Write with a Thankful Heart!