Food has been a big part in my growing up years. Being a Bengali is synonymous with being a foodie. And here I have a family of foodies – a bunch of people who wake up and ask – what's for lunch! Not just weddings and functions we have had family picnics, family barbecue nights every December, umpteen numbers of festivals and eating competitions.  No wonder I wasn't a foodie initially in my younger days! But I turned a foodie when I shifted base and started missing everything about home! My love for food woke up from the deepest slumber and made me a self-learned cook/baker. Thus, there is every reason I am Thankful to food. And choosing a few from the colossal list of favorite foods is difficult. So I'll list down the three foods that are top on my mind as I write this post.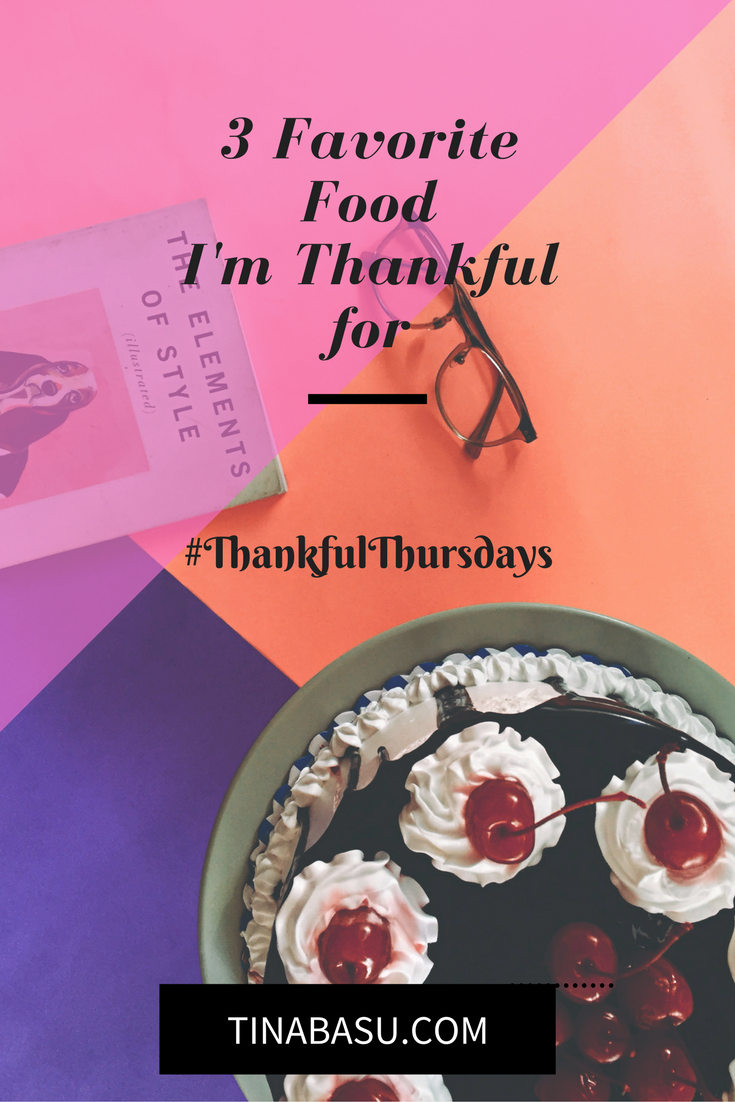 #1 Top Favorite Foods – Fuchka or Golgappa
Fuchka is like the 'national' snack of Bengalis. Fuchka almost defines a Bengali. I can assure you, you will never (ever) find a Bengali who doesn't like fuchka! I am of-course in that brigade who loves the road-side phuchka that is served in 'shaal pata'. There's nothing as satisfying as a round of crispy phuchka with the tangy tamarind water and spicy potato filling. You can try to recreate that at home but I can guarantee you it will never taste as good as the roadside phuchka. Being settled in a city now, where phuchka is almost non-existent I miss it the most and have made it at home scores of time. But I am thankful that I know the real good taste of authentic Kolkata phuchka and I guess I'll miss it always wherever I am!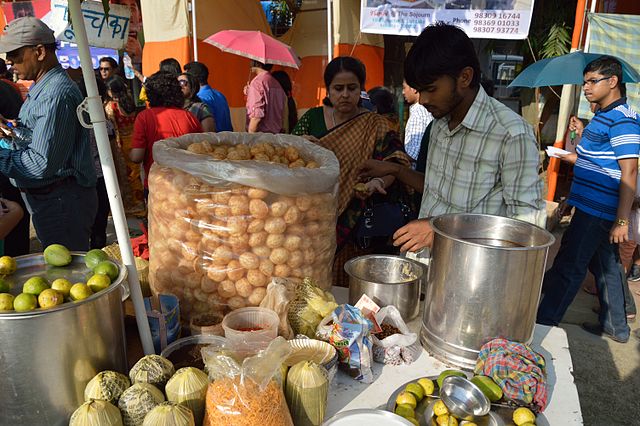 #2 Top Favorite Foods Roshogolla
I don't even need to mention it – hot soft Roshogolla is the universal dessert for Bengalis. You find a sweet shop in every nook and corner of Kolkata and by default, they all sell mouth watering velvety-soft roshogolla. Don't be surprised when you see men in their 40s and 50s standing at the counter and order "ekta rohshogolla de, ekta pantua de, ekta jolbhora de, 100 doi de" (give one roshogolla, give a pantua, give a jolbhora, give 100g of misti doi). ALL OF THESE MEN ARE DIABETIC and they are not allowed sweets at home! But when you have a sweet shop easily available who is going to stop you! But thankfully the roshogolla is easy to make at home if you have some patience. Want the recipe? Check my quick and easy Bengali Roshogolla Recipe.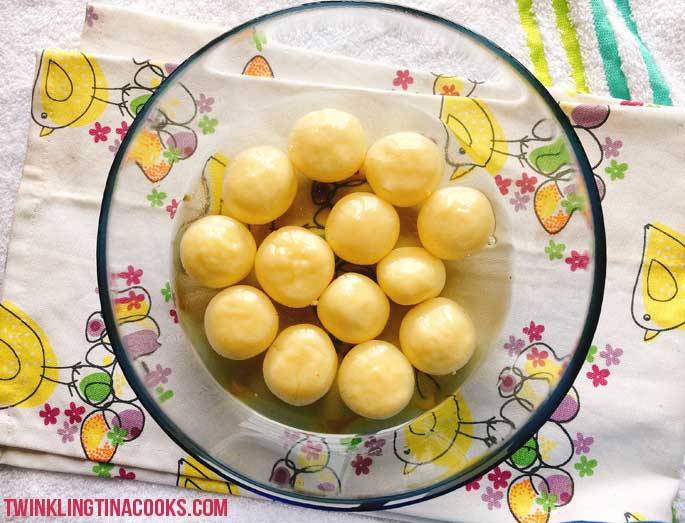 #3 Top Favorite Foods  Iliish Mach Bhaja
The Bengali side of me coming out in leaps and bounds because right now I am in Kolkata and enjoying all these. However, my stay is coming to an end and I am sure I'll have to overcome that depression with a tub of ice-cream once I am back! Fish or maach, as we call it, is our staple and Bengalis have it every single day at least twice! Hilsa or the much celebrated Illish Mach is the king of the fish family among Bengalis. The Illish Mach is only available during monsoon and Bengalis go berserk when it is the Illish season. It is getting difficult to get good Illish these days and the ones that we get in Bangalore are exorbitantly priced and stale. The taste of fresh Illish mach bhaja is incomparable and only a Bengali can understand that emotion. But once you have fallen in love with Illish, you will miss a good Illish all your life!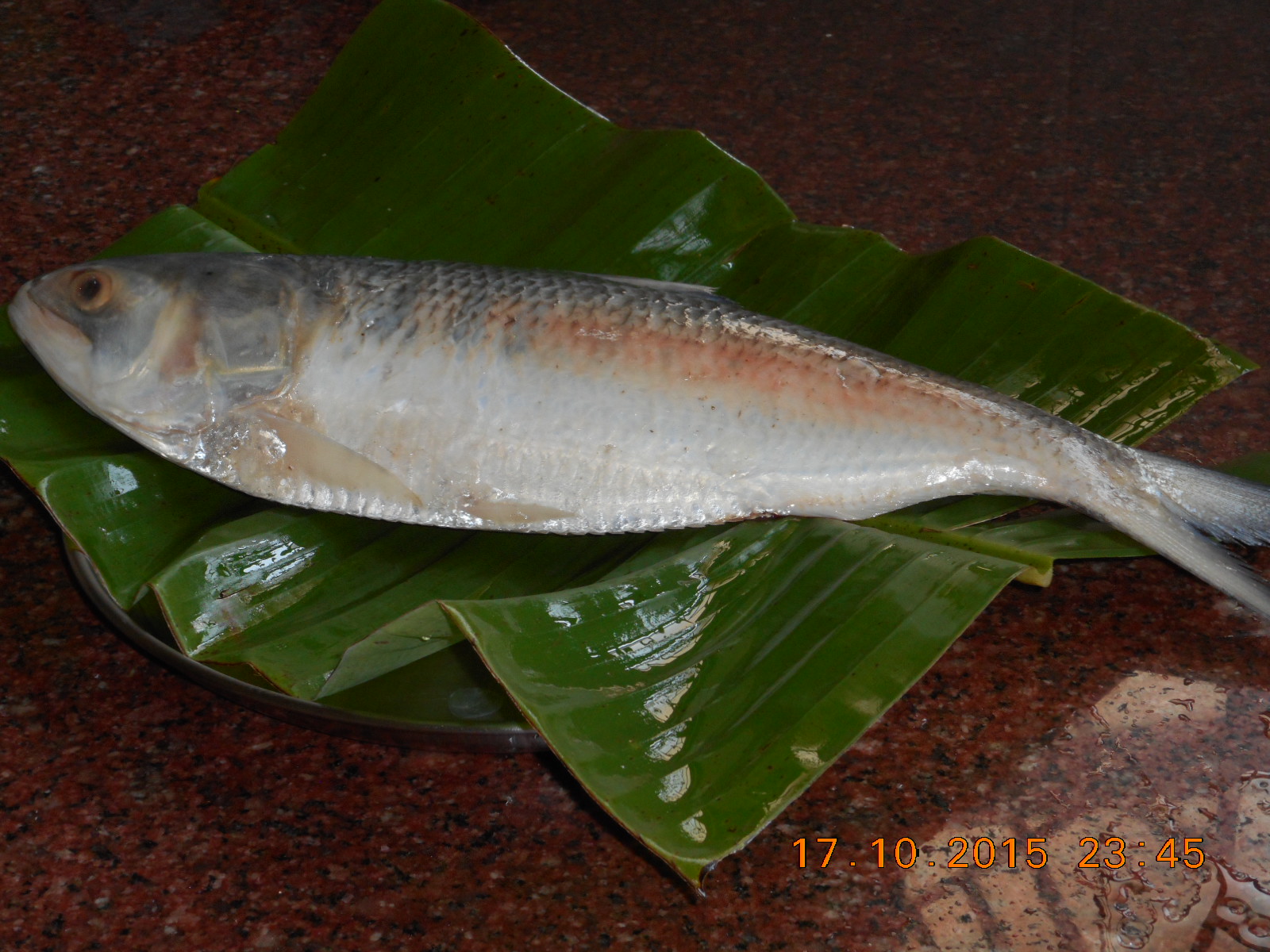 #ThankfulThursdays Week 33 Prompt
Do you have some favourite food on your mind that you are thankful for? Share it with us. We would love to read and spread some love.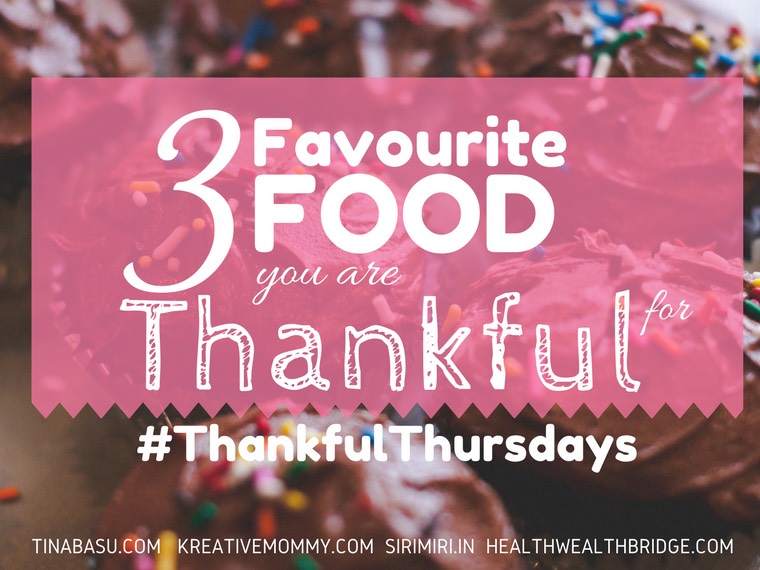 How to Participate in #ThankfulThursdays?
Follow @twinklingtina  @misra_amrita @Mayuri6 and @Deepagandhi1 on Twitter
Prompts will be announced every Wed 20:00 hrs IST
Read, comment, share on host and co-hosts posts and at least two more posts linked in the party Pro Tip – Networking and commenting is good for your blog's health and ranks.
Use #ThankfulThursdays in your post and share in social media using the same hashtag.
Every week we will have one featured blogger who is the best reflection of this community spirit