Everything is cute when you are a child. Your dad is your hero, you have scores of best friends, you have an amazing faith in your pet, you are excited with every new day at school.  And some of your childhood memories are so good that it stays etched in your memory forever.  On this Thankful Thursday, we ask you to revisit and share with your childhood memories that you are thankful for.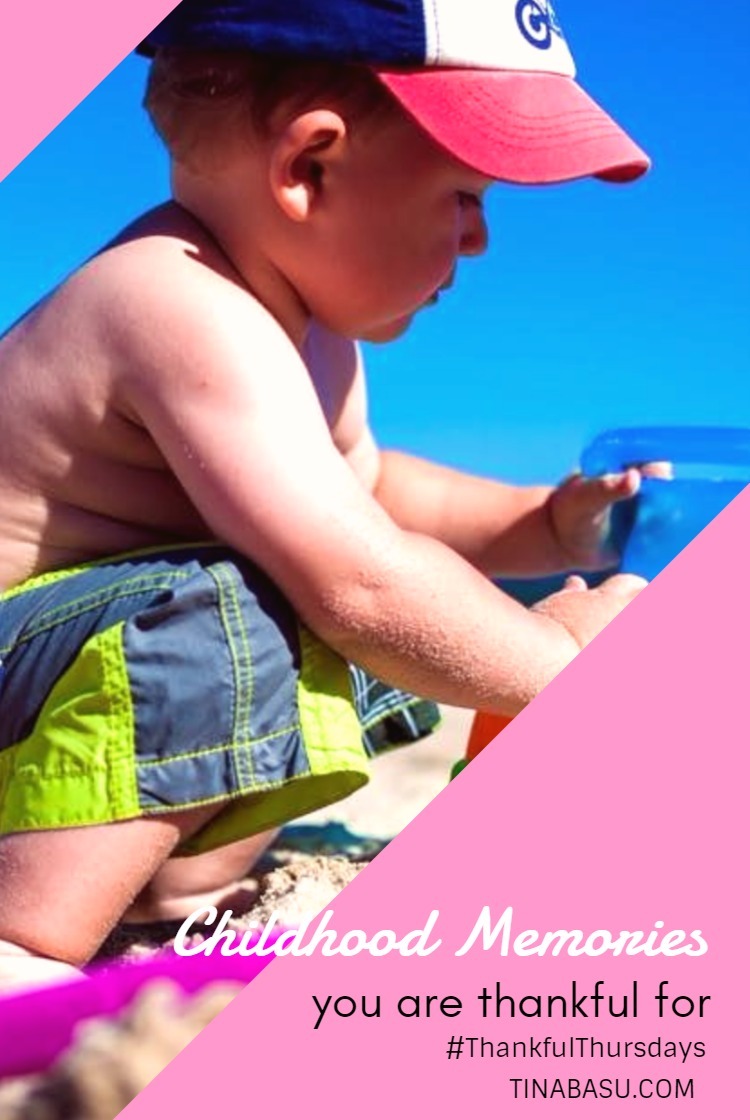 Childhood memories you are Thankful For – Swimming
Swimming was the only sport I liked as a child. We had gone to one of the recreational clubs ( I don't remember the name now) on a Sunday when I was tiny – four or five year old. We were having brunch by the poolside and I was dressed in a swimming costume already. All I saw was other kids nicely diving in the pool and swimming across it. I had never swum before this, nor had ventured in a pool yet. In all that excitement I thought it was quite simple and all you need to do was jump in and then you float or swim automatically. On one fine moment, I went to the side of the pool and jumped in! Only to find myself panicking and swallowing up truckloads of the chlorinated pool water, till the trainer fished me out from it! With a screaming mom on the poolside I knew I am going to have a hard time. But that incident has been etched in my memory forever and I almost can visualize it like action replay. But the takeaway from it has been worthy too – I take informed decisions today and very rarely jump into something without thinking.
A few months later my dad enrolled me in a swimming club and for 1 entire week I cried and didn't want to even get in the pool. But once I learned to swim there was no stopping!
Childhood memories you are Thankful For – Cricket and Sachin Tendulkar
Cricket no doubt, is a religion in India and I am a bhakt of a certain God since 1992 when we played the ICC World Cup in Australia. There isn't a single person in my family who is not a cricket fan. I was seven years old at that time. One of my aunts was visiting us at that time. She and my grand mom used to wake up early to catch the matches live on television. I was asked by my mom not to wake up early at unearthly times and watch a game that I understand nothing of! But a certain curly mop like hair little boy was making wonders on the field and I was in awe of that boy – his batting, his celebrations after taking a wicket or a run out. Everyone watching the game said he's a genius and I thought it was no good to see a genius! That prompted me to crawl out from the bedroom and join the people glued to the television. This relation of God and bhakt is alive even today and I have done crazy things including writing a letter to him – I still don't know if it reached him! There was a time when people called me to wish on 24th April, God's birthday! I was somehow defined by him. I have tons of respect for him, his sport, his career, family – in a nutshell, everything about him.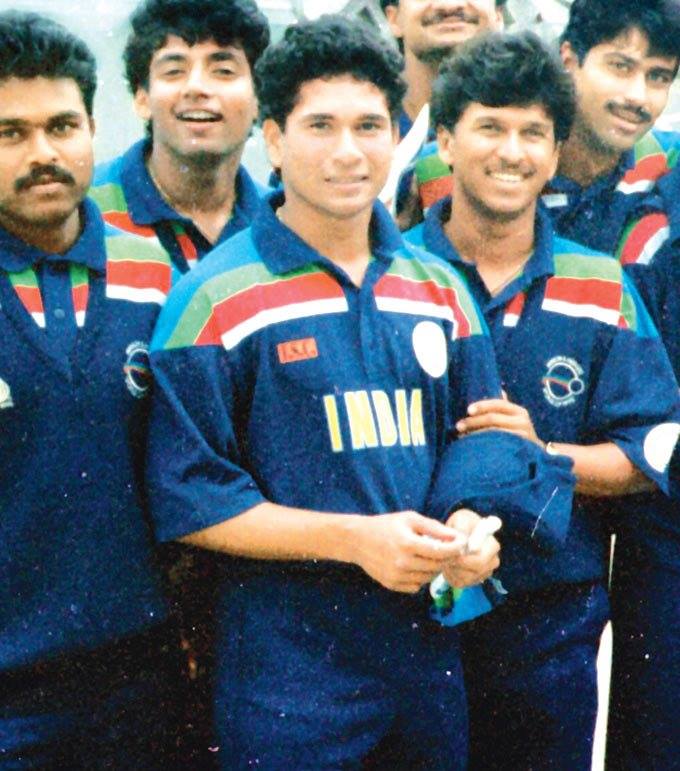 If you are someone who wants to bad mouth him, don't do that on my space or in front of me, I can be nasty at times. I have been. You have been warned!
Those days of 1992 turned me into a complete cricket buff, I loved watching the sport, I knew loads of stats and know all fielding positions and shot names! But all that came to an end on 16th November 2013 (which is my birthday too) when the God hung his boots. I watch much less frequently and frankly if you ask me about the current Indian cricket team I'll probably be able to name half the team only!
Childhood memories you are Thankful for – Travel
From getting lost, losing the passport, getting down at wrong places, missing a train/flight we have experienced almost everything that avid travelers go through. Travel was a big part of growing up years because my dad made sure he took out time, from his hectic schedule of being a consultant surgeon, at least twice a year. Which I find very difficult for me and my husband now, we hardly get any time! From random strangers wanting to flirt with a 10-year-old girl, to shaking hands with cold Chinese soldiers, sourcing beers during Ramadan in an Arabic country, I have seen quite a lot in my life. But I have also seen how helpful some people are to tourists and travelers when it's the time of need. To all of them thank you and I remember each of those people.
#ThankfulThursdays Week 31 Prompt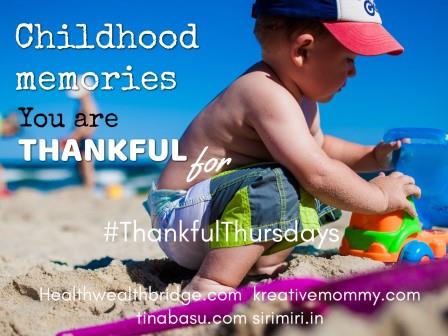 How to Participate in #ThankfulThursdays?
Follow @twinklingtina  @misra_amrita @Mayuri6 and @Deepagandhi1 on Twitter
Prompts will be announced every Wed 20:00 hrs IST
Read, comment, share on host and co-hosts posts and at least two more posts linked in the party Pro Tip – Networking and commenting is good for your blog's health and ranks.
Use #ThankfulThursdays in your post and share in social media using the same hashtag.
Every week we will have one featured blogger who is the best reflection of this community spirit