We are all slave of our habits – whoever said that was an awesome person. He knew exactly what I'll turn out to be by the time I am 30 – master procrastinator! Like I have been procrastinating everything lately – even this post! But leave that aside, let me tell you about some funny habits of mine. You have some funny habits you want to share? Join our #ThankfulThursday Blog Hop.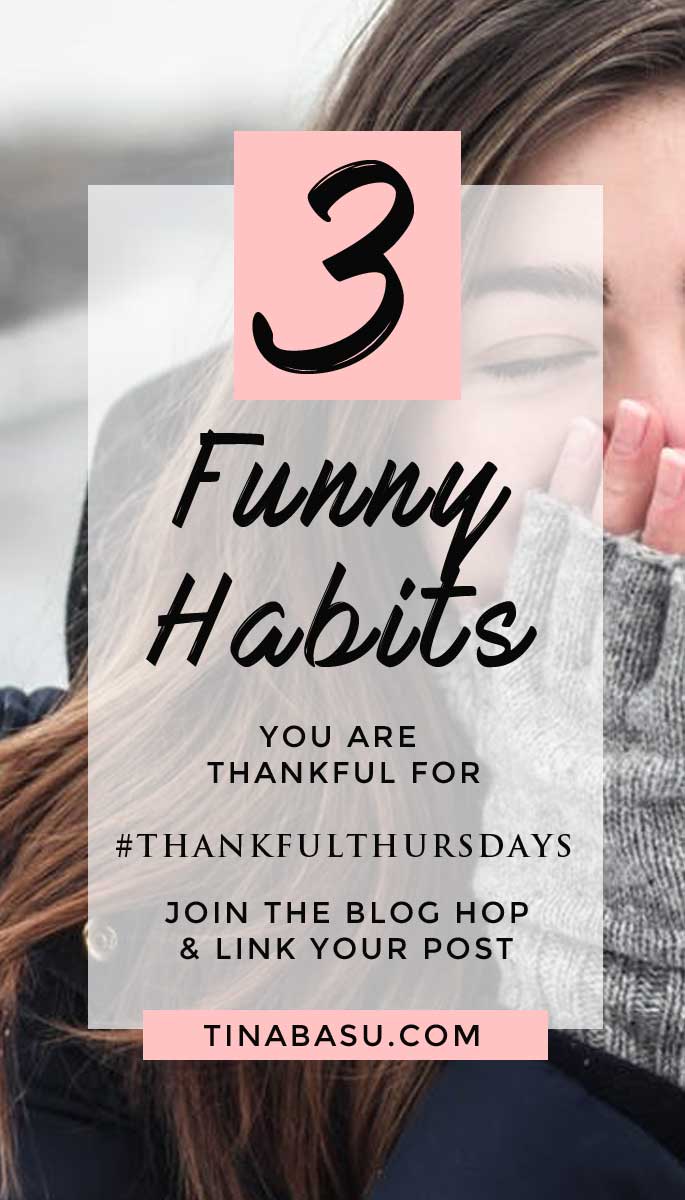 Funny Habits #1 – I think Weirdly Fast Sometimes
There are times when you are caught in weird situations and you have no idea what your next step is going to be. In such situations, I have already gone ahead and thought some alternate plans in the fraction of a second. Last month we missed our flight to Kolkata in a hilarious mix-up and by the time the girl at the counter told us that the flight has left and my husband was looking at me bewildered, in my mind I had already thought 3 alternative things – 1. To book next flight out 2. To check in the hotel next to the airport and let my son rest 3. Get the cancellation refund!
I get into this super fast problem-solving mode quite often when faced with a challenge.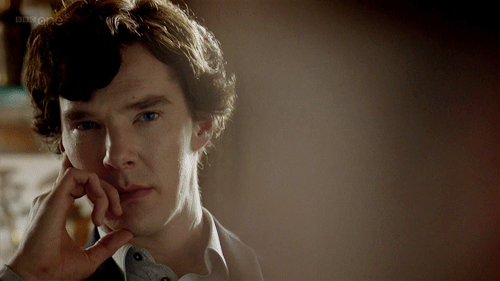 Funny Habits #2 – I Talk to myself – ALL THE TIME
Yes, I have a full-time friend – Myself. I talk to myself almost all the time, speak about random things, be in some other world, counsel myself – NO I don't have multiple personalities BTW.
But I like doing this. It's not that I speak to myself when I am alone, or in front of the mirror, I can do that even in the most crowded places. It's good to keep talking and ask questions instead of over thinking why some things are not working out in life!
Funny Habits #3 – I laugh at odd times
I find it difficult to control laughter in the most inappropriate places. I even laugh when I happen to fall down (which happens often), in the middle of the road! I even laughed when half the people in my family were crying during my bidai! And I had an arranged marriage!
I think it's important to have laughter in life. My blogging buddies Mayuri, Deepa, Amrita, UK, Hiral, Atul Neha are all witnesses to the banter.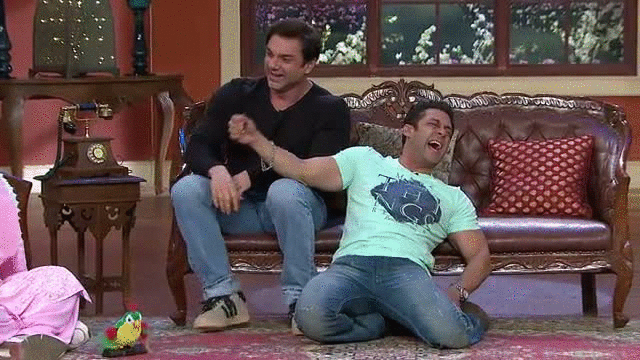 Sometimes I even find it difficult to stop the laughter and having ROFL moments! We have enough problems in life already, but if you have the habit and courage of laughing at difficult times too, don't change that.
#ThankfulThursdays Week 33 Prompt
Do you have some funny habit that helps you, that you are thankful for? Share it with us. We would love to read and spread some love.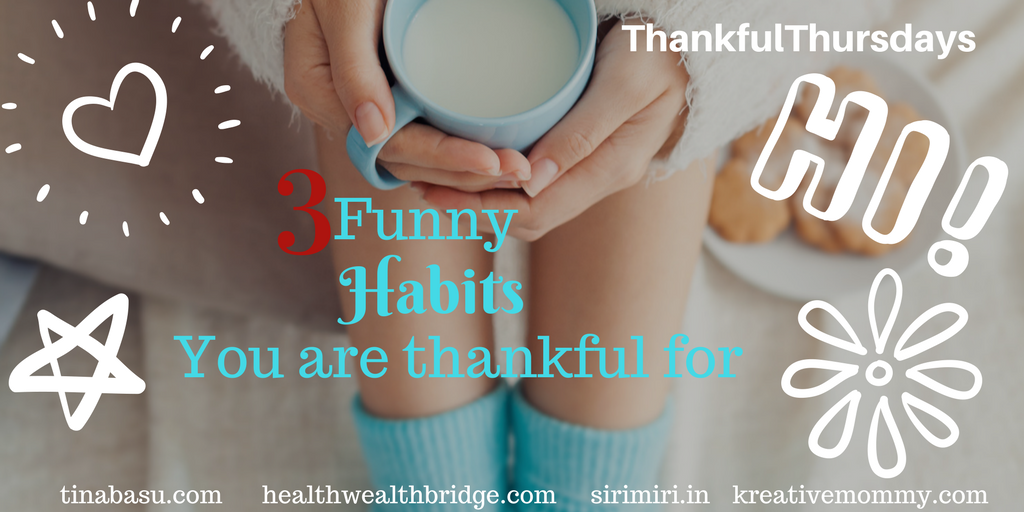 How to Participate in #ThankfulThursdays?
Follow @twinklingtina  @misra_amrita @Mayuri6 and @Deepagandhi1 on Twitter
Prompts will be announced every Wed 20:00 hrs IST
Read, comment, share on host and co-hosts posts and at least two more posts linked in the party Pro Tip – Networking and commenting is good for your blog's health and ranks.
Use #ThankfulThursdays in your post and share in social media using the same hashtag.
Every week we will have one featured blogger who is the best reflection of this community spirit