#FridayFotoFiction is a weekly flash fiction writing challenge where we give you a photo prompt and ask you to write a 100-150 word flash fiction about it.
Flash Fiction Writing Challenge – #FridayFotoFiction Dec 1-Dec 6 Prompt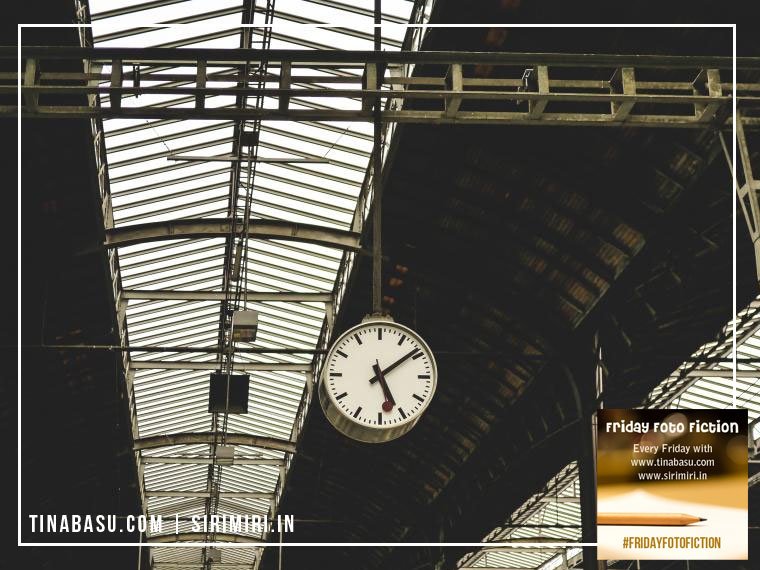 The Chosen One – #FridayFotoFiction Fiction Writing
I am the chosen one.
I was loved by al.
Everyone said I'll do great things in life.
He took me under his wings
He had said – you are the one, you will make all of us proud.
I believed everything they said.
They were good.
I was able to provide for my family.
My family… whatever was left of my family.
I studied hard, I read whatever the books said.
The books and their words were my life.
I am a better person because I am on the right path.
As I sit on the bench I see thousands returning home.
No one notices me, but I watch everything.
Today is my big day.
I have been waiting for this day for long.
I am the Chosen One.
Without any more thoughts, he pressed the detonator inside his pocket as the clock at the Central Station struck 5:10
© Tina Basu
Word Limit – 150
#FridayFotoFiction Featured Blogger Nov 24- Nov 29
Last week we had 12 link ups on this prompt. We, We read some really nice fictions last week from various genres. So we thought why not pick up three featured bloggers yet again!
Our first featured blogger for Nov24 – Nov 29 is Nayantara from Mommying Baby T Read her featured post  Corporate waali memsa'ab Congratulations Nayantara.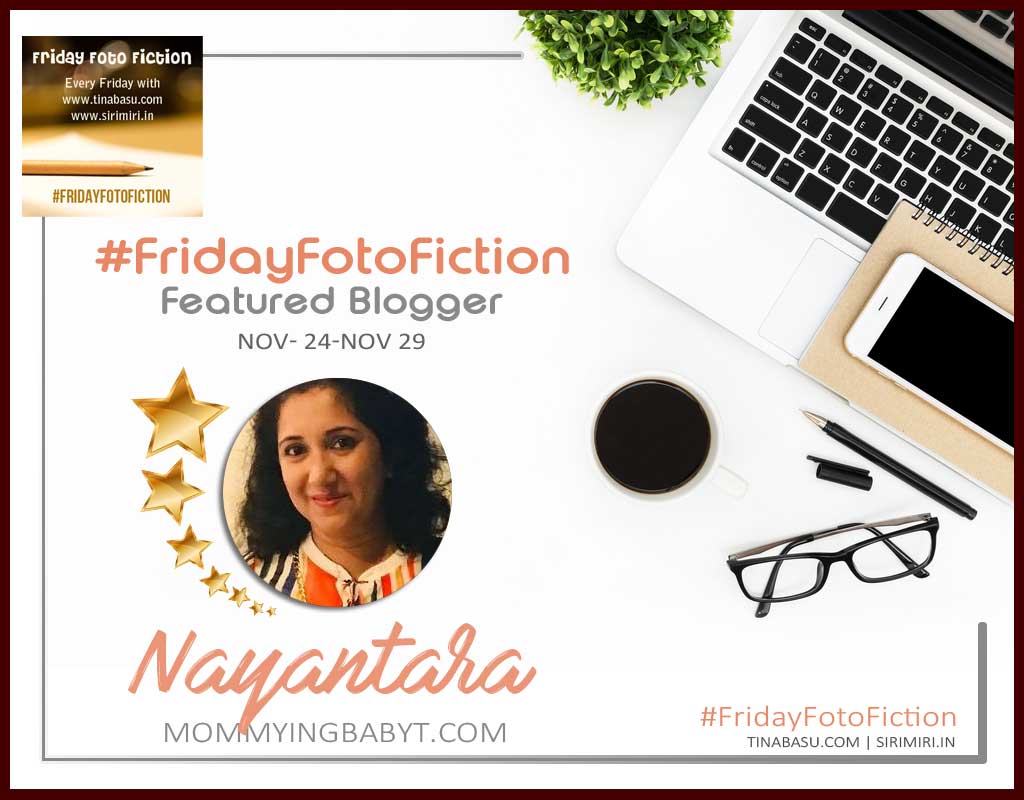 Our second featured blogger for Nov 24 -Nov 29 is Meha from Of Life and its Follies. Read her featured story Success.  Congratulations Meha.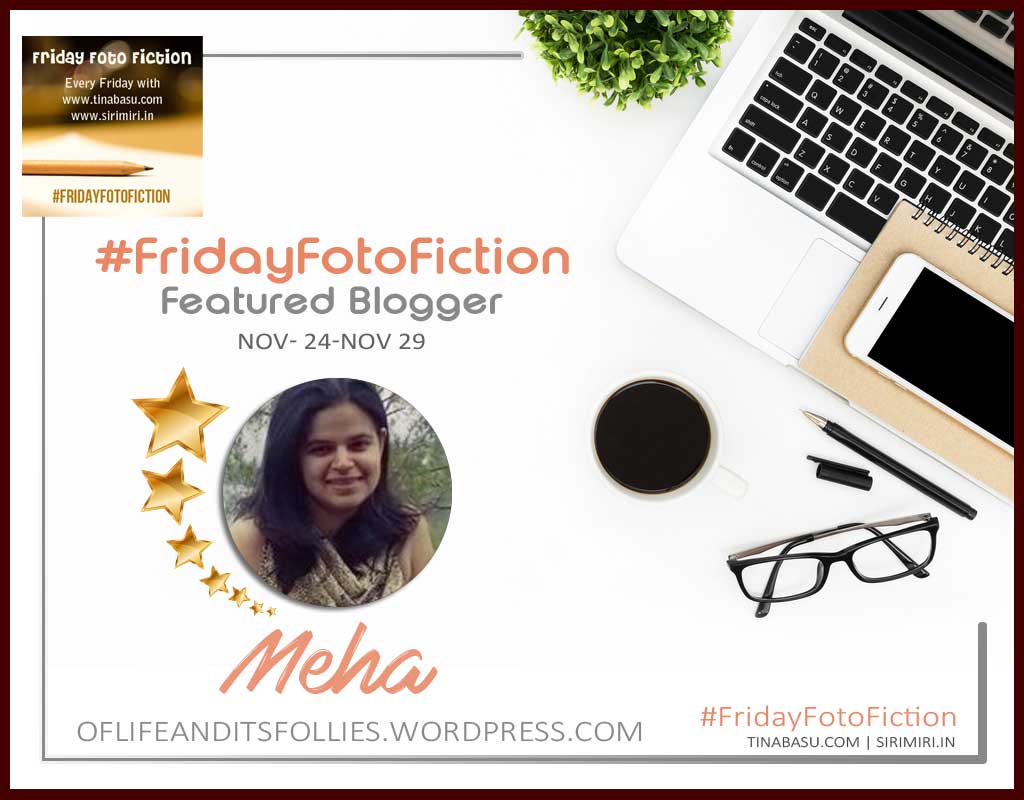 Our third featured blogger for Nov 24 -Nov 29 with a sci-fi is Anagha from Canvas With Rainbow. Read her featured story Dissolved Mission.  Congratulations Anagha.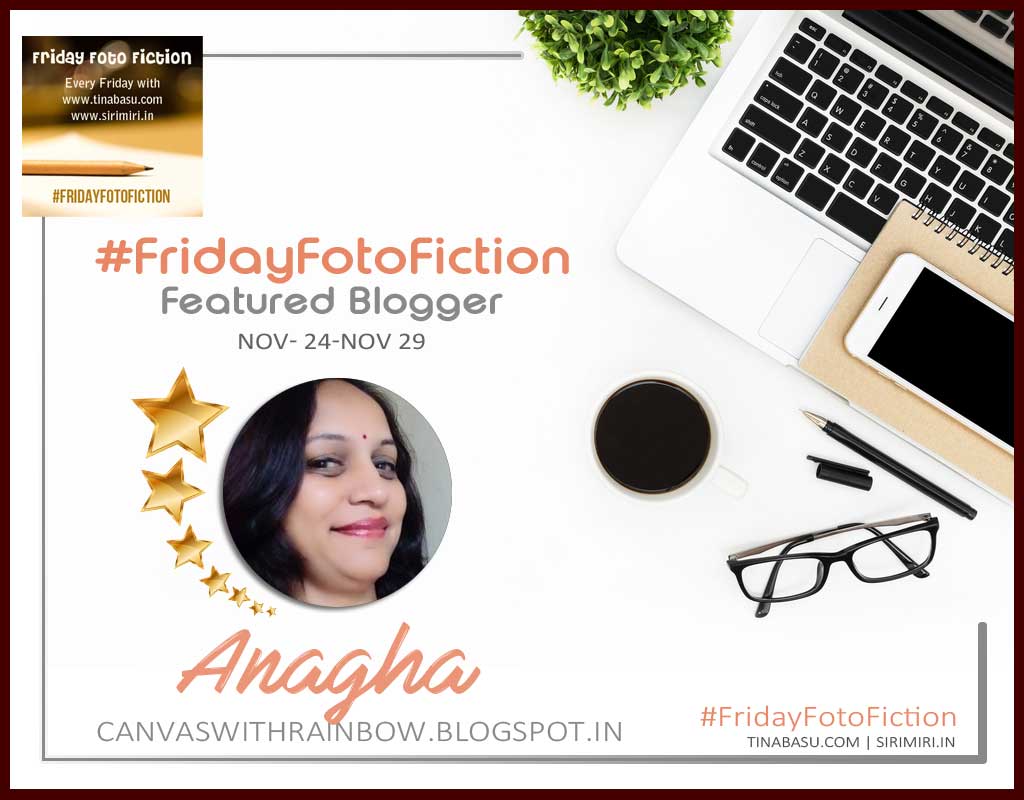 #FridayFotoFiction November Winner
We had a little glitch in our calculations during the #FridayFotoFIction #TwitterParty and had announced a different winner, but Rashi was gracious enough to notify us. We did a fresh lottery and have a new winner. Congratulations Sudha for being our #FridayFotoFiction winner of the month.
Read her posts for the month
A New Begining The Dream House The Yearning Nightmare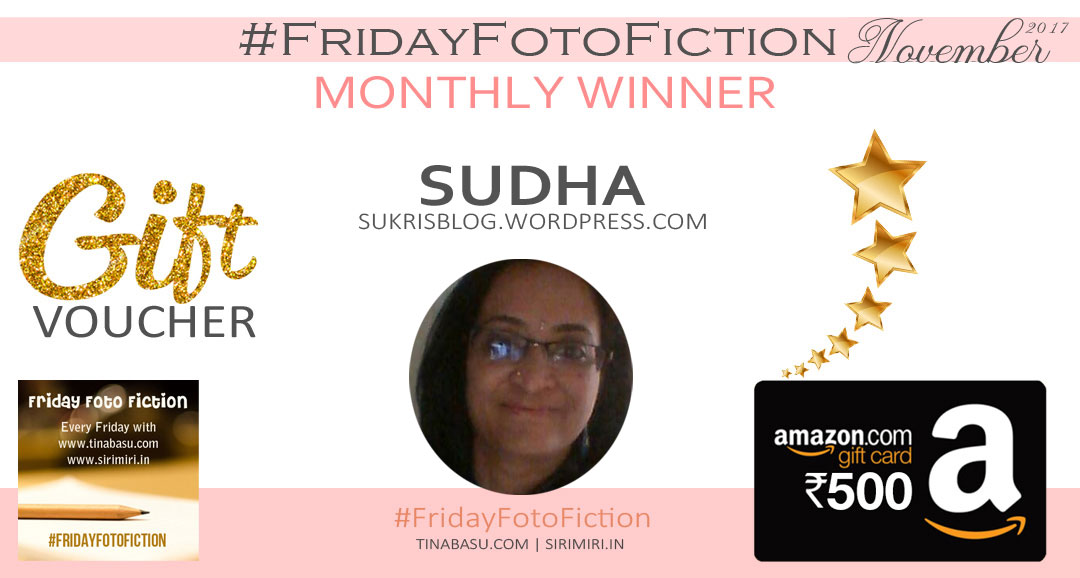 Here's something new. We are introducing a voting feature in the linky. You can vote for your favorite post and we'll have a new category of Featured Story by Popular Demand every week.
Please fill this Google Form for all updated details on #FridayFotoFiction
https://goo.gl/forms/qwGzGL0gfiXcCvNw2
#FridayFotoFiction Flash Voting FAQ
Drop your posts in the linky Friday 12 AM IST- Wednesday midnight 23:55 pm IST
Voting opens Thursday 12AM IST untill Thursday 12 PM iST
Come back on this page #Thursday anytime 12 AM – 12 PM and cast your vote on your favorite post.
Only 1 vote per user.
The post with max votes gets the Featured Story by Popular Demand title
How to participate in #FridayFotoFiction Flash Fiction Writing Challenge
Follow @twinklingtina & @Mayuri6 , your hosts for #FridayFotofiction, on Twitter.
Every Thursday evening Tina and Mayuri will share a Photo Prompt with you on Twitter and on their respective blogs.
Write a 100-150 Word story based on or relevant to the given Photo Prompt.
Use the #FridayFotoFiction badge at the end of your posts.
Read, comment, share on the host and co-hosts posts and at least two more posts linked in the party.
Pro Tip – Networking and commenting are good for your blog's health and ranks.
Use #FridayFotoFiction in your post and share in on social media using the same hashtag.
Every week Tina and Mayuri will pick one featured blogger whose post impressed them the most.
Every month one winner will be picked from the participants. This winner will be picked on the basis of regular participation through the month and will win a cash voucher from Amazon.
Keep your fictions and engagement civil. Adult content/ affiliated links/ derogatory remarks/ hatred towards any religion is not allowed.
Loading InLinkz ...