#FridayFotoFiction is a weekly flash fiction writing prompt challenge where we give you a photo prompt and ask you to write a 100-150 word flash fiction about it.
Flash Fiction Writing Prompt – #FridayFotoFiction March 23 –March 26 Prompt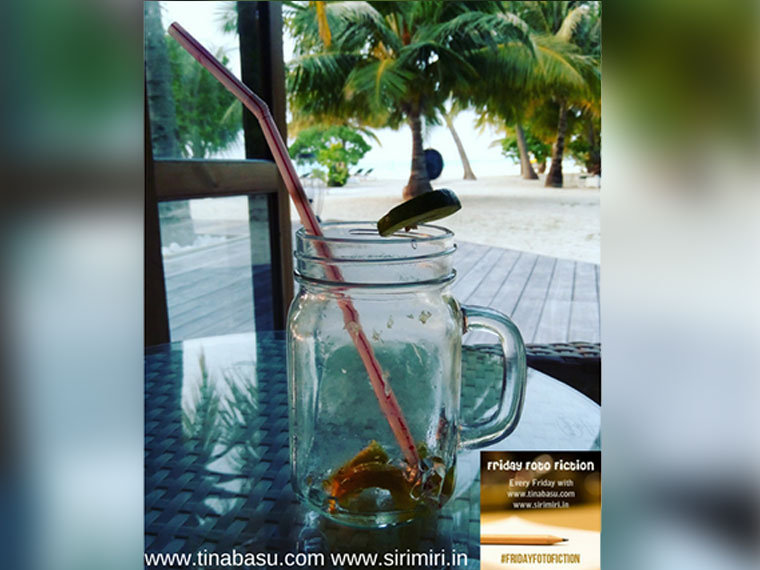 The Drink – Flash Fiction Writing Prompt #FridayFotoFiction
"Thank you for bringing me here, Akash."
"This is the most beautiful place on earth, so serene, so romantic. Said Gunja while sipping her drink.
"Your wish is my command madam", he said flashing his handsome smile.
"I am the luckiest girl on earth – I have such a loving husband who's so devastatingly handsome!" boasted the newlywed.
Yes it's the handsome face that works, every time.
"Should we go snorkeling today? Or do you want to do something else", asked an excited Gunja.
"Nowhere, we will sit here till you finish your drink, then go walk by the sea, okay my love?"
"Sounds perfect".
Yes, it is perfect – the perfect plan! You won't last more than 15 minutes after you finish the drink!
"Yes, the sea's the perfect place"…. to dispose you off!
***
Another victim sorted. Time for a new identity, new girl, new wedding and getting richer.
© Tina Basu
Word count – 150
Disclaimer: Please add this line at the end of your post. Without it the linky won't accept the submission.
I am taking part in the #FridayFotoFiction – Weekly Flash Fiction Writing Challenge hosted byTina and Mayuri
#FridayFotoFiction Featured Blogger March 16 –March 19 Prompt
Our featured blogger with an interesting story is debutant Shilpa from shilpanairy.wordpress.com. Read her featured story The Connection.
Congratulations Girl.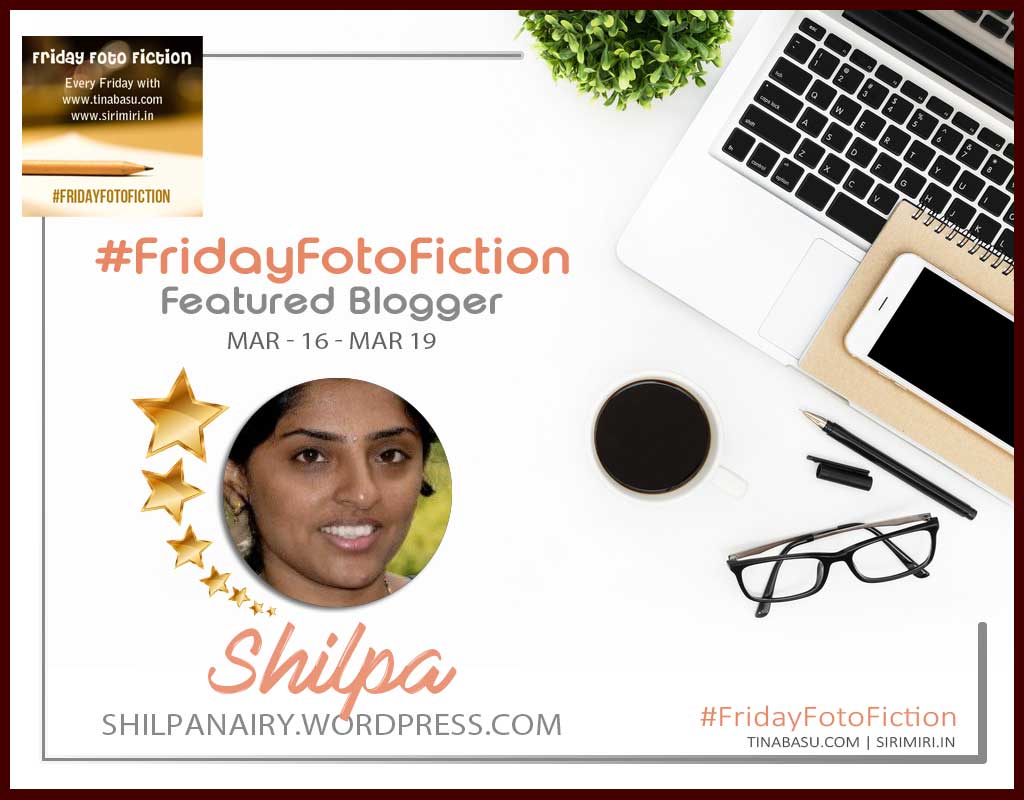 Please fill this Form for all updated details on #FridayFotoFiction

#FridayFotoFiction Flash Voting FAQ
Drop your posts in the linky Friday 12 AM IST- Monday midnight 23:55 pm IST
Voting opens Tuesday 12AM IST untill Thursday 8:00 PM IST
Come back on this page on from Tuesday to Thursday and cast your vote on your favorite post.
Only 1 vote per user.
The post with max votes gets the Featured Story by Popular Demand title
How to participate in #FridayFotoFiction Flash Fiction Writing Challenge
Follow @twinklingtina & @Mayuri6 , your hosts for #FridayFotofiction, on Twitter.
Every Thursday evening Tina and Mayuri will share a Photo Prompt with you on Twitter and on their respective blogs.
Write a 100-150 Word story based on or relevant to the given Photo Prompt.
Use the #FridayFotoFiction badge at the end of your posts.
Read, comment, share on the host and co-hosts posts and at least two more posts linked in the party.
Pro Tip – Networking and commenting are good for your blog's health and ranks.
Use #FridayFotoFiction in your post and share in on social media using the same hashtag.
Every week Tina and Mayuri will pick one featured blogger whose post impressed them the most.
Every month one winner will be picked from the participants. This winner will be picked on the basis of regular participation through the month and will win a cash voucher from Amazon.
Keep your fictions and engagement civil. Adult content/ affiliated links/ derogatory remarks/ hatred towards any religion is not allowed.
Drop Your Links
Loading InLinkz ...