#FridayFotoFiction is a weekly flash fiction writing challenge where we give you a photo prompt and ask you to write a 100-150 word flash fiction about it.
Flash Fiction Writing Challenge – #FridayFotoFiction Dec 8-Dec 13 Prompt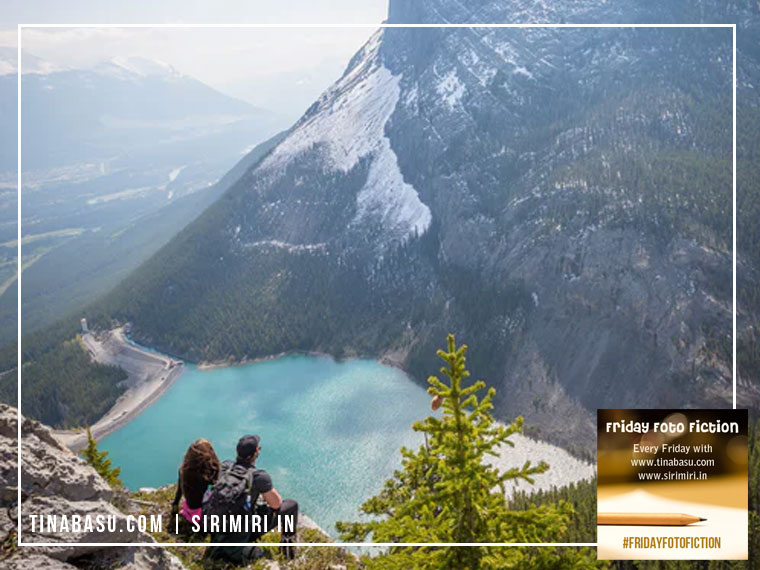 Heaven – #FridayFotoFiction Fiction Writing
"Are you sure it's a good idea?"
"It is"
"How long now? I can only see dark trees and nothing else!"
"Have patience, I am going to show you the heaven, half a mile more"
"I don't like these hiking trails every other weekend, we could have watched a movie instead"
"Okay, I won't ask you to come on a hike again, I just wanted to spend some alone time with my wife"
"You almost sound romantic!"
"Give me your hand, we are almost there."
The breathtaking view of the lake from the hilltop was serene calm and stunning.
"This is gorgeous, thanks for bringing me here. It looks like heaven"
His handsome face split into a devilish smile.
"Then let's get you to heaven"
Her scream echoed for long as she fell down the cliff, but no one heard her.
He went back to his new found love.
© Tina Basu
Word Limit – 149
#FridayFotoFiction Featured Blogger Dec 1 – Dec 6
Last week we had 10 link ups on this prompt. We, We read some really nice fictions last week from various genres. It's getting difficult every week for singling out a single featured blogger, but we gotta do what we gotta do!
Our featured blogger for Dec 1– Dec 6 is Arjun from Knight of Steel. Read his featured post  The Message Congratulations Arjun.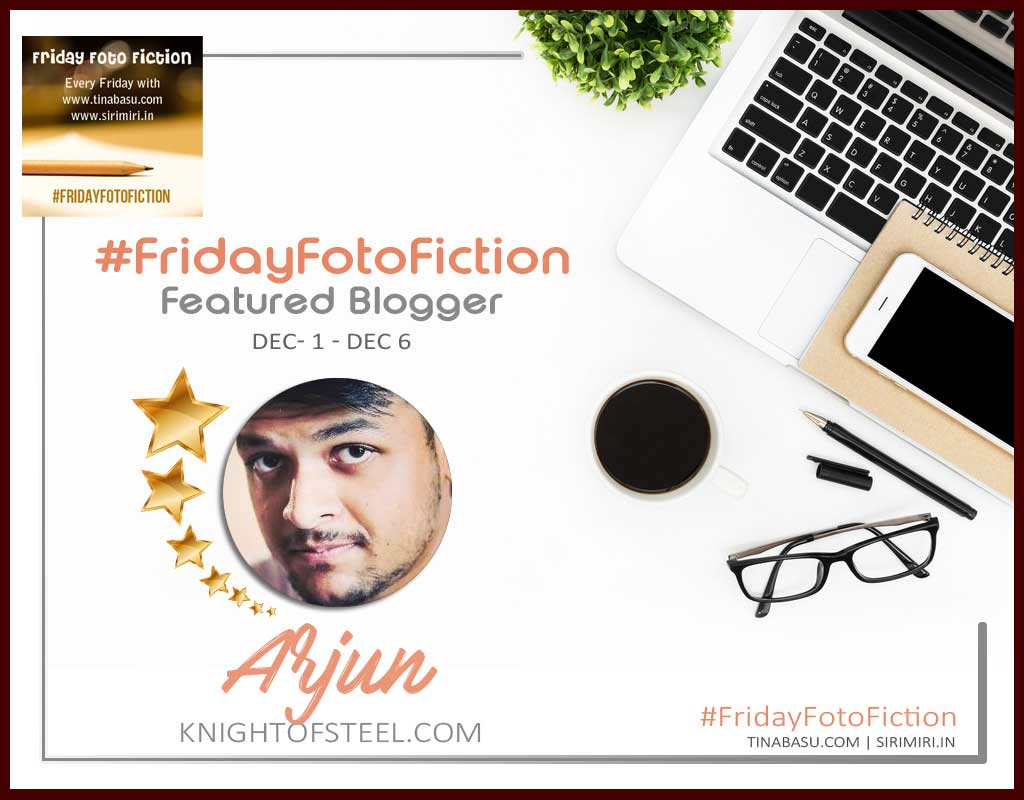 Here's something new. We are introducing a voting feature in the linky. You can vote for your favorite post and we'll have a new category of Featured Story by Popular Demand every week.
Please fill this Google Form for all updated details on #FridayFotoFiction
https://goo.gl/forms/qwGzGL0gfiXcCvNw2
Last week we had a trial run with the voting, not everyone voted – I guess it was not very clear. At the time of announcement 5 posts had 1 vote each. Later I can see 2 votes on The Awakening by Meha. But we are not declaring a winner as such, because not everyone cast their vote. Please go through the voting FAQ and participate in voting for the "Featured Story by Popular Demand" title.
#FridayFotoFiction Flash Voting FAQ
Drop your posts in the linky Friday 12 AM IST- Wednesday midnight 23:55 pm IST
Voting opens Thursday 12AM IST untill Thursday 12 PM IST
Come back to this page #Thursday anytime 12 AM – 12 PM and cast your vote on your favorite post.
Only 1 vote per user.
The post with max votes gets the Featured Story by Popular Demand title
How to participate in #FridayFotoFiction Flash Fiction Writing Challenge
Follow @twinklingtina & @Mayuri6 , your hosts for #FridayFotofiction, on Twitter.
Every Thursday evening Tina and Mayuri will share a Photo Prompt with you on Twitter and on their respective blogs.
Write a 100-150 Word story based on or relevant to the given Photo Prompt.
Use the #FridayFotoFiction badge at the end of your posts.
Read, comment, share on the host and co-hosts posts and at least two more posts linked in the party.
Pro Tip – Networking and commenting are good for your blog's health and ranks.
Use #FridayFotoFiction in your post and share in on social media using the same hashtag.
Every week Tina and Mayuri will pick one featured blogger whose post impressed them the most.
Every month one winner will be picked from the participants. This winner will be picked on the basis of regular participation through the month and will win a cash voucher from Amazon.
Keep your fictions and engagement civil. Adult content/ affiliated links/ derogatory remarks/ hatred towards any religion is not allowed.
Loading InLinkz ...