Friday Foto Fiction is a weekly micro fiction challenge where we give you a photo prompt and ask you to write a 100-150 word flash fiction about it.
Hello, beautiful people, are you having a great Friday? How was your Navratri and Durga Puja?. But there's always time for #FridayFotoFiction and micro fiction challenge,  isn't it? So let's go to prompt rightaway.
#FridayFotoFiction Oct 6- Oct11 Photo Prompt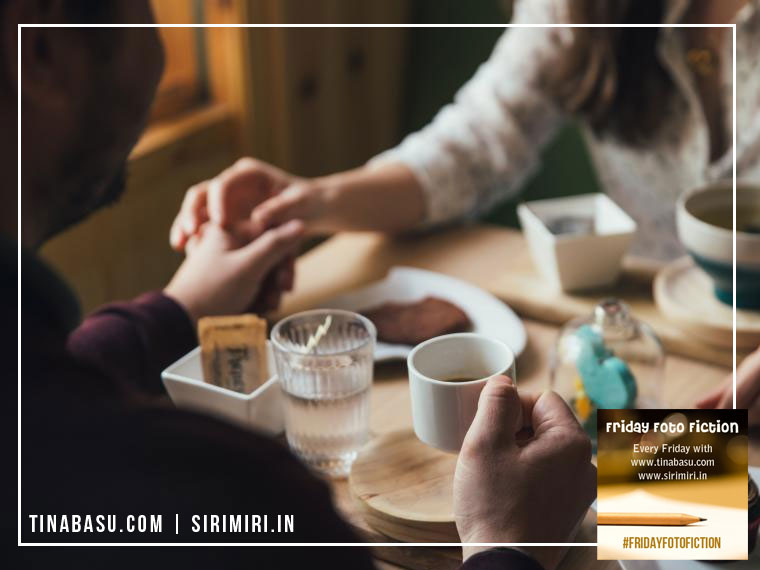 Memories Micro Fiction Challenge #FridayFotoFiction Oct 6- Oct11
 "I'm glad you came."
"Of course I would, do I look that evil?"
"Stop that now!"
They continued their little conversation while the waiter brought their coffees and cookies. But there were many unspoken words between them waiting to come out.
"I gave a thought over last couple of years – what I did to you was wrong. What I did to the kids was wrong."
"I am glad, you realize that Evan."
"I do, but I took too long. I had hurt you."
"Evan, I have never told you this earlier… I feel I had blown it out of proportion, I didn't give you a chance to explain"
"Can you give a chance now?" he asked as she stared in his warm blue eyes.
"To us?" he continued.
"Evan I still love you, a divorce can't erase all the memories we have shared"
"Let's make some more memories, my love".
©Tina Basu
Word Count 150
#FridayFotoFiction Sep 29-Oct 4 Featured Blogger
We are loving all these beautiful entries for the photo prompts on #FridayFotoFiction. Last week there were 14 beautiful stories which had such different colors. Our featured blogger for Sep 29-Oct4 is Yuvi from Foreplayed. Yuvi writes on sensuality and erotics on his blog. Read his featured post Kiss of Wolverine.
Congratulations Yuvi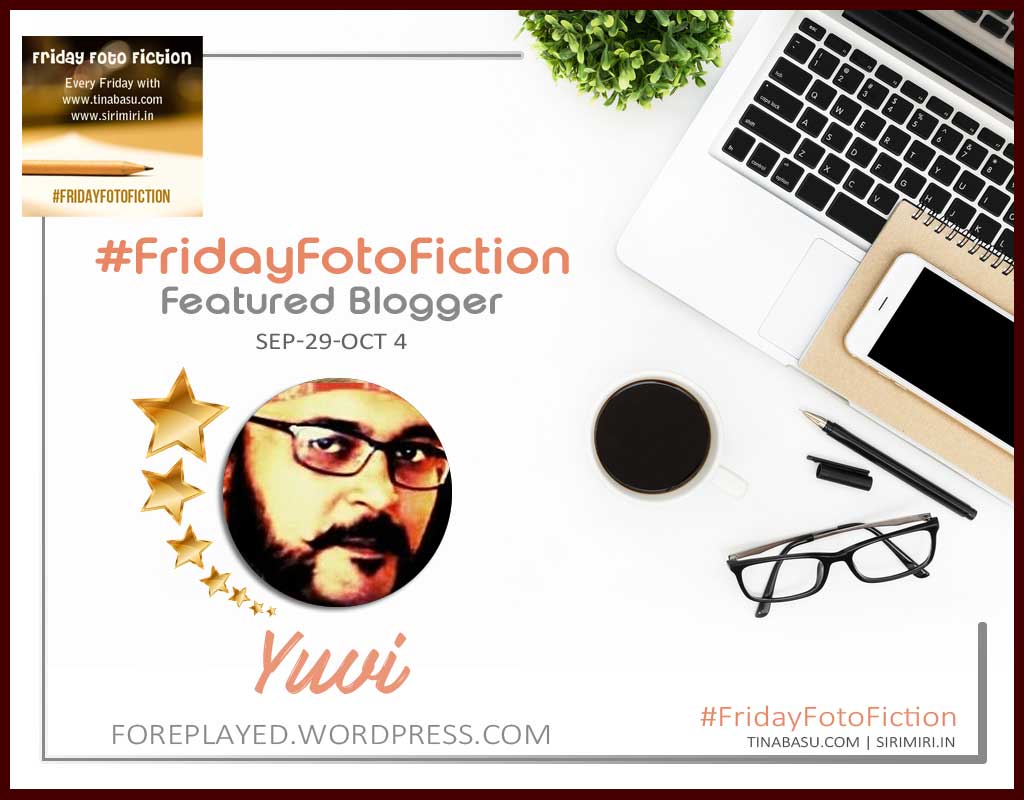 #FridayFotoFiction September 2017 Winner
We told you we are uber cool, and we love writers. End of the month brings happiness and also some Lakshmi! Today, in fact, in West Bengal is Lakshmi Puja.  Every month we will pick up a winner who gets Amazon Gift Vouchers! Isn't that cool?
The only rule to be in this list – Must have participated in all the #FridayFotoFIction Flash Fiction Writing challenge on all 4 weeks of the month – i.e. all the photo prompts of the month.
P.S. there werr=e 5 Fridays in September so we chose the winner who had participated in all 5 weeks! Sometimes they offer you more Sundays! LOL. Unfortunately there were only 4 Sundays!
So our #FridayFotoFiction winner for the month of September is Akshata from Akswrites.
Read her Posts of this month September 1.Memories 2. Déjà vu 3.The Connection  4. Amnesia 5. The Wait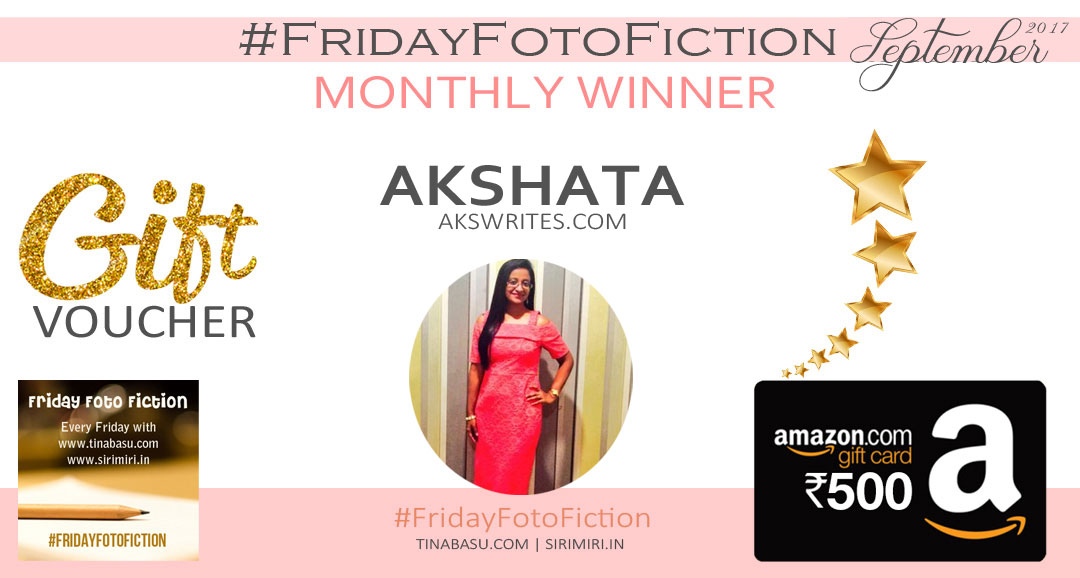 How to participate in #FridayFotoFiction Flash Fiction Writing Challenge
Follow @twinklingtina & @Mayuri6 , your hosts for #FridayFotofiction, on Twitter.
Every Thursday evening Tina and Mayuri will share a Photo Prompt with you on Twitter and on their respective blogs.
Write a 100-150 Word story based on or relevant to the given Photo Prompt.
Use the #FridayFotoFiction badge at the end of your posts.
Read, comment, share on the host and co-hosts posts and at least two more posts linked in the party.
Pro Tip – Networking and commenting are good for your blog's health and ranks.
Use #FridayFotoFiction in your post and share in on social media using the same hashtag.
Every week Tina and Mayuri will pick one featured blogger whose post impressed them the most.
Every month one winner will be picked from the participants. This winner will be picked on the basis of regular participation through the month and will win a cash voucher from Amazon.
Grab the Badge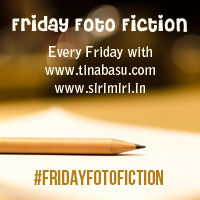 I am taking part in The Write Tribe Problogger October 2017 Blogging Challenge