Are you looking for apartments in Bangalore? Buying a property in Bangalore can be challenging. Here's how I found my home. Sharing my personal experiences that might help you.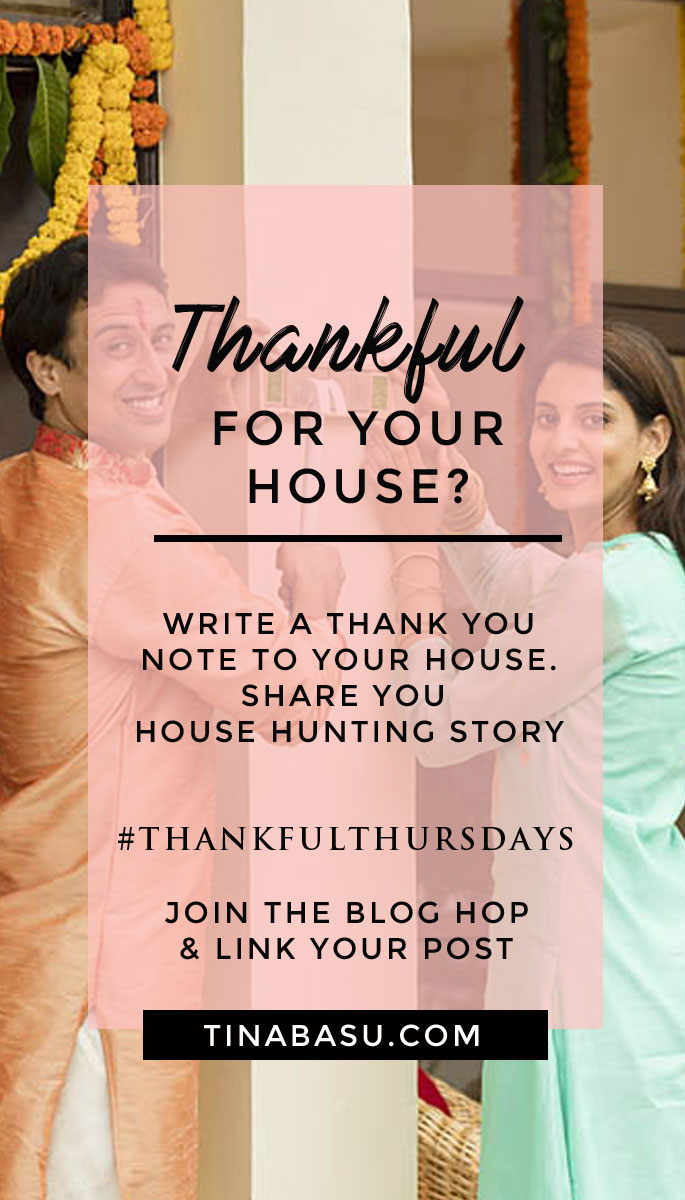 I moved base to Bangalore when I decided to do a post-graduation and post that joined work here. When I got married in 2010 we shifted to a rented apartment near my work place. Next we shifted to another bigger apartment in Domlur main road which was still near my office. Since we knew we are going to settle in Bangalore we thought of looking for apartments in Bangalore and investing in one. And I am thankful we took that decision, we found an apartment and built a home in it.
Why you should buy a property instead of staying on Rent?
There are two kinds of people in the migratory population in any city. One who are in transferable jobs and one who want to settle down in the city. We are in the second kind. We still have the option of migrating to a new place open but we know it's not happening immediately. Paying a 20,000 INR rent every month for a decent sized 2 BHK apartment in a residential complex amounts to 2.4L a year which is 1.2 million INR in 5 years. If you are planning to stay in the rented apartment for close to 5-6 years in the same city, it's wise to get your own apartment.
Buying Apartments in Bangalore – Do you need a checklist?
Bangalore is like a real estate heaven, you are spoilt for choices – ultra modern luxury apartments, compact condominiums, studio apartments, spacious villas, there's everything according to your budget. We always wanted to stay in a residential complex with all sorts of amenities. We didn't want to go out and get a membership at a health club. That time we thought when we have kids they should get ample free space to run around and play than just a slide and swing or a sandpit! Read this home buying guide, it might help you.
Few things that were MUST for me in my house hunting checklist were
Open spaces in complex
Lots of green areas and trees (I need to de-stress with a walk)
Ample natural light and wind inside the house (who wants to switch on light in the morning?)
No main road facing apartment (I hate constant honking and pollution)
Easy public transport
Proximity to work
Large balcony for my container garden
Large and airy kitchen
Privacy (who wants to see what's happening in your neighbour's house when you are on your balcony!)
Good security system
Areas for buying the property
Since our workplaces were on Old Airport Road and Koramangala we were looking to buy an apartment around those areas. Koramangala is quite a posh place now. With huge development in the retail sector, this area within the last 5 years has become the hottest place to live. But the kind of space we were looking for were all out of our budget. We didn't want a 1200 sq ft 2BHK kind of place. Since we planned to live in this property we wanted it to be big spacious. And we didn't have 2 crores to spend on an apartment! There are people with the ideology, start with a 2 BHK as your first property and then buy a 3BHK few years later! I am sorry we don't see logic there. We have multiple properties in Kolkata (our hometown) where we have to pay property taxes. I don't think I want multiple properties in this city unless we end up winning 'Kaun Banega Crorepati' or some lottery! This home loan is big enough to pay off for next 1 decade. So we believed in getting the best that we can with the funds that we have currently.
We have searched for a property for almost over a year because we wanted maximum ticks on the above mentioned checklist. But getting all of that positive on one property was getting difficult. We were all across the city at extreme ends – Whitefield, Kadugodi, KR Puram, Marathahalli, Brookfield, Kanakpura Road, Nagwara Junction near Hebbal, Electronic City, Sarjapura Road and God knows where all! Either we didn't like the complex, or we found the apartment too dark or tiny. We later decided we needed to get a finished ready-to-move-in apartment. EMI and rent together would make life very difficult.
Zeroing in on the Property
We had checked a few apartments in the complex where we currently stay. It was on the fourth floor but it faced the main road. So we dropped the plan, but Ajmera Infinity in Electronic City was one of the best looking property with clear titles that we had seen during our house hunt. After rejecting some more apartments we were back at this property seven months later to check a few apartments in the new blocks which were getting finished that time. These seemed to be a dream home with at least 9 ticks on the checklist! So we simply booked it at the marketing office.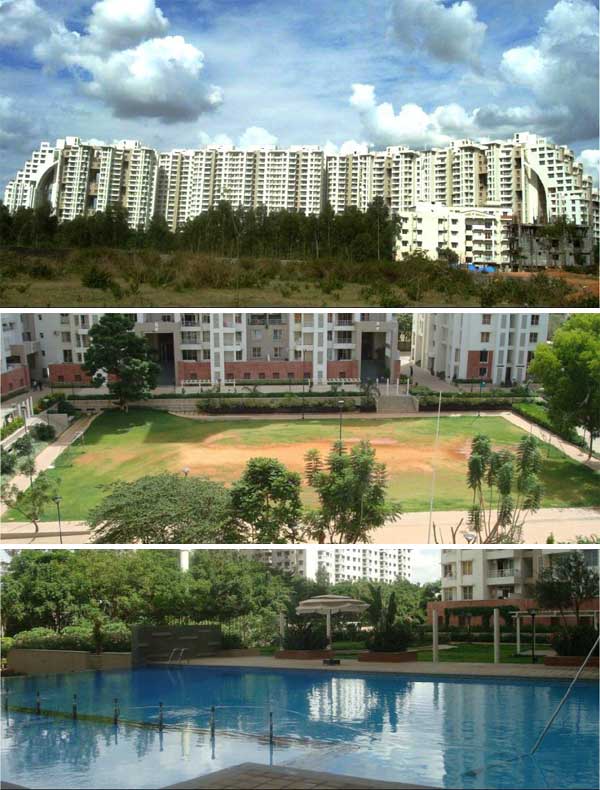 Is Electronic City a good area to stay?
I visited Electronic City for the very first time when we came to check out this property. It seemed far. But the Hosur Road Elevated Expressway is a gift for daily commuters. You do need to pay a toll fee to use it but its worth it. 10 KM of traffic free road when you have to reach somewhere fast is a gift. Period. I can cover this distance in flat 10 minutes. I have used the main road below the flyover and I could cover the same distance in 1 hr! So you know how thankful I am for this.
Pros of Staying in EC:
Electronic City has developed over last few years and we have seen the growth in front of our eyes. From retail sector to schools, from banks to convenience stores everything is there. It's like an island on its own. If your workplace is in EC you should definitely try to stay in EC itself.
Cons of Staying in EC:
Electronic City is under the jurisdiction of ELCITA and not BBMP so the infrastructure development in the corporate areas is under them including roads and drainage. The residential area falls under the gram panchayat here so the potholes take time to be filled! But then which area of Bangalore doesn't have a pothole or drainage issue?
There are no full-fledged shopping malls in EC, unfortunately. There's one under construction which looks like will take an eternity to get functioning!"
Arranging Funds
The biggest challenge for any 30 something working couple while buying a property is the finance! And apartments in Bangalore doesn't come in cheap! While buying home please lok out for two things
If the property has A khata
If the property is funded by Nationalized bank (SBI is safest bet)
If you manage to get a loan passed by the State Bank of India then you know your property and its titles are safe. Private banks are more than eager to give you loans in 3 days but SBI's legal check on titles is the best.
Yu still have to give the 20% upfront payment from your pocket – that's where you need to have funds. And believe me giving off 10-15 Lakhs from account feels like a pinch!
My Home – Am I thankful for it?
We finally bought a 3BHK of 1700sq ft in this beautiful apartment complex. The residential complex looks beautiful with over 100 trees inside the campus. Having your own home the way you have always wanted is a great feeling. We took time to build the space between the walls as our home sweet home. This home has seen us through a lot. This home welcomed our son. I am thankful that my son is growing up in his own place and can draw/ scribble/ pain walls according to his imagination and wish.
It also houses my tiny office (I am the only employee, so its fine!) I have made multiple nooks and corners where I can sit and work (hiding my laptop from my son is a big task, I tell you). I still have to create many more memories in this home and with my family to last me a lifetime, but if I ask if I am content with my home currently, the answer is yes.
#ThankfulThursday Week 39 Prompt
Share with us your house hunting story or a thank you note to your house.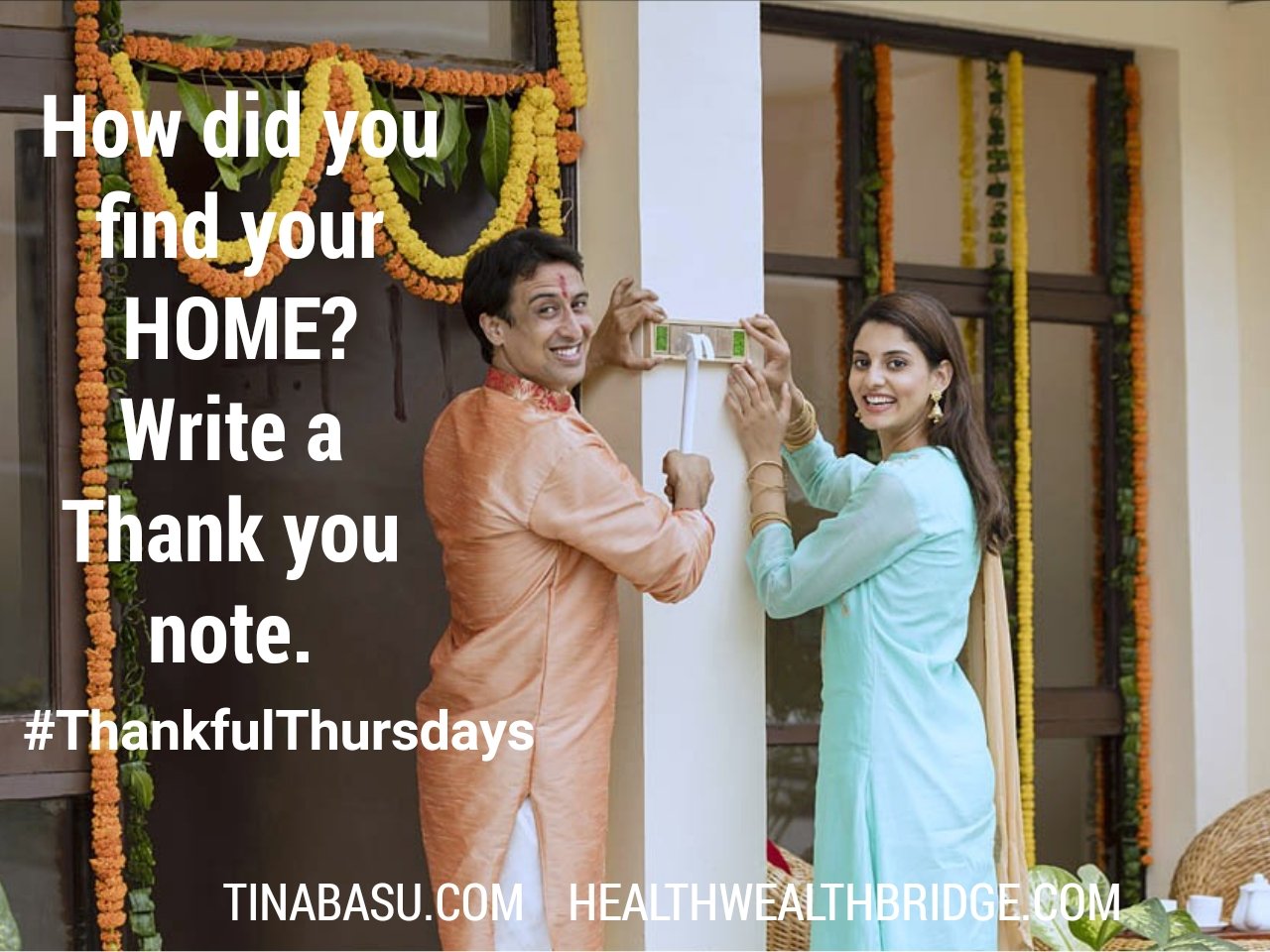 Announcement
We are hosting #ThankfulThursdays every week from October!
You can also link up other thankfulness posts you have written.Tweets and Instagram posts are welcome too.Just spread #Thankfulness.
How to Participate in #ThankfulThursdays?
Follow @twinklingtina  & @misra_amrita on Twitter
Prompts will be announced every Wed 20:00 hrs IST
Read, comment, share on host and co-hosts posts and at least two more posts linked in the party Pro Tip – Networking and commenting is good for your blog's health and ranks.
Use #ThankfulThursday in your post and share in social media using the same hashtag.
Every week we will have one featured blogger who is the best reflection of this community spirit
Join the #ThankfulThursdays BlogHop