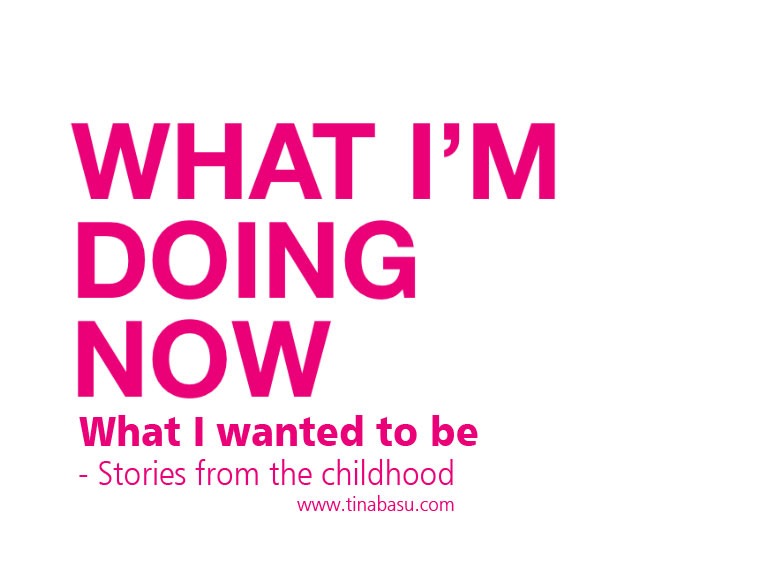 Kids are dreamers aren't they? They are explorers and their imagination can run wild. When you ask a child about what they want to become when they grow up you will find answers like Doctor, Astronaut, Scientist, Teacher and many others. They want to become someone they meet in person or read in books or watch on TV.
I was also the same. For the longest time in my child hood (or even in my early teens) I wanted to be a doctor. Mostly because my dad's one. As a 6 year old though I was friendlier with colors. I cherished my sets of water color, coloring pencils, pastels and I was found coloring something or the other – including the walls. I don't know if I wanted to be an artist that time, but I liked drawing, coloring.
The fascination with medical science stayed with me for long. I was good at first aid and thought I should know these things better than others. I did a lot of self-medication as well (which I think, now, is too bad – but who could stop a 10-12 year old anyway?)
I remember once I fell down in the school ground while running three-legged with another girl. Unfortunately that place also had some broken glass particles and consequently got some glass pieces inserted in both my knees. I limped to the sick room to get some first aid from the nurse and she cleaned and tied a bandage on the knees.
Back from school to an empty house meant I had to do some inspection on the bruises and figured out there were still little glass particles in the wound. So instead of cursing the nursing or calling up mum or dad for help I took it up on my hands to get rid of them. And guess what I did? I heated up a safety pin n the flame of a candle and used the tip of the pin to pull drag the glass particles out!!
Yeah I did a lot of such stuffs in my childhood – but haven't harmed myself or someone else, just if you wanted to know!
There used to be an American channel which had loads of medical shows and I watched them religiously. It had a show called The Trauma Surgeons or something like that, I don't remember now. It was about how trauma surgeons deal with patients in trauma, how these patients are operated on in a jiffy to save their life. I was extremely moved and inspired by that show and all I wanted to be was a trauma surgeon. Because I felt it required nerves and I had that.
But finally I didn't pursue medicine as a career, not even remotely. Why did you ask? I hated MATHS. After the boards of 10th ( in which I did horribly in maths) I vowed not to see it's face ever. I didn't see any combination in the science stream which didn't have maths in it. I simple changed into arts!!! Much to the shock of my parents. But the irony is some form of maths never left me. It stayed on with me till Post Graduation and even in career! Read the tryst with Statistics in my life here.
I never knew what this corporate culture is nor anything in marketing. Everyone in my family is an engineer and my dad's a Urologist and consulting surgeon. But still I took up what life offered me. I was got interested in digital graphics and advertising some time while doing graduation. So I shifted to Bangalore to do a Post Grad in Media studies. Then went in to a FMCG company into trade marketing, which begun with design, communication and later went on to rolling out various marketing programs for the trade.
But the important part is never to stop dreaming. Now, I have quit the corporate world and am re-visiting all the things I love – writing, sketching everything. Now I have loads of plans for the future – in my own way – you know why? Because I can never sit idle and can never stop dreaming!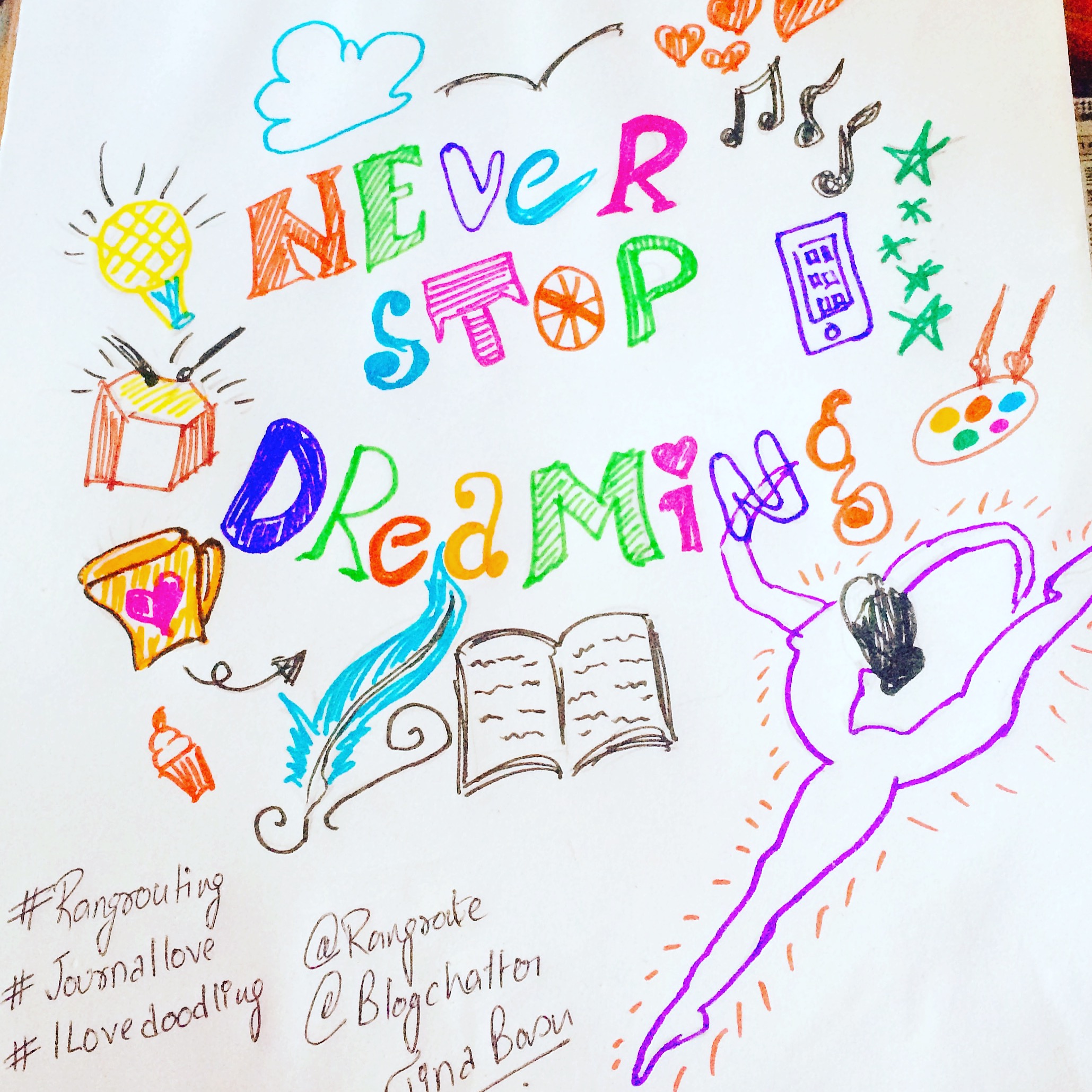 See I am even doodling these days!
Linking up with Sanch Vee and Write Tribe for #FridayReflection on the prompt Did you think you'd be doing what you're currently doing in life? Write a personal essay.