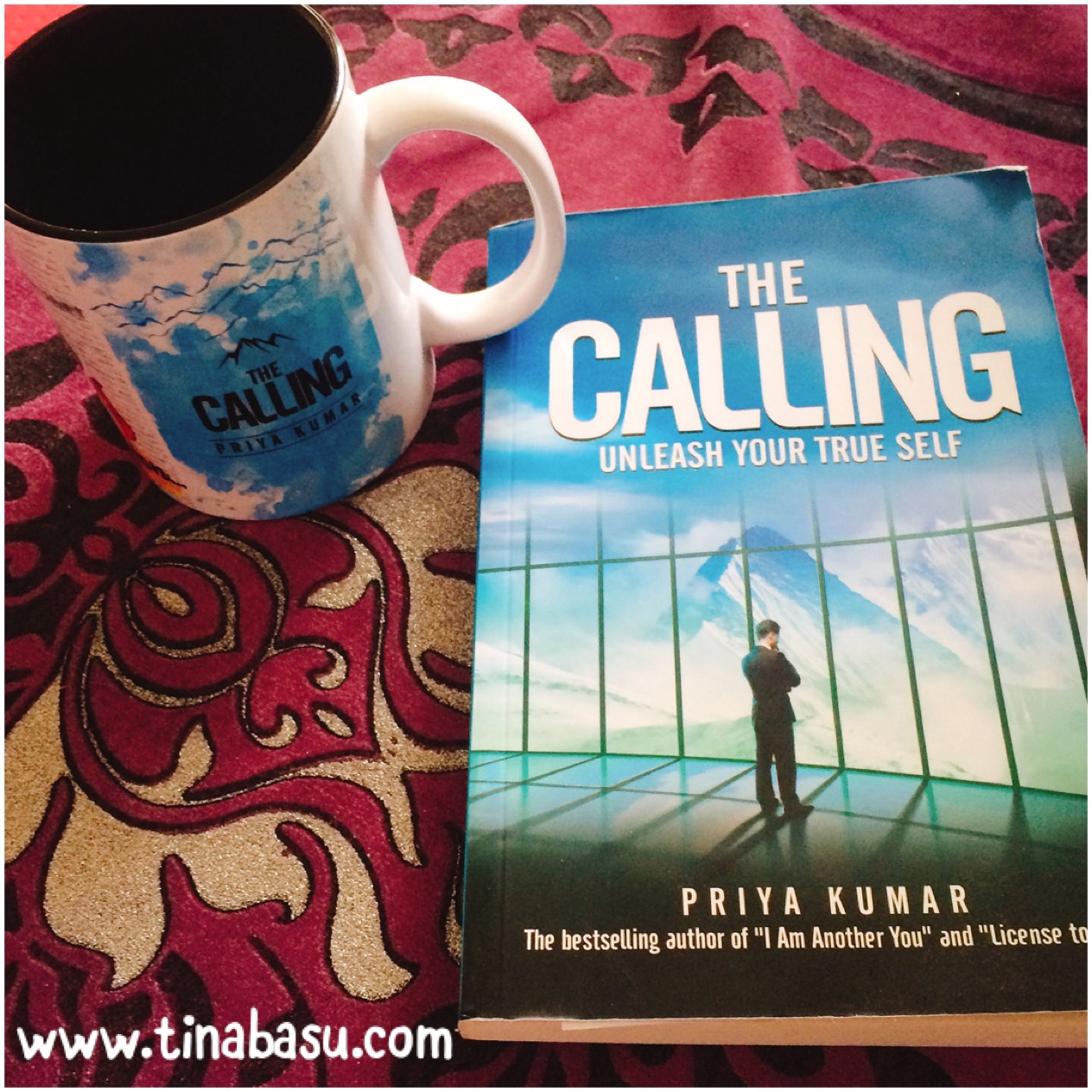 There are some books that make you feel wonderful and give you a deeper connect. The book I am going to review today is just that. The Calling by Priya Kumar is in my words 'a door to wisdom' a read that you might not want to forget in a long time.
Book Blurb:
The Calling is a spiritual adventure. It is an encounter with the truth, the wisdom and the force that is innate to us all. At the brink of a divorce and personal breakdown, Arjun took a trip into the heart of the Himalayas, on the insistence of a sadhu, who predicted that the journey up to Hemkund Sahib would align him to his purpose and change his life forever. At every turn the mountains holds secrets and tests that urge Arjun to evolve into the person he had denied to be – himself. Pretenses, falsities, confusions and untruths fall apart as Arjun is forced to confront the mess he had created in his life. What started off as an opportunity to escape reality, turned out to be an opportunity to escape from the dwindling spiral of self-created misery. Filled with spiritual insights and sprinkled with light humor, this story will help you find your calling, your voice and who knows, even your true self.
The Story:
Arjun, a corporate guy is going through ups and downs in life. The complications in his personal and professional life have taken a tumultuous turn. At one hand he has his wife sending him a notice for divorce on the other hand he has humongous pressure on him at work. On a work trip to Shimla he meets with an accident but is miraculously saved by an elusive sadhu. Upon the sadhu's  advice he sets on a trying journey to Hemkund Sahib, a Sikh pilgrimage site, in the Himalayas, but little did he know what awaited him in the mountains.
He has the young and witty eighteen year old Chandu as his transporter and companion till the journey to the top. But everything that looks simple isn't simple after all. Chandu is far more wise and sorted for his age. Is he a transporter at all? When Arjun discovers the truth he is shocked.
This journey for Arjun is not a journey for pilgrimage, this is his calling – the calling to find himself.
My Thoughts:
When I picked up the book, I knew the author is a motivational speaker and was expecting the book to be like how motivational speakers give speeches to uplift your mood. But I didn't expect it to be like a fiction. And boy, what a journey it has been through this book.
The author has a beautiful handwritten note at the starting of the book and she says "We all came here for a reason bigger than going to work and making money". This quote by her is a winner in my books at the onset. Yes life cannot be so mundane like going to work and money and running like a machine. We are losing things somewhere and we are not realizing what we are losing out.
I love fiction, but books like The Calling make you fall in love with the essence with which the book has been written. From the lines of wisdom that you find in the book to the writing style and buildup of characters – I can't find a flaw.
At the starting of journey Chandy says
'These mountains look still, sahib, but they are not. They move, they are alive, they speak, they share your soul'.
When you re-read that you know it has a deeper meaning.
Lessons worth sharing
The book has these pearls of wisdoms that are going to you inspire you. At the very beginning the author says the reader might find their Calling through this book. Which – to a great extent is true.
Every person in our world has a significant role in our purpose, especially those who are a part of your journey – your wife, your children, your colleagues. People are in our lives and our path for a contribution by virtue of who they are. When people's purposes meet, then their paths align and they come together for a common purpose.'

Life doesn't test you at your level; life tests you at a level higher that yourself. You don't choose the test. That way you would have the choice to live small. The test is always a step ahead of you, so that in reaching beyond it, you grow beyond yourself.

 Regret is to life like termite is to wood. It will eat you up. Confusion is to life like a parasite is to its host. It will consume you. Don't continue selling your life and your soul to the highest bidder. For when you do, with that you sell your family, your dreams and your purpose.
In fact throughout the book, you will find many such pearls of wisdom.
About the Author
First let me start by saying – she has a wonderful handwriting – a handwriting that gives you some kind of feel good factor! And +1 for the personal note, I like when authors write a note.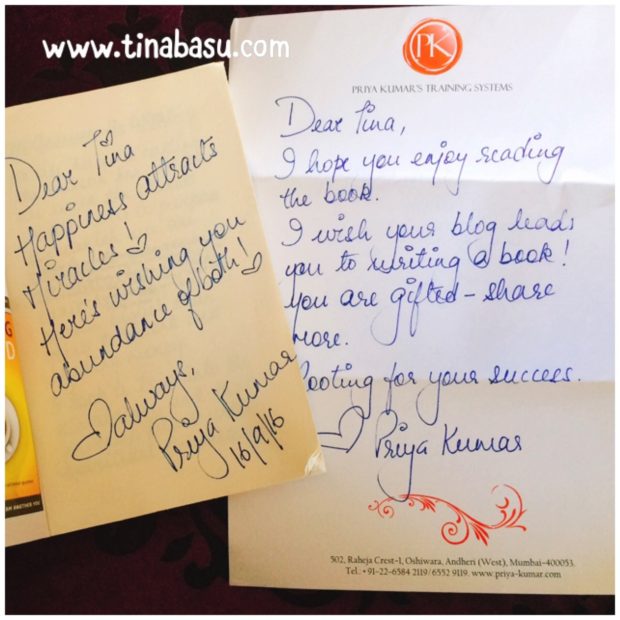 Priya Kumar says she is an author, a speaker and dreamer – but I guess she has more to herself than that. She is a motivational speaker, columnist, corporate trainer, radio jockey and an author!
S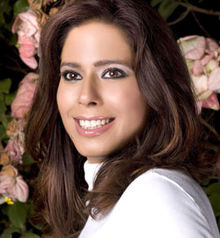 he has written several books on motivation and The Calling is her eighth book.
She is the winner of six international awards and has been awarded the Women Leader in India, writer's category. You can get more information about her on her website.
My Rating
This is nothing short of showing you the door to yourself so deserves a good 4.5 out 5 from me. Must read in my list.
Book Details
Paperback: 166 pages
Publisher: Books That Inspire; 1St Edition edition (2016)
Language: English
ISBN-10: 935258970X
ISBN-13: 978-9352589708
Price – 120 on Amazon
This review copy was sent by the Author for an honest review. The thoughts and opinion are entirely mine
I am taking part in the Ultimate Blogging Challenge, 31 Days of Marathon Blogging with Daily Chatter. Follow me on Twitter & Instagram to stay updated with #TinaWrites and #TinasBongConnection