Halloween is gaining popularity in India and in the last couple of years kids and adults are coming out in celebrating Halloween like never before. What are you doing this Halloween?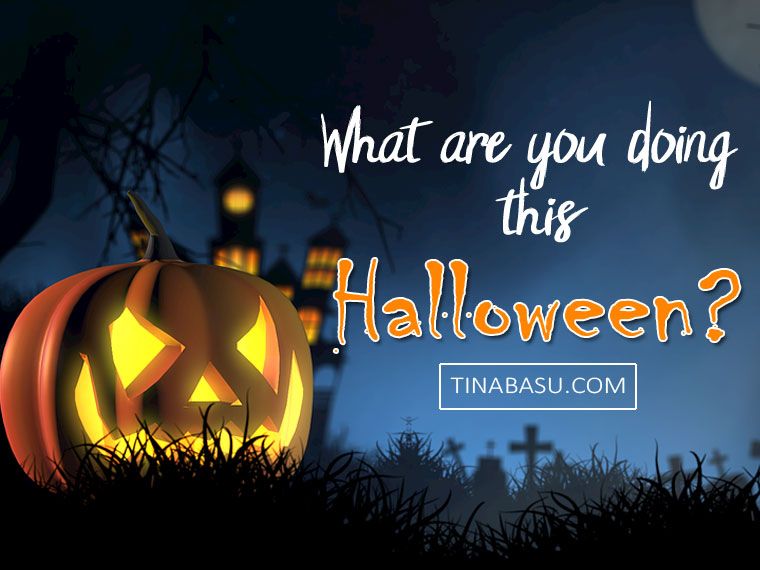 Are you getting constant rings on your doorbell and finding groups of kids waiting to trick or treat you?  If yes, you know Halloween has arrived and if you are not prepared then you are in trouble! I have been seeing a rise in the Halloween trick-o-treat madness for last two years in my apartment complex with kids dressing up and coming in for treats (mostly).
What is Halloween Day?
Halloween is celebrated every year on 31st October. The Origin of Halloween originated in the Celtic fringes of Britain and adapted over the decades by immigrants. This tradition has its pagan roots and originates from Celtic Samhain festival which meant 'Summer's End' a time to celebrate end of harvest season. The Gaels believed they had to appease the spirits so that they don't come back to life and damage their crops. So they used to set up places and offer food and drinks to appease them.
But this trick or treating and dressing up for Halloween or Hallowe'en – A shorter version of All Hallows Evening, originated in 16th Century Ireland, Scotland and Wales where people went door-to-door dressed in costumes asking for food in exchange for a song or poem.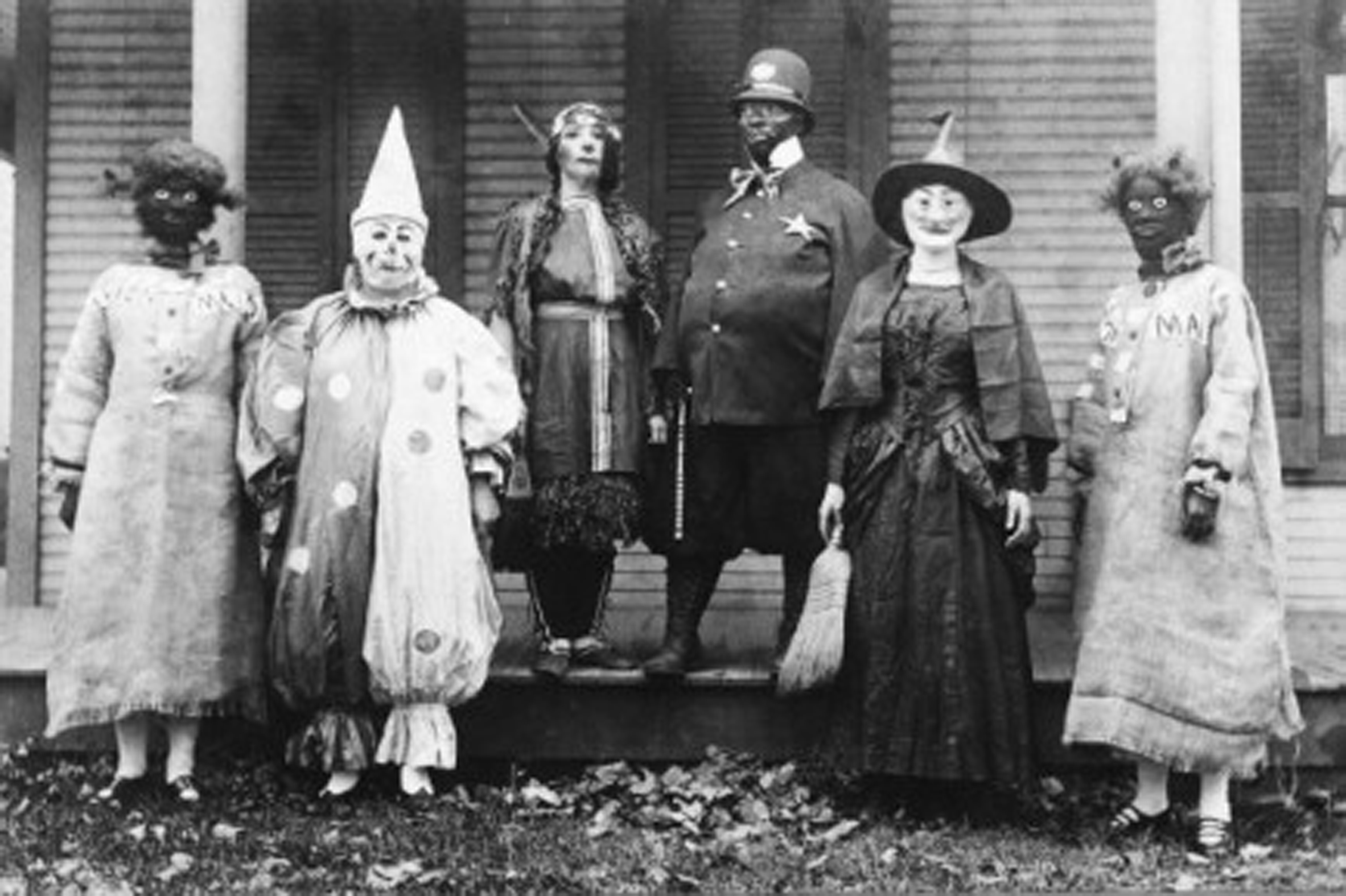 Source: iHDimages
What we see today, is the more American version of Halloween where people go crazy dressing up and innovate costumes and makeup.
My experience with Halloween
When were kids, celebrating Halloween was unheard of here in India. It was confined to books and movies. We had little British traditions followed in the house, because my dad was in Britain for a decade and had brought back few practices and traditions but I don't remember celebrating Halloween ever.
In 2006 when we I was touring Europe, I happened to visit Disneyland, Paris on October 31st. As expected, Disneyland had the Halloween theme observed that entire week. The Disney Parade was replaced with the Disney Halloween Parade and it was spectacular. Walking witches, Live Jack-o-Lanterns on skates, laser shows – you name it and they had it. It was one of the most spectacular parades you can ever catch. That was my first experience of Halloween. It's a shame I don't have any photos with me now – thanks to Orkut Shutting down and DVD going missing!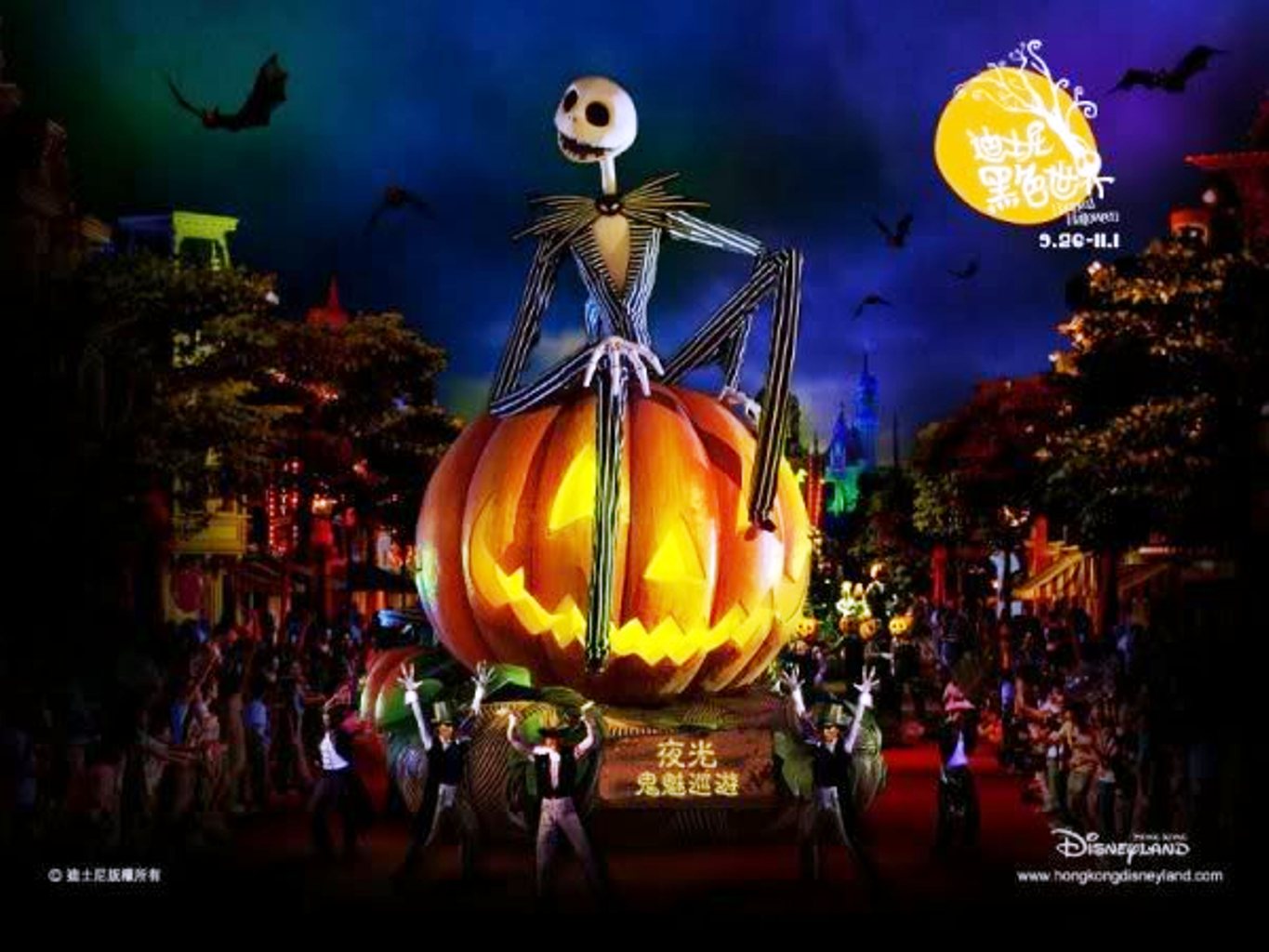 Source: Disney Wikia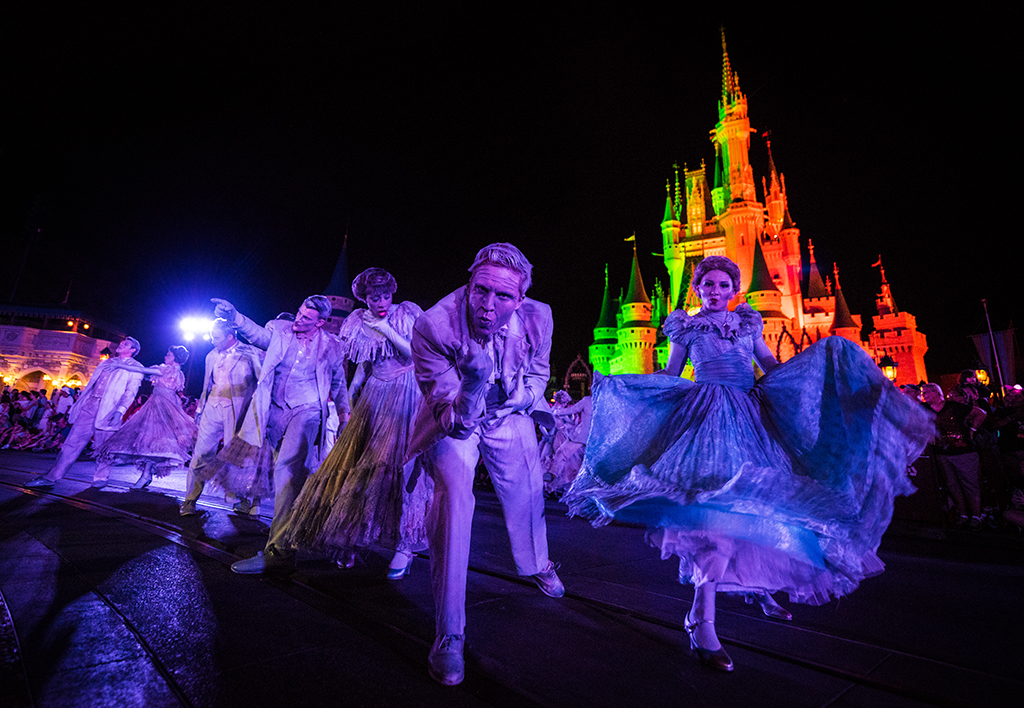 Source: Disney Tourist Blog
While I was staying at a paying guest with friends we did occasional parties on Halloween – but no major costume! When my friends were visiting my new house a few years back during Halloween we had some fun Halloween Makeup experiments which turned pretty nice. But I am yet to try out a full-fledged Halloween Costume. But with my son in his toddler years now, I am sure I have to do something in the coming years. And it's all fun.
What are you Doing This Halloween?
So have you prepared for Halloween? You might not dress up or have extravagant costume or makeup. But have you kept your treats ready? Last year I asked one of the kids, at my door, "show me a trick, I'll give you a treat anyway". To which he replied – "I don't have a trick!" Kids can seriously make you laugh!.
I wasn't too prepared last two years with so many kids coming and asking for treats. And if you can't treat them they even ask for a 10 rupee note! Each Kid! I had finished with my Hershey's Kiss stash that mom had gifted after one of her trips. Then we also ran out of 10 rupee change!
But this year I am prepared because I don't like kids feeling sad. I have one at home, and I wouldn't want him feeling sad when in future he goes for trick-or-treating and doesn't get anything!
Yesterday I went to the supermarket and got a big stash of treats. I was surprised to see an entire bay of "Halloween Special Treats" section at the supermarket. In a few years, I am sure there will be elaborate costume parties that everyone will join in. I hope it will be enough for the kids. I am not sure what I'll do if I run out of this! Maybe go out of my house and not return till it's late in the night!! LOL.
I haven't planned any character or costume for my son too. He has a Spider-man outfit, maybe will make him wear that. As for myself…. Let's see!
So are you prepared? Get some toffees and chocolates before it's too late.
I am taking part in The Write Tribe Problogger October 2017 Blogging Challenge
Linking this post to #MondayMusing  #Mg Microblog Mondays