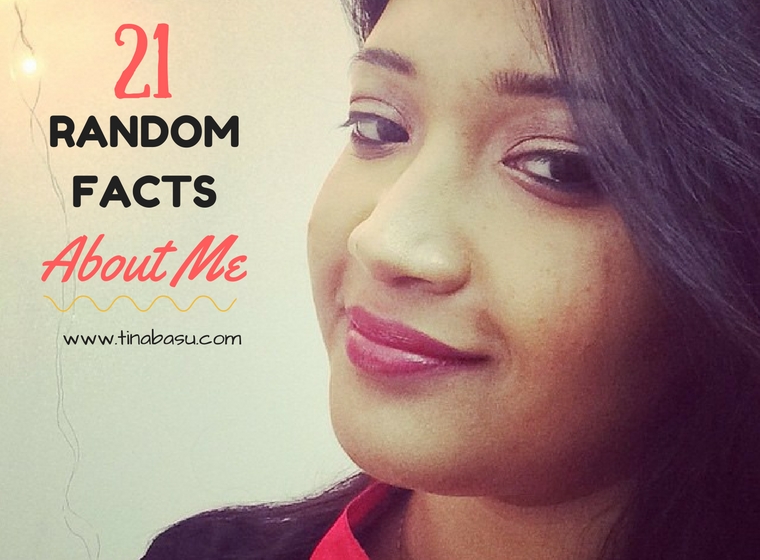 I am writing a very personal post today – is it too narcissist, I dont know. But yes its all about me! It's 21 Random Facts about me. So know me little better.
I am going to be 31 this November ( I don't mind at all)
I am a Scorpio (and I may sting if you rub me the wrong way)
My mum is a Scorpio too
My mum and I are born 1 day apart! (me on 16th, mom on 17th – yeah different years of course!)
We are Bangals! That's original East Bengal.
I can speak Bangal – The dialect of present Bangladesh fluently
I am very bad in writing Bengali! (I am pretty ashamed of that)
I was a Kathak dancer performing in different states in India before getting under the pressure of higher education
I love ice-cream to death ( a little than death now because that place has been taken up by Bluey)
I was underweight till I joined college and depended on canteen food
I don't look like a Bengali ( I am told by a lot of people)
I have major Asian features – tiny eyes, flatter nose (completely opposite to my mum)
Once I was mistaken as a Chinese by an Elderly Chinese Couple!
Once I was mistaken as a Mizo when I was touring Aizwal!
I love travelling, my first trip to Kulu Manali at the age of 5 and half months!
I am very fond of food – both eating and cooking!
My first day in Kitchen was in Bangalore in a paying guest kitchen and it was a disaster
I can't make simple and most easy things like – roti, khichdi!
I love baking – my oven is my current best friend
I have long straight hair – which currently goes below the waist
Not a single grey – still. May I also say, I take a little pride in that!
Linking this post to #FridayReflections hosted by Sanch of Living My Imperfect Life and Write Tribe for the Title Prompt.
I am taking part in the Ultimate Blogging Challenge, 31 Days of Marathon Blogging with Daily Chatter. Follow me on Twitter & Instagram to stay updated with #TinaWrites and #TinasBongConnection