Friday Foto Fiction is a weekly fiction writing challenge where we give you a photo prompt and ask you to write a 100-150 word flash fiction about it.
Hello, beautiful people, are you having a great Friday? How was your first week in October?. There's always time for #FridayFotoFiction and fiction writing challenge if you are bored! So let's go to prompt right away.
#FridayFotoFiction Oct 13-18 Photo Prompt

The Party – Fiction writing challenge – #FridayFotoFicion Oct 13-18
It was dark.
She could see nothing, but heard everything.
The van came to a screeching halt. Then there was complete silence.
All she heard was her heart pounding against the walls of her chest.
She heard the door slammed shut shaking the van from its impact.
Where is this? God help me.
"Come on now, behave. No point in screaming" he barked.
She adjusted her eyes as her hood was taken off. The rear door of the van opened to a vast space. No one was around.
The dagger shined bright like silver as he approached her.
"Please…"
All she saw was the wicked smile on the man's face.
Time was blurred, the body started rejecting the pain of the torture. As she laid bleeding in the rear of the van in this deserted parking lot, she had just one thought – why did I go to this rave party?
©Tina Basu
Word Count – 150
#FridayFotoFiction Oct 6-11 Featured Blogger
We are loving all these beautiful entries for the photo prompts on #FridayFotoFiction. Last week there were 15 beautiful stories which had such different colors. Our featured blogger for Oct 6-11 is Rashi from Live It Young Rashi has been a content writer for six years, she likes reading, driving, and writing. Read her featured post here.
Congratulations Rashi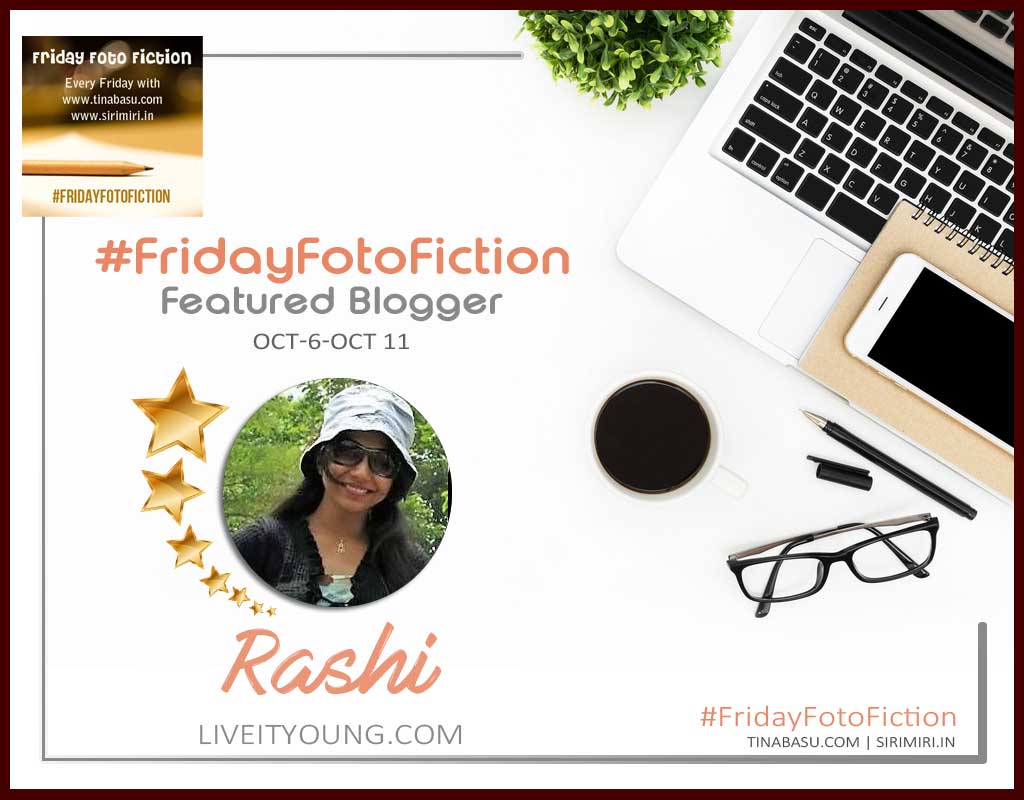 How to participate in #FridayFotoFiction Flash Fiction Writing Challenge
Follow @twinklingtina & @Mayuri6 , your hosts for #FridayFotofiction, on Twitter.
Every Thursday evening Tina and Mayuri will share a Photo Prompt with you on Twitter and on their respective blogs.
Write a 100-150 Word story based on or relevant to the given Photo Prompt.
Use the #FridayFotoFiction badge at the end of your posts.
Read, comment, share on the host and co-hosts posts and at least two more posts linked in the party.
Pro Tip – Networking and commenting are good for your blog's health and ranks.
Use #FridayFotoFiction in your post and share in on social media using the same hashtag.
Every week Tina and Mayuri will pick one featured blogger whose post impressed them the most.
Every month one winner will be picked from the participants. This winner will be picked on the basis of regular participation through the month and will win a cash voucher from Amazon.
Grab the Badge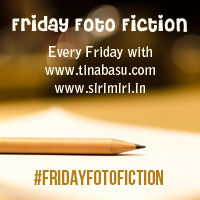 I am taking part in The Write Tribe Problogger October 2017 Blogging Challenge