Hola, welcome to another week of #FridayFotoFiction 2.0 where we celebrate flash fiction writing. What is #FridayFotoFiction did you ask? We give out a photo prompt and you need to write a 100-150 word flash fiction on the prompt and link with us. Simple? This week we have an interesting prompt. So join the #FridayFotoFiction blog hop and let's celebrate flash fiction writing.
And Guess What? This post is Top Post on IndiBlogger – 26th Aug 2017. So Read on.


#FridayFotoFiction Aug 25-30 Prompt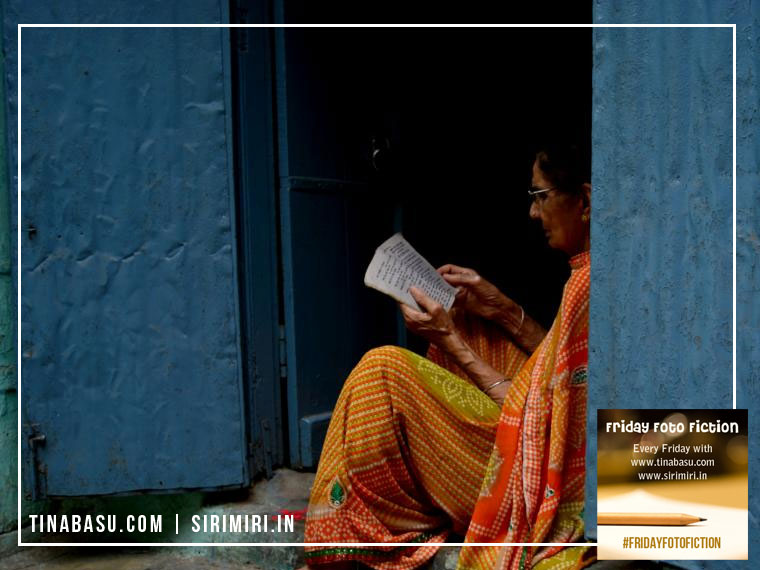 The Teacher – Flash Fiction Writing
When her first son was born everyone celebrated. Her mother-in-law couldn't contain her happiness over the grandson. Mridula herself got the special treatment which she had never experienced earlier.
Two more sons later, she thought their family looked complete – a happy family. Relatives always had said – "Your future is secured, you have three sons to look after you". There wasn't anyone who didn't pamper her sons.
Life is a game of light and dark. Dark clouds hovered over her life twenty years later when the old couple found themselves out in the streets without a roof on their heads. The sons had thrown them out from their own property.
Today this tiny room in the slum is their home and she's the 'teacherji' for the slum's children and their mothers. She encouraged the mothers to be independent so that no one had to depend on their children later in life.
©Tina Basu
Word Count – 150
#FridayFotoFiction Aug 18-23 Featured Blogger
Last week we received a list of 9 wonderful flash fiction writing. We loved reading through all your stories. Every week we are going to pick up a featured blogger among the list. Both your hosts have read all your stories and have picked one whose story moved us the most. Our #FridayFotoFiction Aug 18-23 Featured Blogger is Akshata who writes at Akswrites.com. She is a Chartered Accountant by profession and a writer by passion and also a doting mom to a toddler. Read her featured post, Ballerino here.
Congratulations AKSHATA, go ahead and show off your #FridayFotoFiction Featured Blogger Certificate.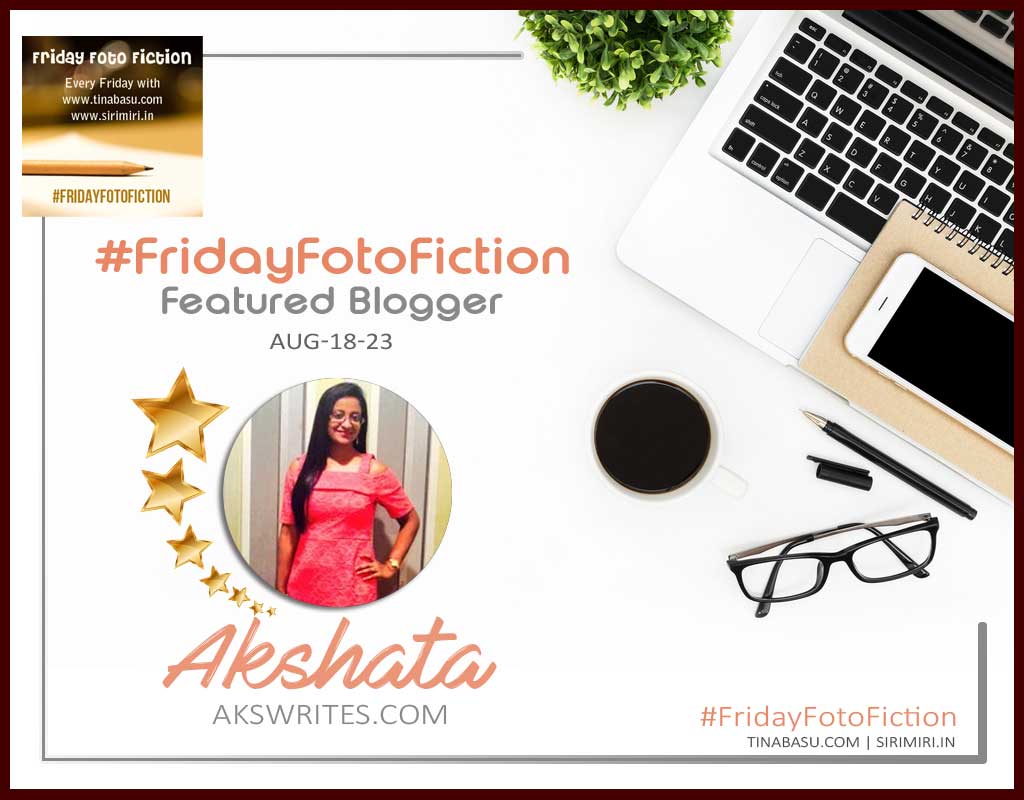 How to participate in #FridayFotoFiction Flash Fiction Challenge
Every Thursday evening we'll give you a photo prompt
Follow @twinklingtina & @Mayuri6 on twitter and wait for the prompt, Thursdays at 8pm
Write a 100 Word story on the photo prompt. You can go upto max 150 words.
Use the badge at the end of your posts
Linky is open from Friday to Wednesday midnight. So you have 6 days to link up.
Read, comment, share on host and co-hosts posts and at least two more posts linked in the party Pro Tip – Networking and commenting is good for your blog's health and ranks.
Use #FridayFotoFiction in your post and share on social media using the same hashtag.
Every week we will have one featured blogger who is the best reflection of this community spirit
And every month a winner for most active participation
Grab the Badge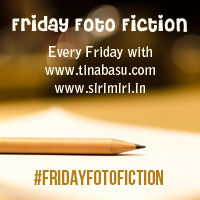 Add your links in the linky below
Linky open until Wednesday 30th midnight.