Hola friends, how have you been? If you have forgotten, Friday Foto Fiction is a Weekly Blog Hop where we celebrate fiction writing. We give you a photo prompt every week and you need to write a flash fiction based on the photo. Isn't that really easy? 100 Words on the photo and let your imagination run wild.
Yours truly and Mayuri from Sirimiri, co-host Friday Foto Fiction every week. We had taken a little break but Friday Foto Fiction 2.0 is here and we are coming back with many exciting stuffs for you.
So why wait anymore? Get your creativity together and write a 100-word flash fiction right away. 100 words are too less? Okay, we are being the angels here, this time around you can write for 150 words!
We'll select weekly featured blogger and a monthly winner – for being the most active participant. Monthly winners, you are in for a surprise, wait for it! Your flash fiction can make you the hero.
Read the complete rule and guidelines at the end of the post.
#FridayFotoFiction Prompt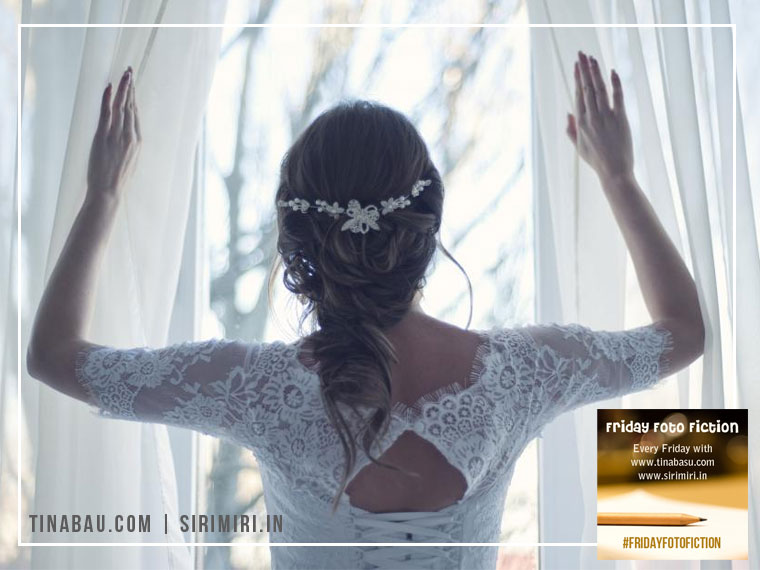 The Free Bird #FridayFotoFiction Flash Fiction
Everything is looking picture perfect.
My couture bridal gown, the orchids, everything is looking impeccable, just how I've been dreaming all my life.
I can hear the giggles of my family waiting outside.
In another 15 minutes, I'll be out and walking the aisle.
I'll be walking towards a new beginning of life with him, just how I have been wishing for last three years.
But, can I overlook everything that has happened between us? I have forgiven him when he last cheated on me. I have tried to forget when he was being jealous of my successful career. But can I overlook what I saw last night? He has cheated on me, again!
Is everything really perfect?
I can't do this! The stage is not perfect, the day is not perfect – nothing is!
I will be the Free Bird again, away from all of it.
I have to go.
©Tina Basu
Word Count – 150
How to participate in #FridayFotoFiction Flash Fiction Challenge
Every Thursday evening we'll give you a photo prompt
Follow @twinklingtina & @Mayuri6 on twitter and wait for the prompt, Thursdays at 8pm
Write a 100 Word story on the photo prompt. You can go upto max 150 words.
Use the badge at the end of your posts
Linky is open from Friday to Wednesday midnight. So you have 6 days to link up.
Read, comment, share on host and co-hosts posts and at least two more posts linked in the party Pro Tip – Networking and commenting is good for your blog's health and ranks.
Use #FridayFotoFiction in your post and share on social media using the same hashtag.
Every week we will have one featured blogger who is the best reflection of this community spirit
And every month a winner for most active participation
Grab the Badge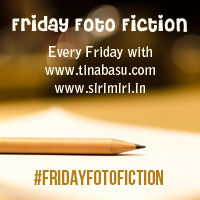 Liked the Flash Fiction Challenge? Pin it for later.