Sultanpur National Park is a bird paradise for bird lovers. This National Park is famous for it's migratory as well as resident birds. Migratory species fly in from Europe, Siberia and Central Asia. About 15 kms from Gurugram, Sultanpur Bird Sanctuary, is a perfect weekend getaway.
Hola friends, today I have Shaini Baisiwala from Shalzmojo doing a wonderful guespost on my blog. If you have been following her blog or social media you know she likes traveling. I love her travel photos. So what can be better than she taking over this space with a scenic post on Sultanpur National Park.
Over to her.
Sultanpur National Park – A tryst with Sultanpur every winters #GuestPost by Shalini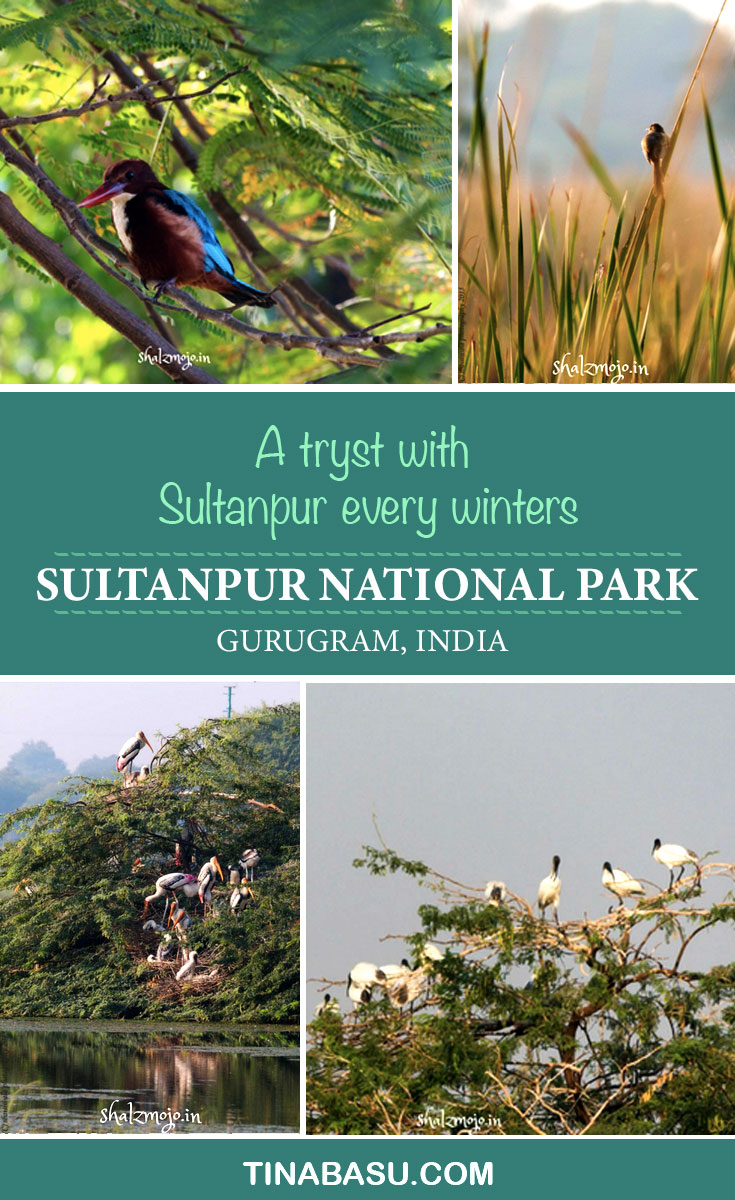 I am an avid photo enthusiast and while perusing the finer nuances of this craft, fell in love with birding. I bought a zoom lens especially to pursue this hobby and don't miss out on any opportunity to photograph birds whenever I can.
India is a hot favourite with migratory birds from as far as Russia; so we have exotic birds like the Flamingos, Pelicans, bar headed geese, Siberian cranes and many more which grace our lands every winters.
Delhi NCR is a hotbed for the migratory birds and there are lots of green patches all across that play host to these esteemed guests. Since I live in Gurgaon, my preferred haunt to go and gawk at these beautiful creatures is the Sultanpur Bird Sanctuary which is also known as the Sultanpur National Park.
Sultanpur is a short drive from where I live; I leave home by 6 am to make it at the park by 7ish as that's its opening time. Oh yeah that is pretty early especially for a winter morning but then the early worm catches the bird 😉
It's a pretty favoured destination for a lot of Gurgaon dwellers as it's an ideal picnic spot on weekends. Though I must warn you that it's in-house restaurant is a major fail in delivering food; make that appetizing food.
The park is roughly 25Kms from where I live and opens from 7:00 am to 4.30 p.m. in the season which runs from October to March every year. Oh do remember that it's shut on Tuesday.
Sultanpur was declared a national park in 1990 and is a huge wetland with a lake body that provides the major attraction to the migratory birds. My favourite is the painted storks that line up in droves on a few tall trees in the middle of the lake and can be spotted in droves building nests or feeding their young ones.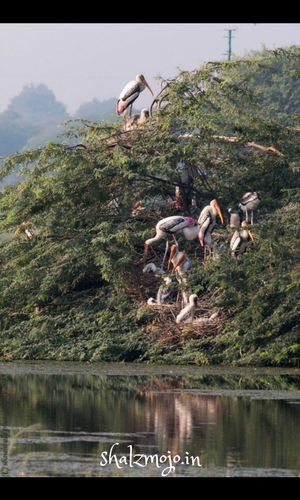 Once you park the car, it's time to head out on foot on the rough trail marked out around the lake. It's overshadowed by huge trees and other foliage which is a preferred favourite with a large number of birds and I have on occasion caught many a perfect photo op there. The trick is to keep your eyes open and your mouth shut 😉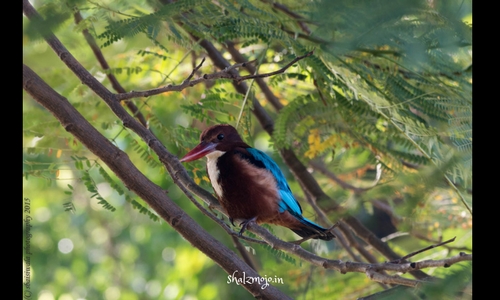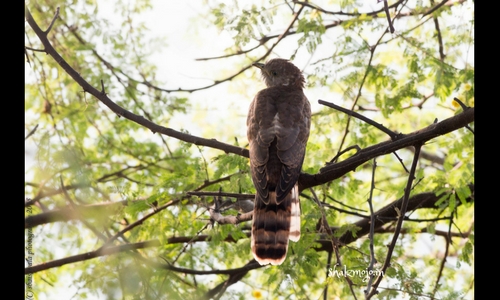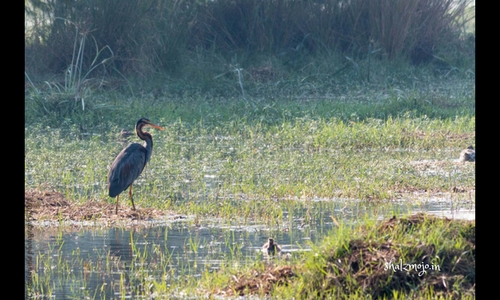 It's an hour's walk till the centre of the lake; the pathway cuts through it at one junction and here is where all the action is. On any given Sunday in winters, it's common to find people sketching, watching birds with binoculars or simply folks akin to me who come bearing their zoom lenses to capture these gorgeous winged creatures.
I have managed to successfully capture a huge number of bird species in my camera over many walks in this park. I love this picture of the snake headed Ibis which were sitting so comfortably as if to watch all the humans coming to gawk at them.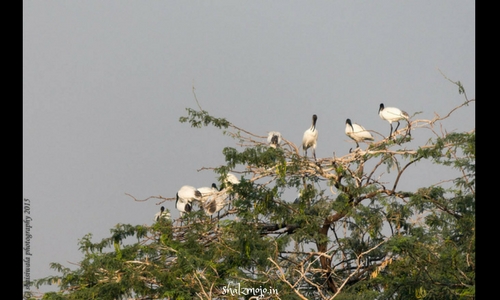 Once I am sated with the day's effort, it's time to head back but not home. There is a homely dhabha just 10 mts away from the parking lot and this is where most of us head to have some delicious stuffed paranthas cooked hot and fresh in the tandoor with loads of fresh white butter.
Also Read: Wayanad Wonders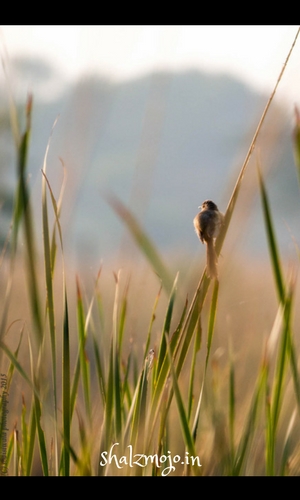 Do you have any such parks near where you live? What's your favourite to do on a winter Sunday morning?
About Shalzmojo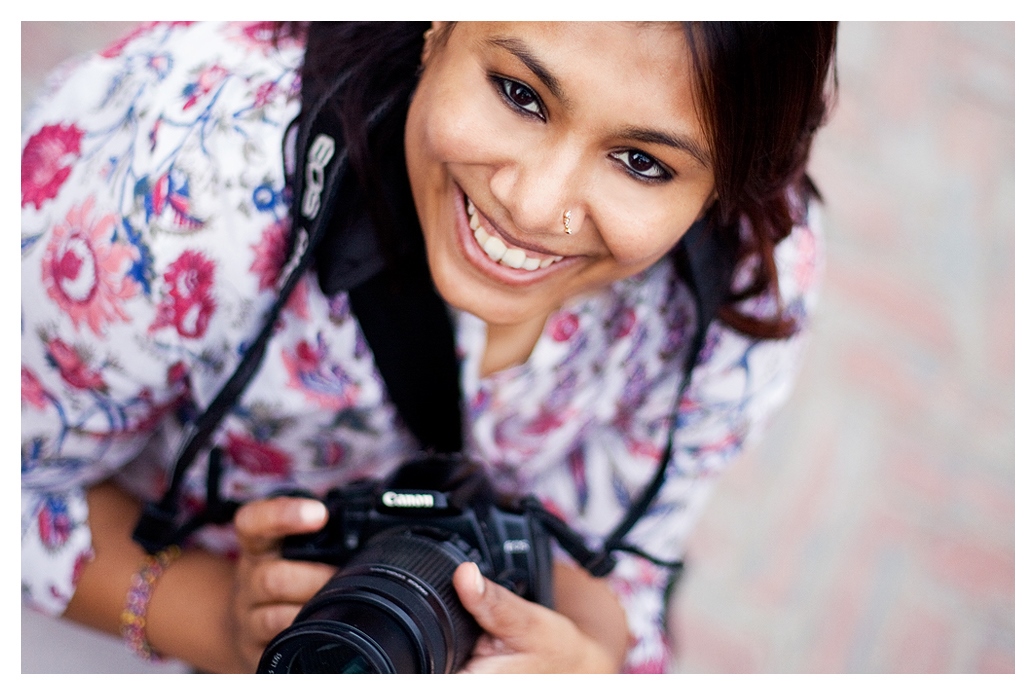 An interior designer by profession, writing is a passion which coupled with travel love blossomed into this blog where I love to just "do my thing"! Be it recipes, food events, travel jaunts, fiction dreaming or even meditative musings; all of it's taken up quite passionately on my blog. I am a serious wine guzzler and love to chase butterflies in my free time.
Pls do check out my post  On a bird trail
This post is written for the December bloghop #mymojo with Shalzmojo
Linking up for #wordsante with Namysaysso for every post deserves some love
| Facebook | Twitter | Instagram |