#FridayFotoFiction is a weekly flash fiction writing challenge where we give you a photo prompt and ask you to write a 100-150 word flash fiction about it.
Hello, beautiful people, we are already in November! How fast has the year flown by? How was your last week? There's always time for #FridayFotoFiction and flash fiction writing challenge if you are bored of the week already! It's Friday after all. Flash Fiction Writing Challenge always helps to change your mind even if it's for a few minutes. So let's go to prompt right away.
Flash Fiction Writing Challenge – #FridayFotoFiction Nov 3-Nov8 Prompt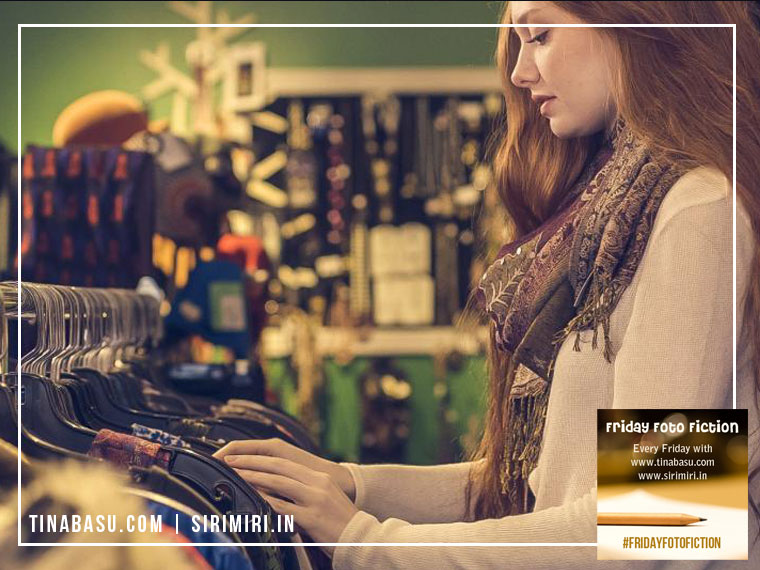 The Agent– Flash Fiction Writing Challenge – #FridayFotoFiction Nov 3- Nov 8
They have been trying to contact their member for days, but all communication efforts have failed.
They can't track agent 6091 on their system.
"I need my agent, before it's too late", commanded the master!
"The tracking device is dead, master"
"How can she go missing?" he bawled.
***
These are beautiful, she thought scanning the dresses on the rack.
Do they always wear such soft fabrics?
These patterns look so good, she told herself checking them.
No wonder everyone says this place is The Beautiful Place.
I am staying here, no question of going back. It's my new life – exclaimed Agent 6091 looking at her new reflection on the mirror.
With her tracking device dumped in the river her clan can never track her down.
The new body looked pristine. Agent 6091 from Gliese 667Cc was now hidden in a human body and she was in love with earth!
©Tina Basu
Word Count – 150
#FridayFotoFiction Featured Blogger Oct 27- Nov 1
Last week we had a staggering amount of link ups on this prompt. 20 wonderful stories by our beautiful set of bloggers. This has been the highest number so far and we are quite pumped about it! We, without a doubt, love reading through all your posts. So this week we have several sets of announcements for featured bloggers on #FridayFotoFiction.
Our first featured blogger for Oct- 27- Nov 1 is Neel from Neel Writes Blog. Read his featured post The Waiting Game. Congratulations Neel.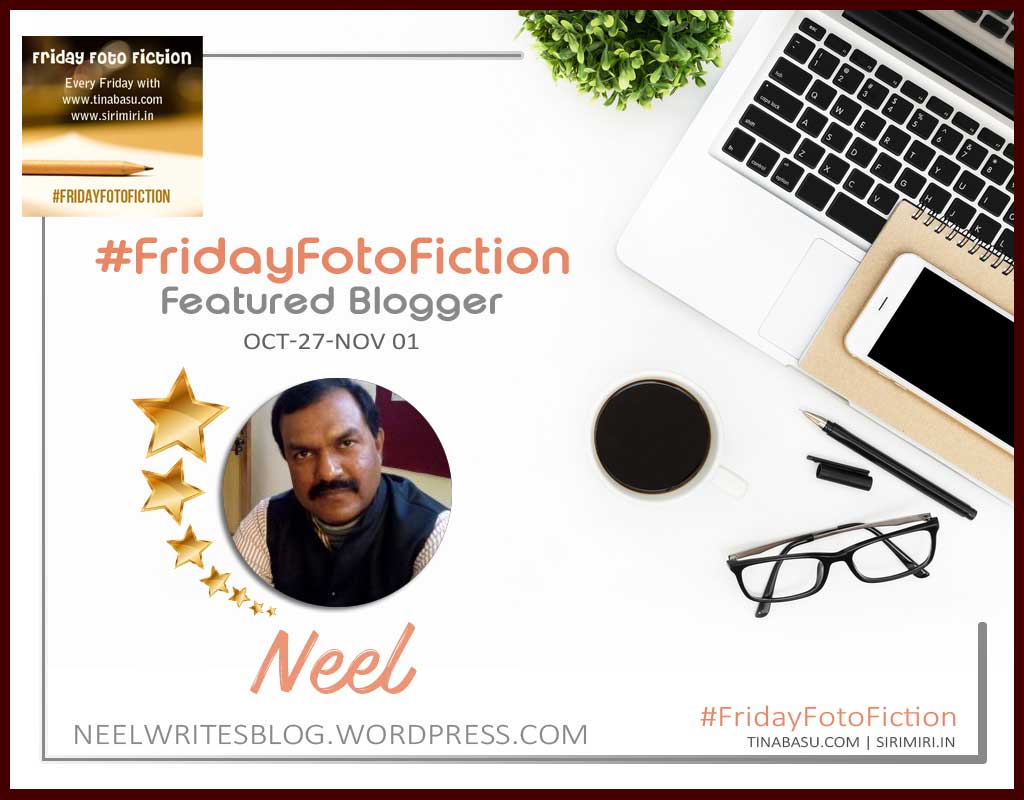 Our second featured blogger for Oct- 27- Nov 1 is Namratha from Namy Says So. Read her featured post A Mystery to Solve Congratulations Namratha.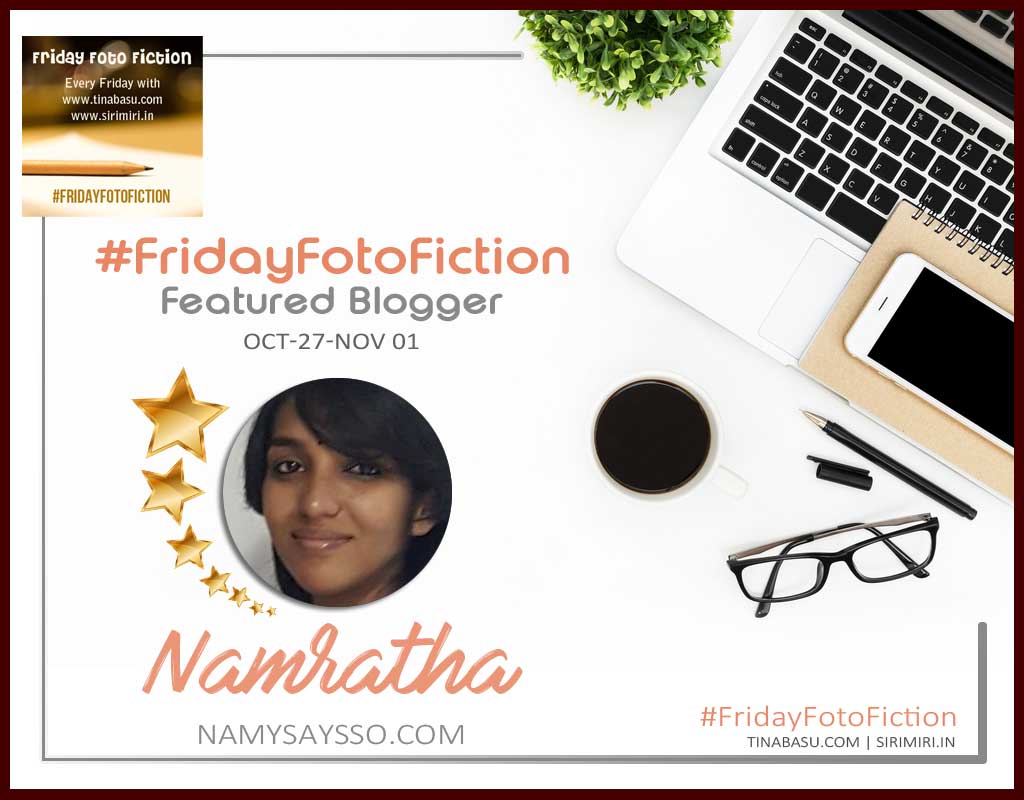 Our third featured blogger for Oct- 27- Nov 1 is Mahak from Baby & Beyond. Read her featured post Heart Prints. Congratulations Mahak.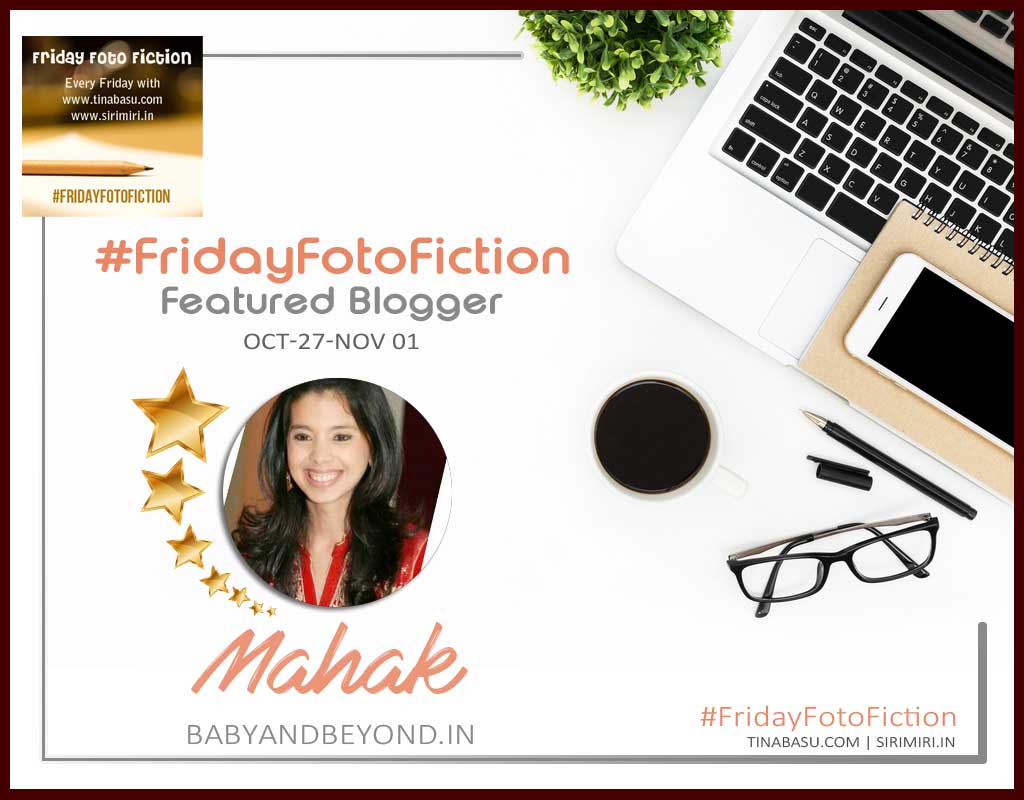 We are expressing Thank You this month and have an exciting contest running the #ThankfulThursday #ThankYouNote Contest. Have a look – 2X Amazon vouchers up for grabs!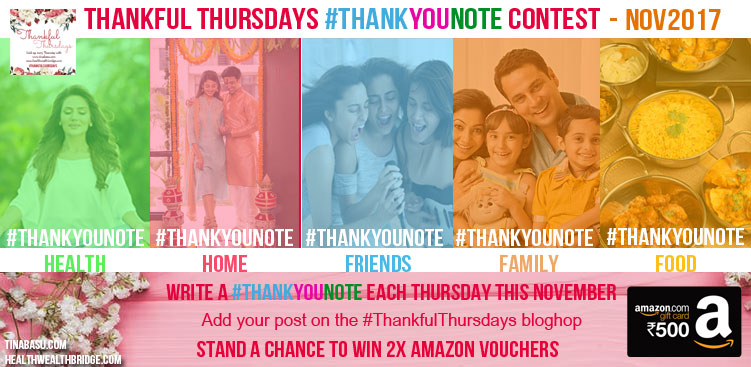 Gayatri has been a very active member o the #FridayFotoFiction Community and we can't thank her enough for all her enthusiasm and wonderful stories. Last week she wrote not one but two posts on the prompt. So Thanks Gayatri. Read her posts – The Promise and The Wall Street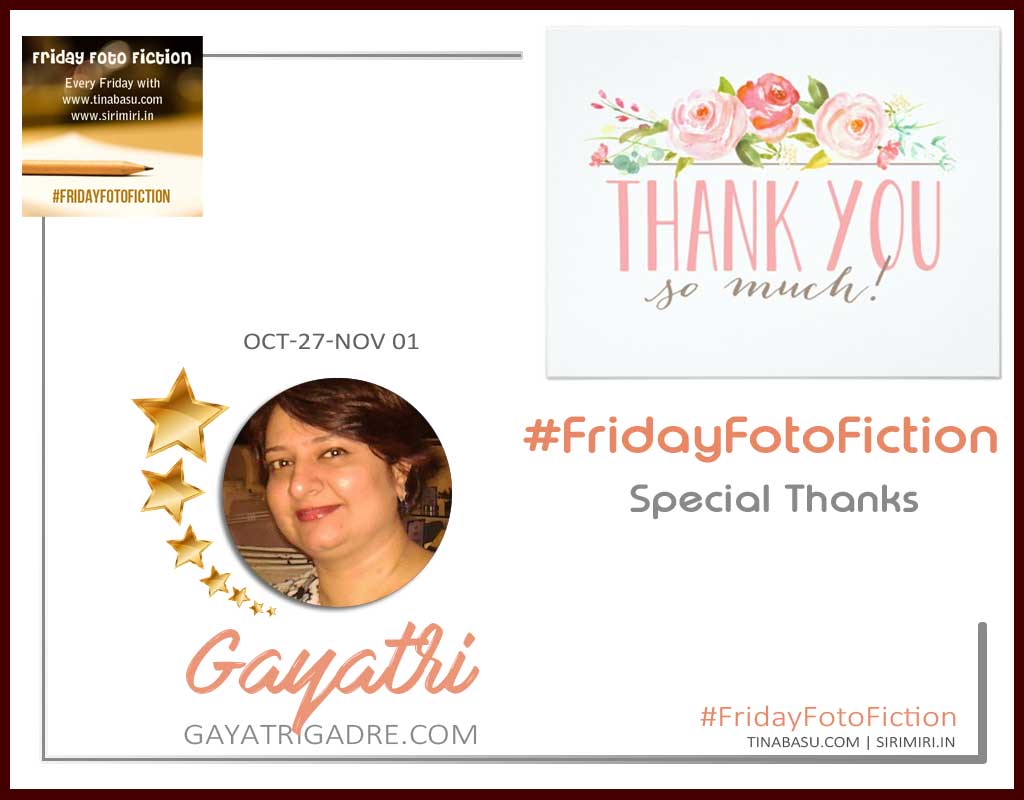 #FridayFotoFiction Monthly Winner October 2017
We told you we are uber cool, and we love writers. End of the month brings happiness and also some Lakshmi! Every month we will pick up a winner who gets Amazon Gift Vouchers! Isn't that cool?
The only rule to be in this list – Must have participated in all the #FridayFotoFIction Flash Fiction Writing challenge on all 4 weeks of the month – i.e. all the photo prompts of the month.
There were many contenders for the monthly winner this time and we had to do a lottery between the likes of Anagha, Akshata, Rashi, Gaurav, Lavanya.
So our #FridayFotoFiction winner for the month of October is Gaurav from iGaurav.
Read all his posts of this month 1. The Deal  2. New Home   3. Happiness 4. The Cost of her Smile
Congratulations Gaurav. Voucher is on it's way.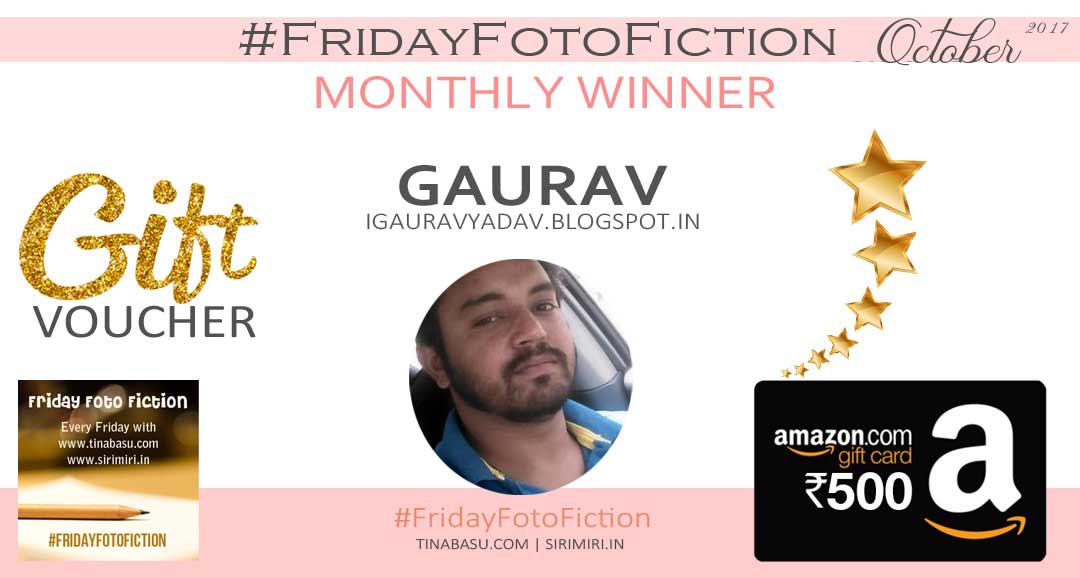 How to participate in #FridayFotoFiction Flash Fiction Writing Challenge
Follow @twinklingtina & @Mayuri6 , your hosts for #FridayFotofiction, on Twitter.
Every Thursday evening Tina and Mayuri will share a Photo Prompt with you on Twitter and on their respective blogs.
Write a 100-150 Word story based on or relevant to the given Photo Prompt.
Use the #FridayFotoFiction badge at the end of your posts.
Read, comment, share on the host and co-hosts posts and at least two more posts linked in the party.
Pro Tip – Networking and commenting are good for your blog's health and ranks.
Use #FridayFotoFiction in your post and share in on social media using the same hashtag.
Every week Tina and Mayuri will pick one featured blogger whose post impressed them the most.
Every month one winner will be picked from the participants. This winner will be picked on the basis of regular participation through the month and will win a cash voucher from Amazon.
Keep your fictions and engagement civil. Adult content/ affiliated links/ derogatory remarks/ hatred towards any religion is not allowed.
Grab the Badge