#FridayFotoFiction is a weekly fiction writing challenge where we give you a photo prompt and ask you to write a 100-150 word flash fiction about it.
Hello, beautiful people, are you having a great October? How was your week? Too much stress, less work, lot of travel? There's always time for #FridayFotoFiction and fiction writing challenge if you are bored of the week already! It's Friday after all. Fiction Writing Challenge always helps. So let's go to prompt right away.
Fiction Writing Challenge – #FridayFotoFiction Oct27-Nov1 Prompt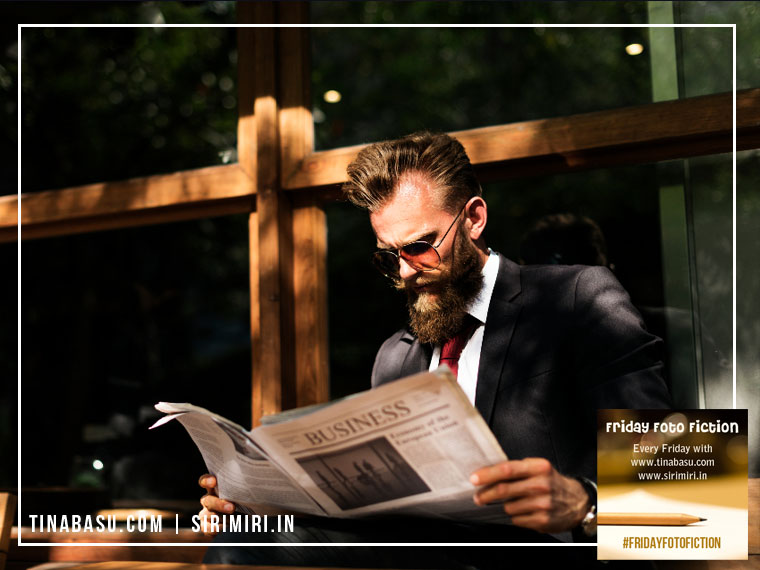 The Buddy – Flash Fiction Writing – #FridayFotoFiction
"Get in the car Bruno…."
Ohh.. the car!
He pulled up his wrist to check the time, the familiar Bulgari has been replaced.
He turned around to have a look.
My buddy for 6 years! Have to say bye now!
Picking up the morning paper from the porch, he sat down on the steps to give a read before leaving.
I had started this company at 23. Success, triumph, wealth, women weren't too hard to get. There's no one who could stand up in my competition. Yet!
Memories of earlier days with Jim flashed by. Jim, his buddy. The friend who reduced him to this state.
His only fault – he had completely trusted Jim.
'Billionaire Joe Salter ousted from his company – his net worth dwindled to zero'- said the headlines of the newspaper.
©Tina Basu
Word Count – 133
#FridayFotoFiction Featured Blogger Oct 20-25
Last week we had 15 wonderful stories in the #FridayFotoFiction Fiction Writing Challenge. We, without a doubt, love reading through all your posts. But we do pick up a featured blogger every week.
There were many lovely takes on the prompt both light hearted and emotional ones. So this week we have two featured bloggers on #FridayFotoFiction
Our first featured blogger for Oct- 20-25 is Lavanya from Lavmuses. She is a Chartered Accountant by profession and a writer by passion, a Bibliophile, and a crazy Wodehouse fan. Read her featured post The Profitable Service.
Congratulations girl.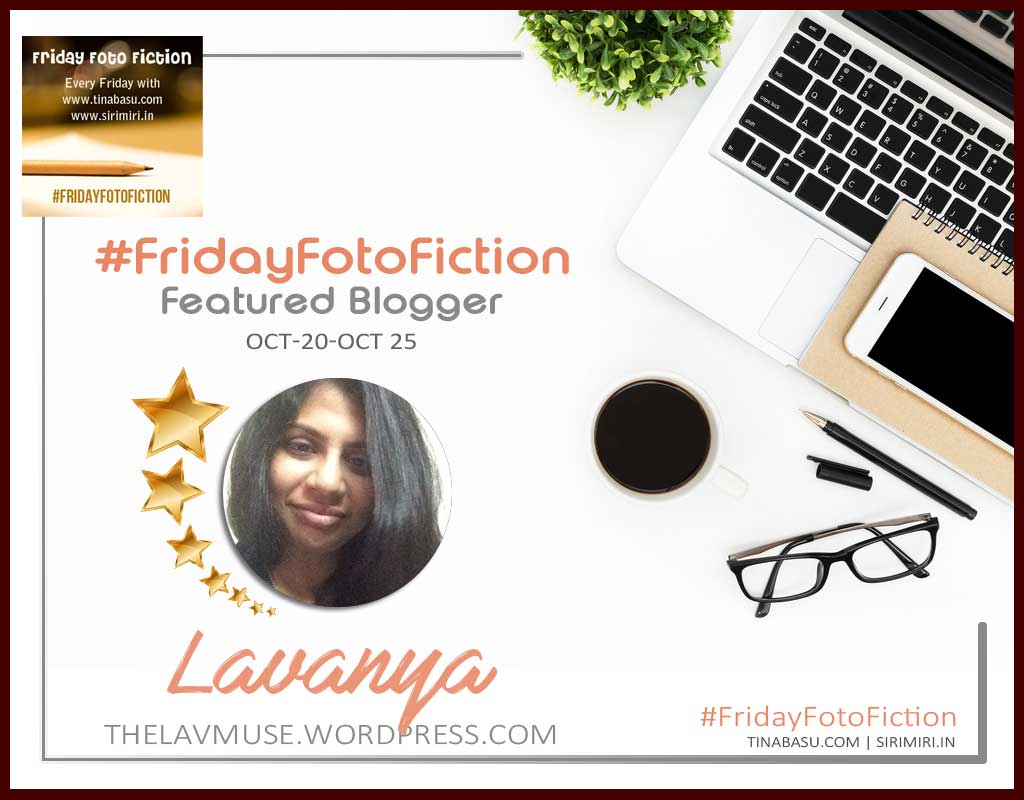 Our second featured blogger is a new entrant, who is here because of our lovely Akshata from Opinionatedmua. His story was lovely with a social message too that touched me. Read his featured story Fire.
Congratulations man.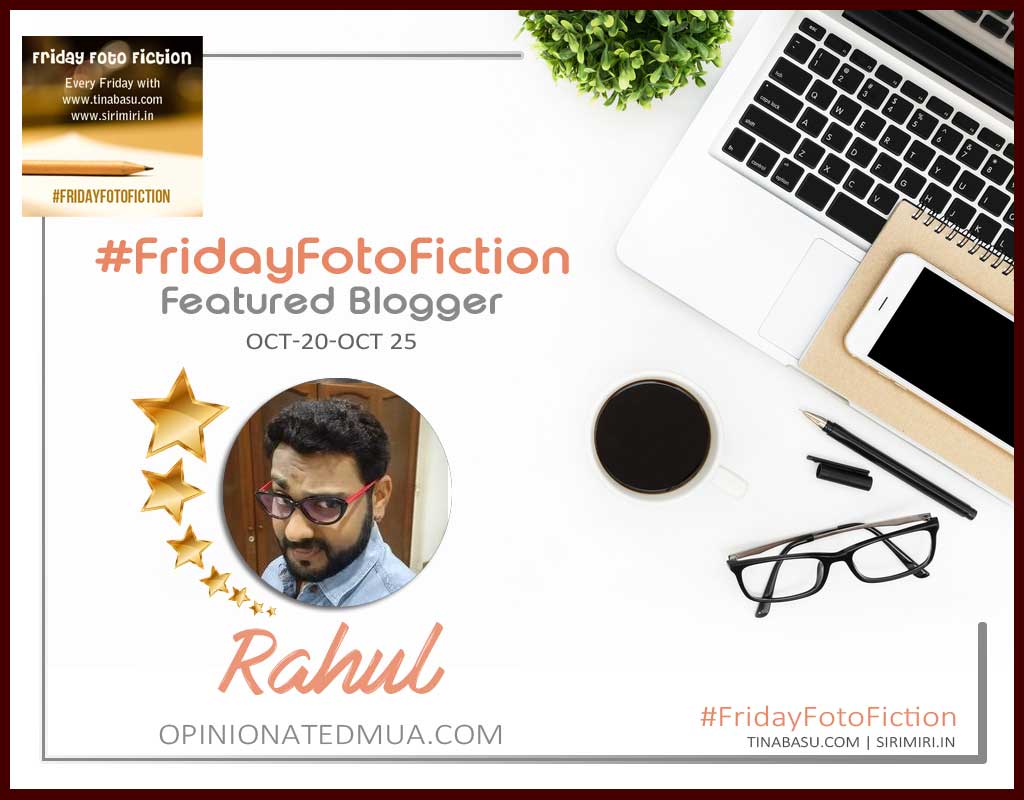 How to participate in #FridayFotoFiction Flash Fiction Writing Challenge
Follow @twinklingtina & @Mayuri6 , your hosts for #FridayFotofiction, on Twitter.
Every Thursday evening Tina and Mayuri will share a Photo Prompt with you on Twitter and on their respective blogs.
Write a 100-150 Word story based on or relevant to the given Photo Prompt.
Use the #FridayFotoFiction badge at the end of your posts.
Read, comment, share on the host and co-hosts posts and at least two more posts linked in the party.
Pro Tip – Networking and commenting are good for your blog's health and ranks.
Use #FridayFotoFiction in your post and share in on social media using the same hashtag.
Every week Tina and Mayuri will pick one featured blogger whose post impressed them the most.
Every month one winner will be picked from the participants. This winner will be picked on the basis of regular participation through the month and will win a cash voucher from Amazon.
Keep your fictions and engagement civil. Adult content/ affiliated links/ derogatory remarks/ hatred towards any religion is not allowed.
Grab the Badge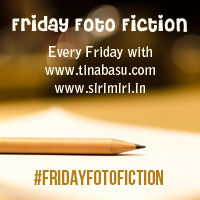 I am taking part in The Write Tribe Problogger October 2017 Blogging Challenge