February is the month of love. What are the things that you can think of when you say the word LOVE. Red, hearts, flowers, gifts, thankfulness, smile, chocolates, poems, poetries. So why not write a love poem today?
I love the entire idea of love, fictionalised romantic stuffs, people wooing each other, love at first sight, love winning at the end. I love the entire feel of a poem about love. I love when a man writes a love poem for her. Poetry is probably one of the best ways to express your love.
Now here is my first Love Poem of this February and I am planning to write some more this month.
The Untold – A poem about Love
Have I told you yet,
How much you mean to me?
It was raining the day we met,
You in the yellow dress and me in a tee.
Have I told you yet?
How your rain soaked face,
Showed me what I had in my fate?
All I wanted was to hold you in an embrace.
Have I told you yet?
My doe-eyed lady,
How my life looks set,
I want, you and me and everything steady.
After several failed attempts,
I am writing about us two.
Your eyes allure me, your smile tempts,
I want to say today, I Love You.
© Tina Basu 2017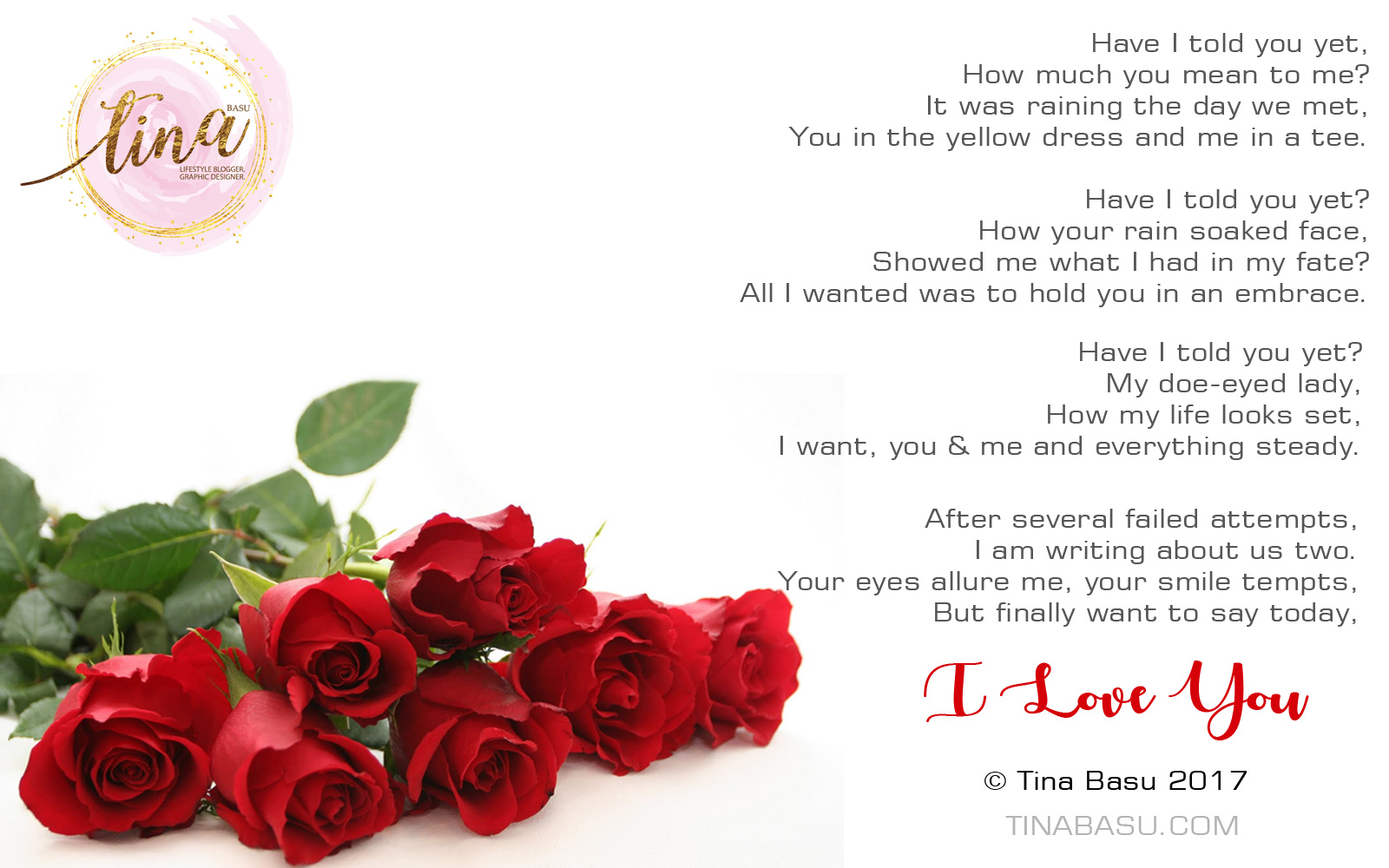 This poem of love is written for BLOGCHATTER prompt of the week LOVE.
#PatronusBuddies Link Up throughout the month of February