Hola friends. Welcome to another week of #FridayFotoFIction though it's not a Friday and we are one day late. But that's okay, our Linky will be open till Tuesday midnight this week so you can write in peace.
Okay, one very important thing before we move on. I have noticed that you are dropping the links in the form but Not Following the Rules of the Linky. Now that is not what I expect. It's a must to read, comment and share the posts by your host and co-host. Read my post on Blog Commenting Etiquette to know more about how to comment and maintain a decorum of the blogging world.
#FridayFotoFiction Week 12 Prompt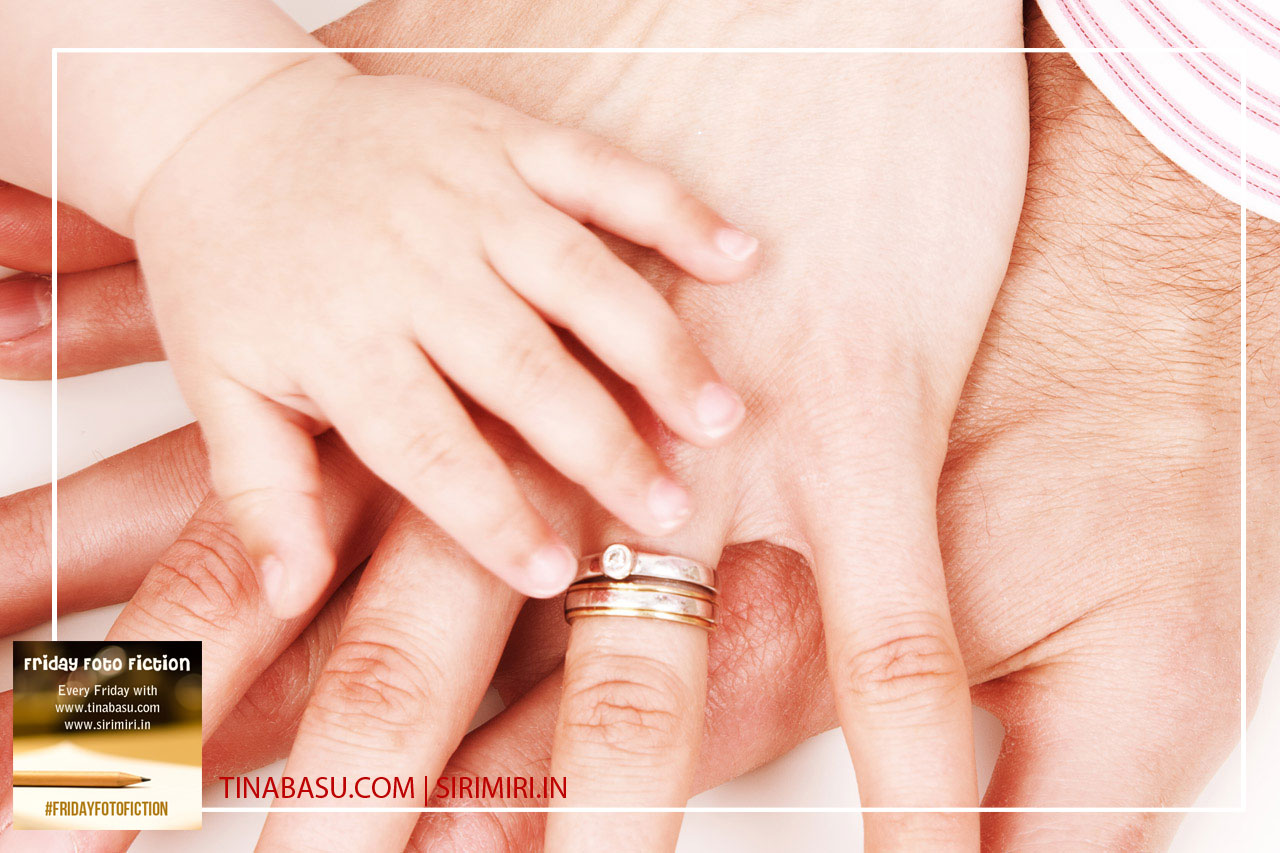 I Will Do It – #FridayFotofiction Week 12
I am a failure in life.
My once thriving business empire is in the verge of extinction.
My personal life has been through the storms.
Bella, my beloved, has been bearing the brunt of my depression for so many years.
But she still has hopes from me.
Bella, has given me the best gift a week back – our little angel.
In spite of all my shortcomings, she decided to have a baby with a disappointment like me.
I promise you my love, I will take back the reins of life again.
I will do it, for you, for our angel.
#FridayFotoFiction Week 11 Winner
We got wonderful entries last week. But the most endearing post, we felt, was by Preethi from Preethi Venugopala – A Writer's Oasis. Her story was beautiful.  Read her winning post here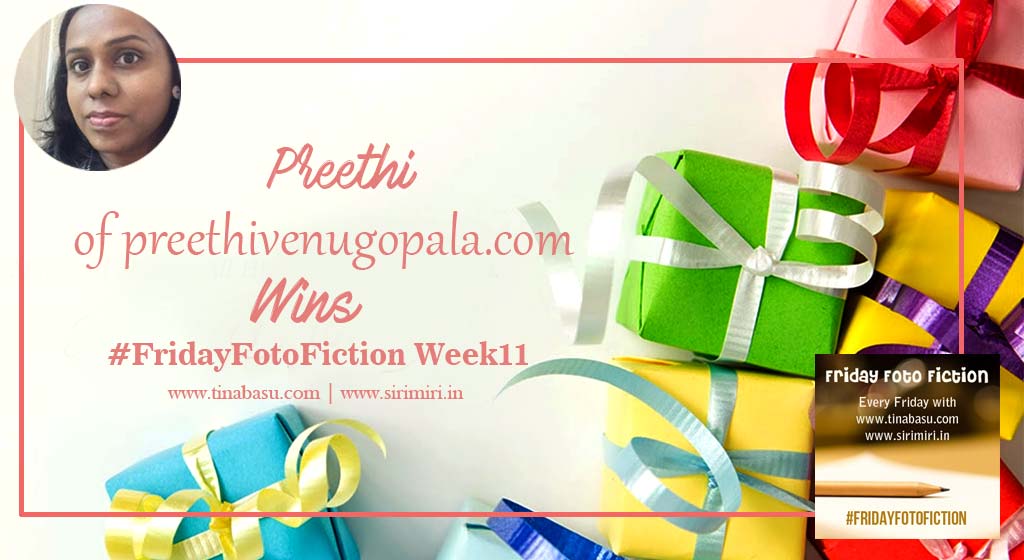 How to participate in #FridayFotoFiction
Every Friday we'll give you a photo prompt
Follow @twinklingtina & @Mayuri6 on twitter and wait for the prompt
Write a 100 Word story on the photo prompt
Use the badge at the end of your posts
Read, comment, share on host and co-hosts posts and at least two more posts linked in the party Pro Tip – Networking and commenting is good for your blog's health and ranks.
Use #FridayFotoFiction in your post and share in social media using the same hashtag.
Every week we will have one featured blogger who is the best reflection of this community spirit
Grab the Badge