New Year's Resolutions are hard to stick to. I happen to lose steam by the time its March (honestly, by end of Jan)! If I can stick to something till June, I'll be more than happy. It's a lot easier to talk about weight loss in January, than following it for the rest of the year. So why not pick some positive New Year Resolution to make this year that I can actually stick to! I am hoping they will keep me happy and going throughout the year!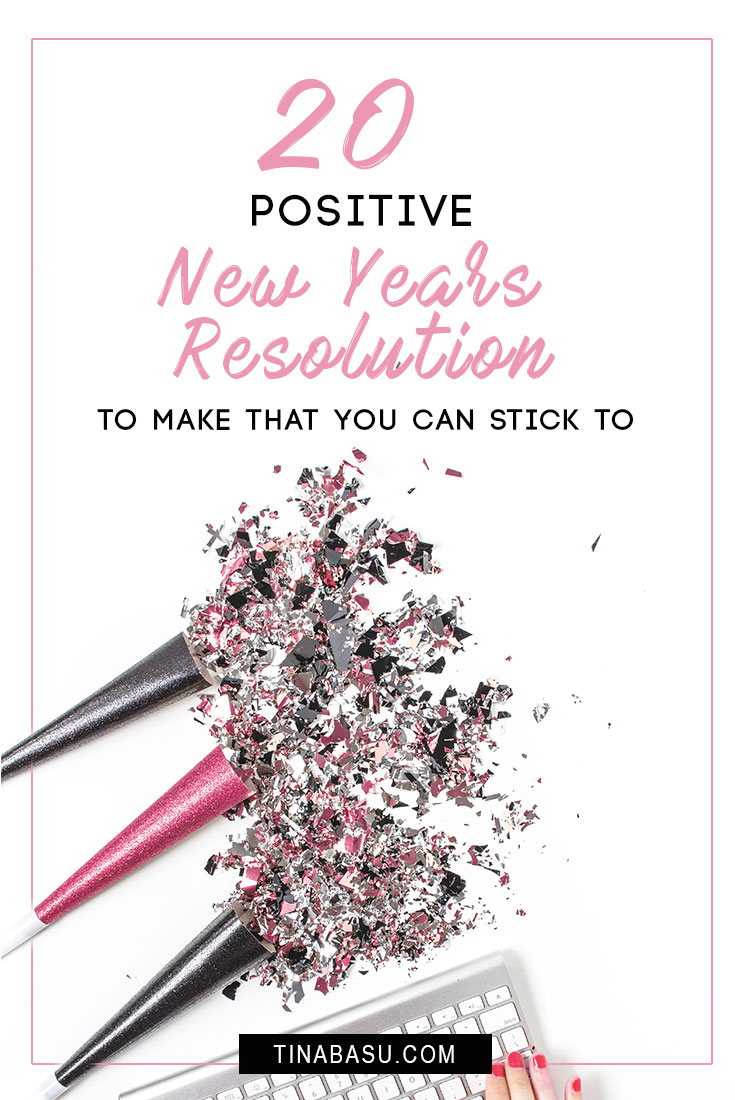 Spend more time on yourself – Self-Care is big on my list this year.
Add gratitude to your routine – I am going to make sure I find a way to thank one person every day (they can be my super market cashier, buggy driver anyone)
Make more time for a new hobby – mastering Zentangle or Mandalay Art is on my radar
Start your days early – Being the morning person is a good thing, you make enough time for work and your self
Don't Miss Fitness – This year I have to visit the gym at least 4 days a week
Spend less time complaining – Instead of complaining work towards finding the solution
Read books. 2018 my reading was extremely poor – blame Netflix for it. This year I plan to read at least 15 books.
Learn something new – I plan to learn a new software and use that professionally –  I like learning new things
Less on Credit. I am putting the credit card inside the drawer – that needs to happen today.
Spend time with family – I try to do that as much as possible. Staying away from parents and in laws means you spend less time with them. I speak to my parents every day. This year I plan to take my mom in law for a trip somewhere.
Learn a new cuisine – experimenting in the kitchen is great, learn about a new cuisine, eat and experiment.
Spend more time in the nature – I like taking the long walks amongst greenery. I am blessed to have a nice campus. This year I am also making my garden prettier
Stay away from politics – Believe me this will be productive, to stay away from politics –  ALL KINDS, including the elections
Write something new every day. You can journal, write a diary, just express yourself. I have to get back to writing fiction – If you didn't know already, I am a published author!
That also reminds me I have to make an effort to redo some of my old writings.
Take up a Photography challenge – there are numerous photography challenges on Instagram, search with hashtags. Practice makes it perfect, there's no short cut, if I want to make my feed and blogs look better I have to keep practicing!
Social Media Cleanse – sometimes social media can be toxic. Sundays I take off from Social Media – no Instagramming, no FBing, no posts, no checking feed.
Let go of toxic relationships – if you have a toxic relationship – family, friends, boyfriend, or anyone – let go of them. No point in being in toxic relationship
DRINK WATER – Instead of several cups of tea, coffee or soda through the day, drink water – plain simple water or infused water is the best thing you can give to your body.
Make yourself happy. People around you will be happy if you are happy and spread that warmth.
That's how I see my 2019. New Year Resolution can be hard to maintain, but these resolutions, hopefully, will be easier to maintain. But the best part is this will keep you happy all year round.
Cheers to a wiser, brighter year!
And hey, Happy New Year from Tina & Bluey!