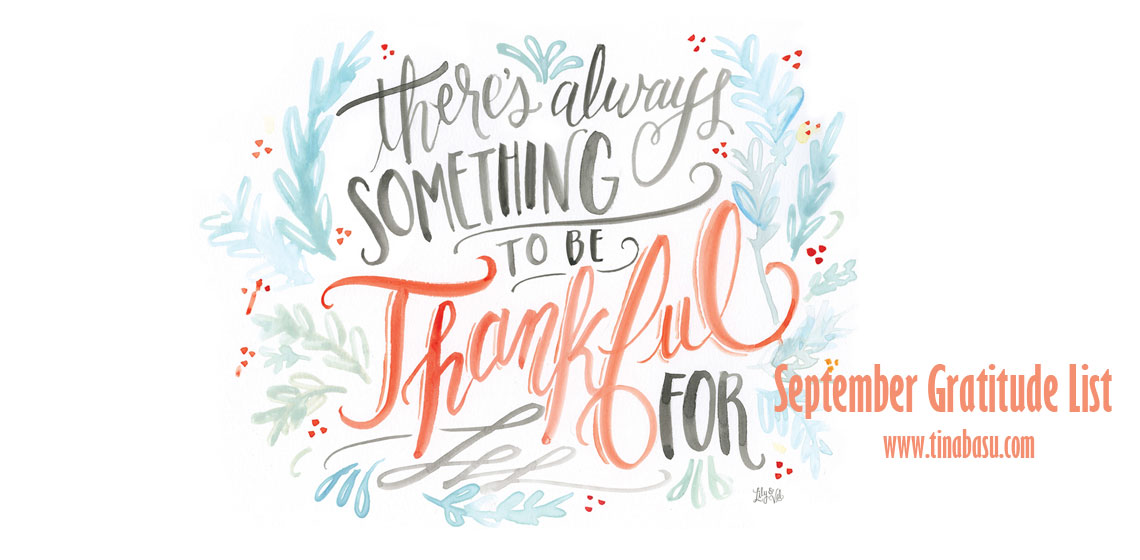 Image Credit – Lily & Val 
September has been specially kind to me. I have experienced so many things last month that in no way can I let it go without a heartfelt gratitude for everyone involved.
Blog Love
I participated in the month long #MyFriendAlexa Campaign by Blogchatter from my food blog Twinkling Tina Cooks to see if I could better my Alexa rank. I went in with some goal in mind – which initially was to increase the rank by few hundreds. But I guess I was being too modest about it. I ended up growing the rank by a good 47%. Here is my report card about the campaign.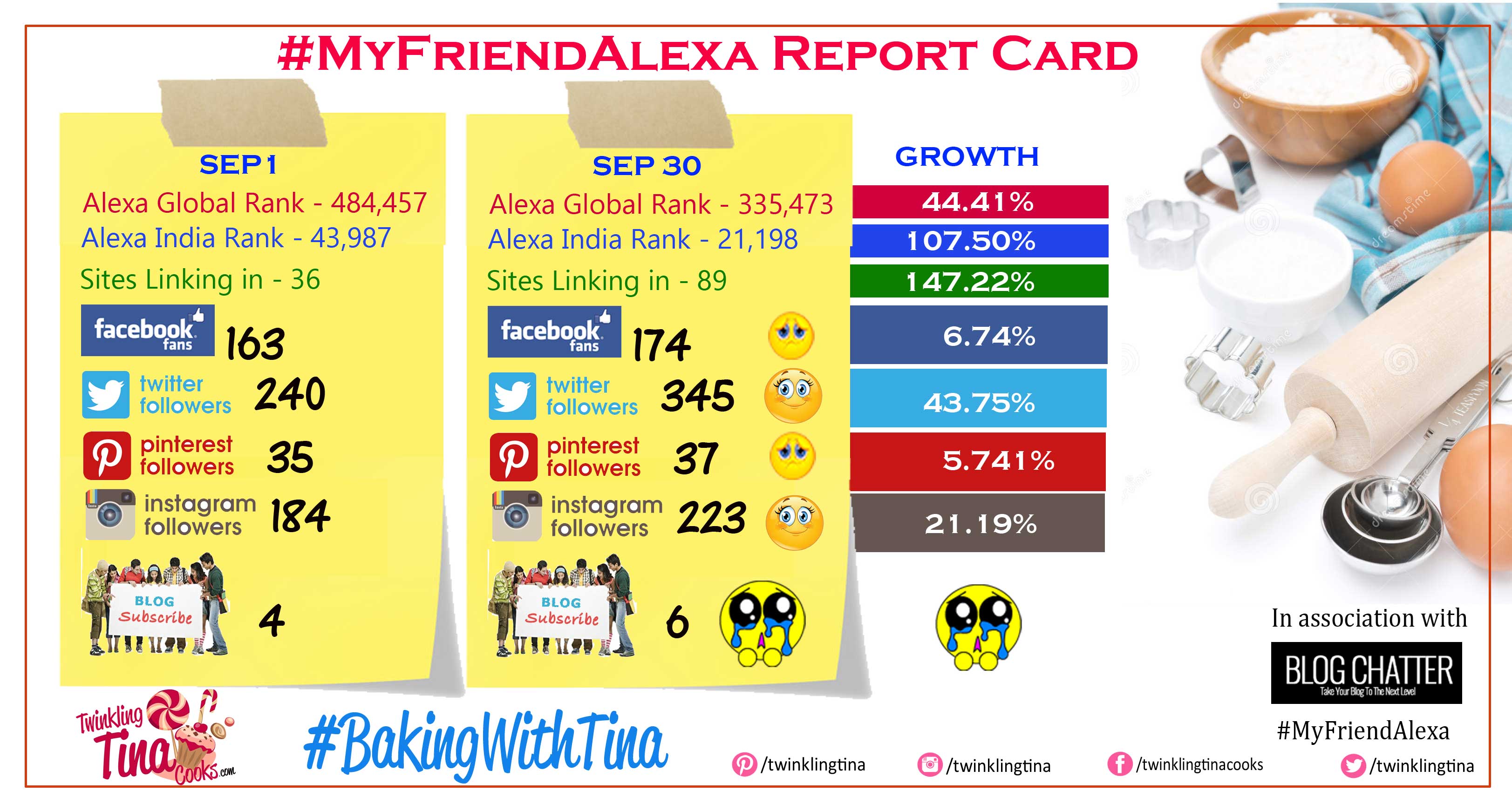 SO THANK YOU @Blogchatter & #MyFriendAlexa
Making New Friends
I made several friends over last month due to this campaign. Some bloggers have been so inspirational that I guess that was the best part of the campaign – I feel much richer with these bunch of friends than the increase in rank! So a big shout out for Amrita Misra, Anindya, Atul, Sam, Saumy, Shalzy, Shalini, Raj, Ruchie, Deepa, Srikanth and there are many more to name.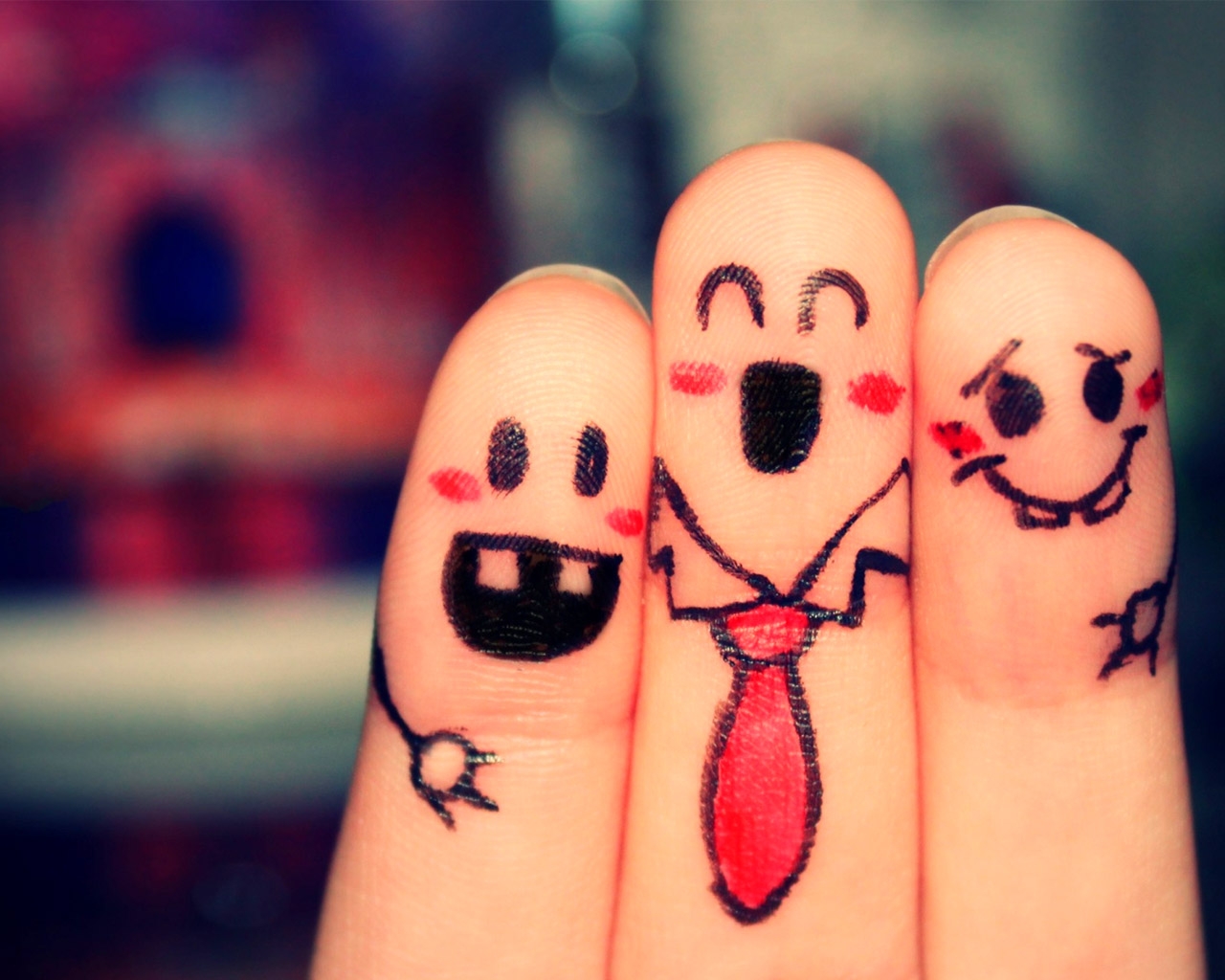 So THANK YOU EVERYONE
Bluey Back to Eating Mode
Teething in kids can be a huge thing. Specially if your kid has started teething late. Bluey's teething started a little late around 11 months and for close to three months he had stopped eating, like really stopped eating any meal. He was just comfortable with milk and some occasional chewing on finger food. This situation can be pretty tough on a mom. He now has 4 full grown baby teeth, and three half sprouted lower ones. There are more popping up here and there, but the most satisfying part of it is- he is back to eating. He is having regular meals and enjoyed all the cakes and puddings that I made in September.
So THANK YOU GOD.
Thank you Indian Army
Terrorism, violence,  extremism, radicalism cannot be the way of life, even if a certain sections of a particular country think that way and want to make terrorism or extremism their way of life. The recent attack on Indian Jawans  in Uri, Kashmir was a terrorist act where 19 soldiers were killed. The soldiers of Indian Special forces carried out a surgical strike in areas of Pakistan Occupied Kashmir to eliminate several terrorists and their launch pads. It's for the Indian Army's bravery, gallantry and valor that we sleep in peace at our homes. They sacrifice their sleep, their families, and their lives for us. And recent insensitive remarks by so called on screen heroes have saddened me. You have a Fawad Khan, who got all the popularity and fame in India, who goes back to Pakistan and thrashes India. And you have a Salman Khan defending people like Fawad Khan! Like seriously?? I have to do a separate post on this, I am so pissed with it.
So Indian Army and soldiers Big Thank you to you for keeping us safe and eliminating these nuisance!
Well that was September for me. How about you? How was your September? Let me know below.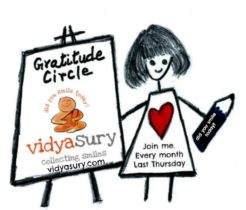 Joining the Gratitude Circle Hosted by vidyasury.com
Okay now this is not the end.
September was awesome, I have planned to make October even better, It's festival time, it's that time of the year when a Bengali can't keep calm. Yes it's Durga Puja time. Entire October I'll be sharing Authentic Bengali Recipes in my food blog Twinkling Tina Cooks. And it's going to be 31 days of Writing in here. So enjoy people. Happy October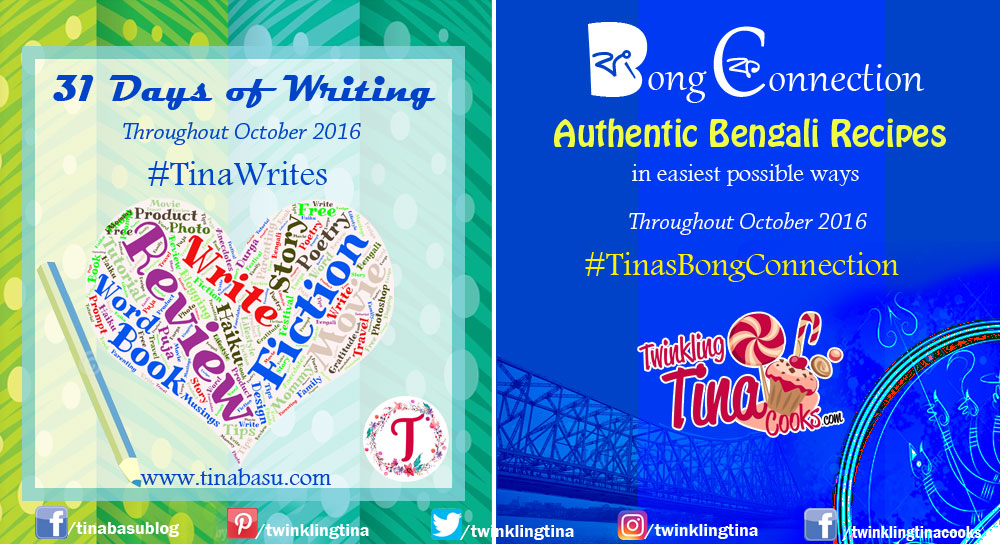 I am taking part in the Ultimate Blogging Challenge, 31 Days of Marathon Blogging with Daily Chatter. Follow me on Twitter & Instagram to stay updated with #TinaWrites and #TinasBongConnection