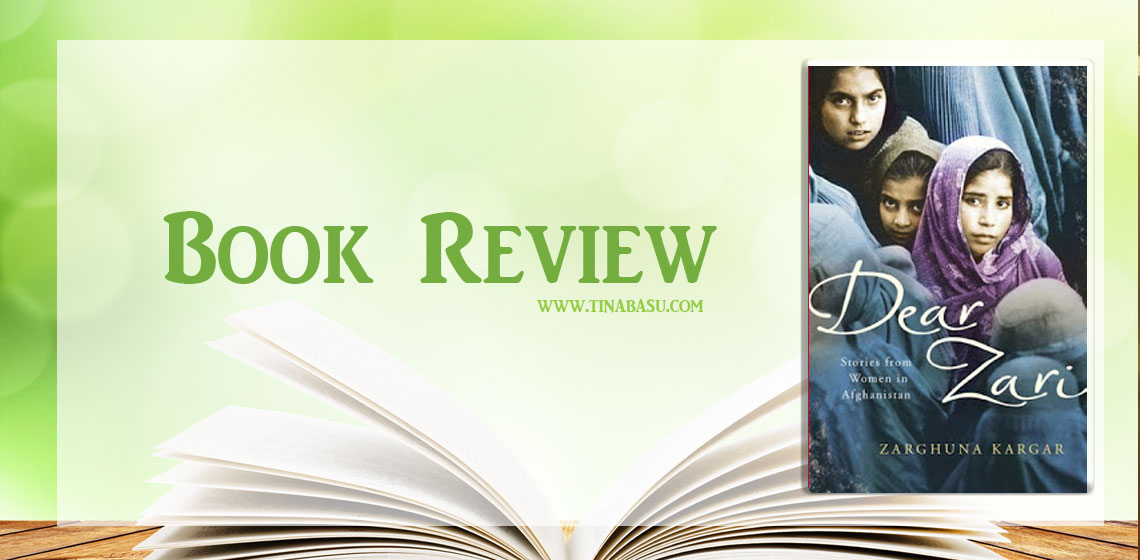 There are stories that make you feel happy and take you to a different zone and then there are stories that move you. Stories of real women, stories of their hardship, stories of how they live lives under repression yet all they want is to live. Dear Zari: The Secret Lives of the Women of Afghanistan, by Zarghuna Kargar is one such book that had moved me and compelled to think – why? Why do women have to undergo all this? It also made me feel thankful that I am in a free country and I have the liberty to be free.
I had read this book long time back, somewhere in 2012 and wanted to do a review then. But I have no idea why I had not done it till date. Not many are aware of the lives of general people specially women of Afghanistan.
Dear Zari is a part memoire where the author Zarghuna Kargar narrates her childhood and life as a Pashtun woman and her journey to becoming a radio presenter in UK. Her family fled to Pakistan to escape from the radical Taliban regime and then sought asylum in Britain. That's where she got trained by BBC radio and produced and hosted a show called Afghan Women's Hour which was aired in the UK and Afghanistan between 2005 and 2010. It was broadcasted in Dari and Pashtu, the native languages of Afghanistan. This was the show where many Afghan women dared to call and narrate about their lives, their hardships and how it's almost a sin to be born a female in that land.
The book is also part anthology intertwined with the memoires of the author's life. It has heart breaking tales of women who had called in the radio show. From being sold off to settle a family dispute to being subjected to extreme domestic abuse – life of women in the Afghan society is not easy.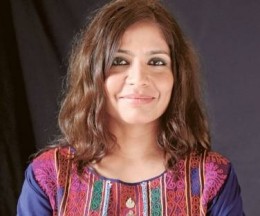 Zarghuna, narrates first-hand experience of the perils of living in such a society which gave more importance to honor of a family, valued a male more than a girl. She shares intimate details of her wedding night, to explain how deep rooted cultural pressures and taboos are.
God, please make sure I bleed; that's the only wish I have. I don't want money or a big house to live in – I just want this blood.
This was her only prayer on her wedding night. According to Afghan culture a white handkerchief is placed below the bride on her wedding night so that her bleeding can be kept as a 'record'. It's the proof of her virginity.
There are tales of little girls being given away to much older men to settle family dispute. And these in-laws find it as the right excuse for inhuman behavior and torture on such little girls.
Many Afghan women are carpet weavers who weave at home, since they are not allowed to go outside. Samira's story narrates the shocking reality of how their babies are sedated with opium to allow the women to concentrate on their work.
How I felt after reading the book?
It is an emotionally draining book. Each of the thirteen stories about these hapless women oppressed under the regressive patriarchal and radical culture makes you feel sad and makes you feel the pain that they undergo each day. Their lives are that of prisoners – prisoners of society.
All I want to ask is why? Is it so bad to be a girl? Why can't a girl live in that society? Why is it that she has to undergo such pain even in 2010-2012? I cannot even imagine what life would have been under the Taliban.
Not many stories can connect with me at that level.
My Rating
I will give it a big 5 out of 5. It's a must read for me.
Book Details
Book Name – Dear Zari: The Secret Lives of the Women of Afghanistan
Author – Zarghuna Kargar
Paperback: 288 pages
Publisher: RHUK (3 May 2012)
Genre: Non Fiction
Language: English
ISBN-10: 0099542188
ISBN-13: 978-0099542186
It is also available on Kindle.
I am taking part in the Ultimate Blogging Challenge, 31 Days of Marathon Blogging with Daily Chatter. Follow me on Twitter & Instagram to stay updated with #TinaWrites and #TinasBongConnection