Mother Sparsh, India's Wipes Brand, has launched premium 99% Water based Baby Wipes in Medical Grade Cloth. #UnscentedWaterWipes #SensitiveWipes

A mother's diaper bag is never complete without baby wipes. Mine is a three-year-old yet I find it impossible to go anywhere without the baby wipes. But which baby wipes can you use safely without having to worry about skin rashes or allergies? My baby has a sensitive skin and I tend to avoid anything that has sulphates or fragrance. Artificial fragrance often irritates the skin. So when I got to know about the new launch of premium baby wipes – Mother Sparsh 99% Water Wipes which is made of medical grade cloth – I had to give it a try. And here's what my observations are about the Mother Sparsh 99% Water Wipes.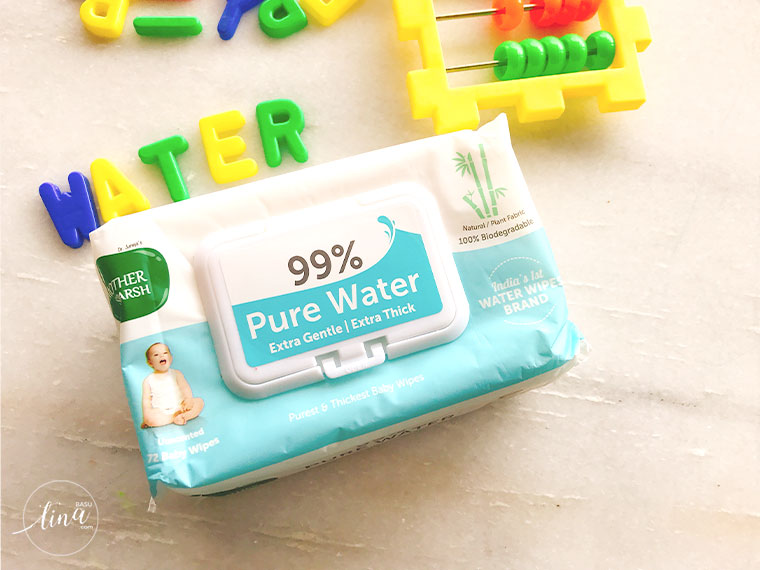 Is the Mother Sparsh 99% Water Wipes something new?
If you have been following me on social media, you must be knowing I am quite a big fan of Mother Sparsh baby wipes. I have used their 98% Water Wipes earlier and it was pretty good. But the new launch of Mother Sparsh 99% Water Wipes is a premium range of baby wipes which is specially formulated for extra sensitive skin of newborns.
While the 98% Water Wipes are great for everyday use, this new launch of premium wipes is made for neonatal care and extra sensitive skin.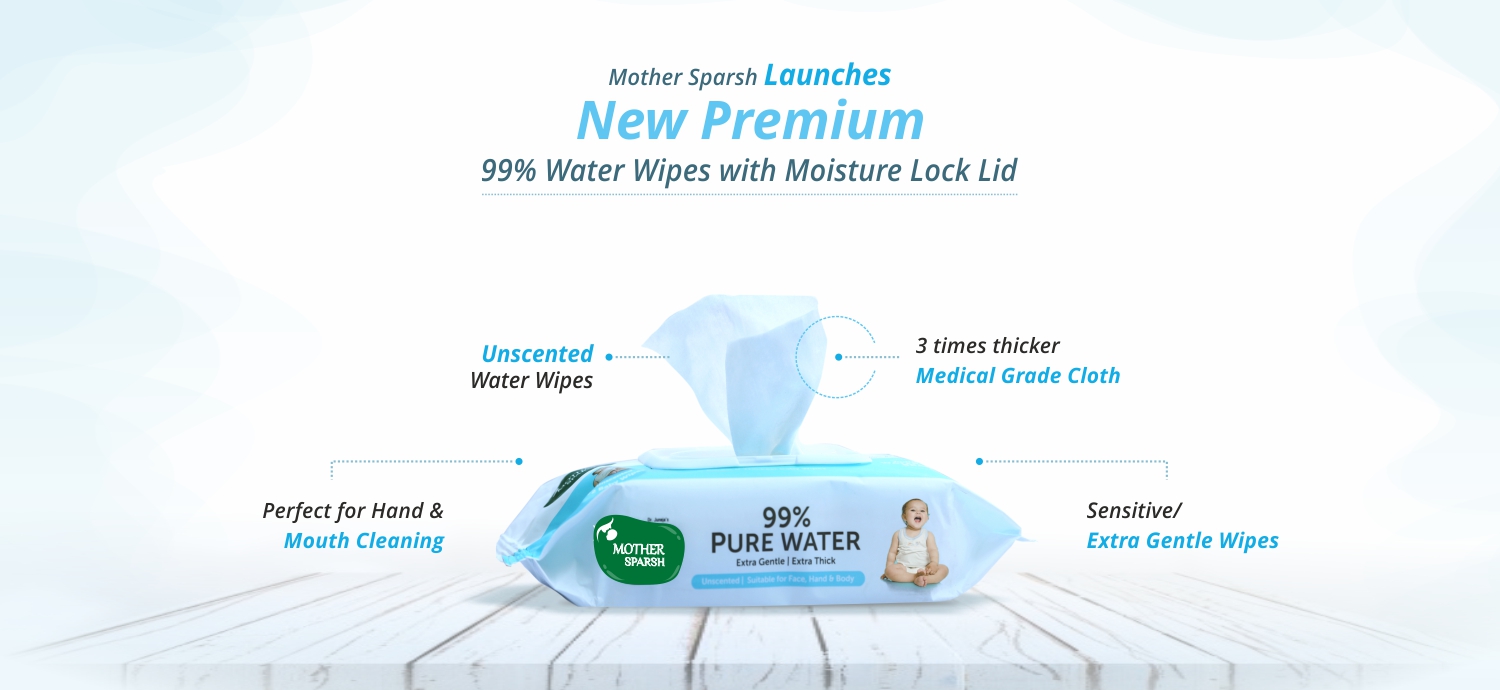 What's special about Mother Sparsh 99% Water Wipes? #UnscentedWaterWipes
Artificial fragrance can irritate skin – specially the extra sensitive skin of newborns. The new Mother Sparsh 99% Water Wipes are completely unscented and derived from plant fabric. These wipes contain 99% pure water that are free from parabens, alcohol, sulphates, fragrances and any other chemicals which make them safest wipes for neonatal care.

Medical Grade Cloth? What is that?
While using this baby wipe I found the fabric is thicker than the usual wipes in market. That's when I checked the labels. These baby wipes are made from a fabric that is all natural and derived from plant pulp. They are three times thicker than the ordinary wipes. The cottony cloth fabric is natural and soft making it non-reactive and non-allergic.
It turns out these baby wipes are not only good for your baby's skin but for the earth too. The plant fabric is 100% biodegradable. Little less stress on your carbon footprint.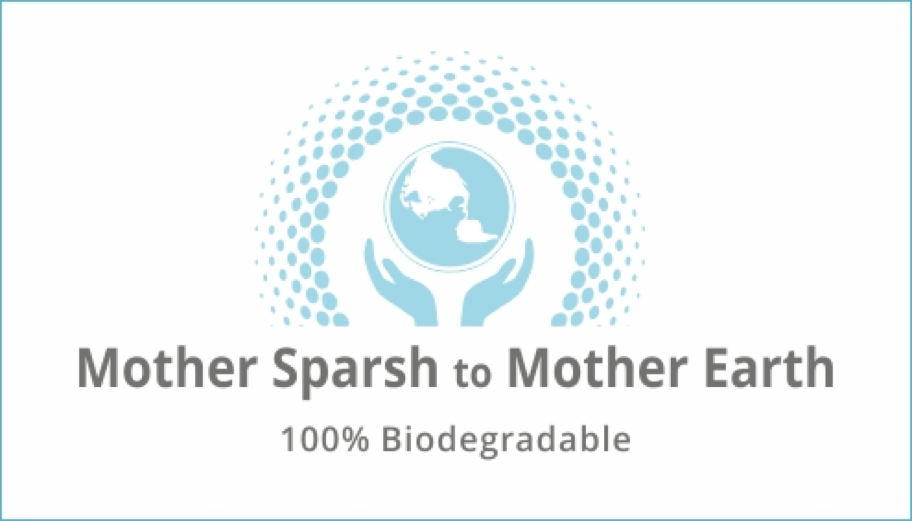 Who can use the Mother Sparsh 99% Water Wipes?
These unscented sensitive wipes are hypoallergenic, dermatologically tested and are safe for usage on delicate skin. You can use these 99% Water Wipes even on newborns for
During diaper change
Cleaning face and neck after feeds
After getting back from walks and strolls
Post exposure to dirt

Comes with Moisture Lock Lid
My son is three and capable of washing his hands by himself. But my handbag always contains a pack of baby wipes whenever I am going out. This water wipe pack comes with a reseal able sticker and a protective plastic lid that helps to lock the freshness and moisture of wipes for longer. The lid makes it easy to carry this pack of wipes in your bag.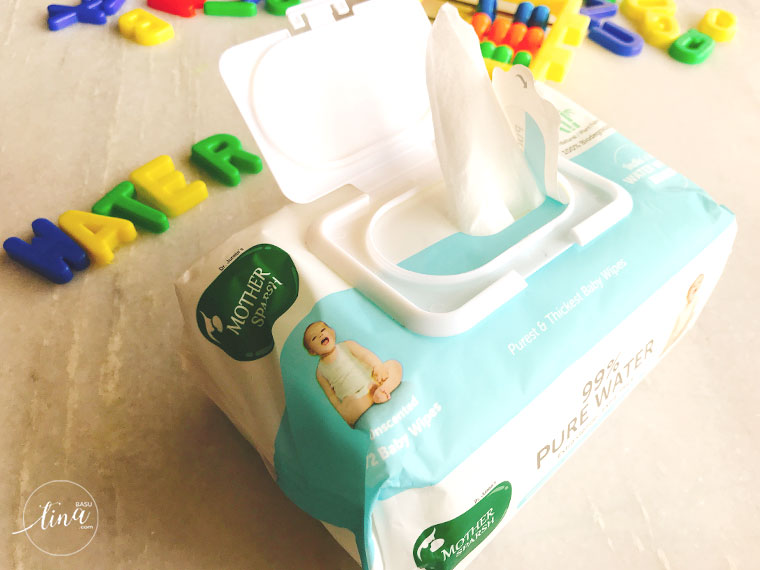 My tiny human can take it out and lock back himself – such a relief that the wipes wont dry out!
Mother Sparsh 99% Water Wipes are available at 299/- for 72 wipes.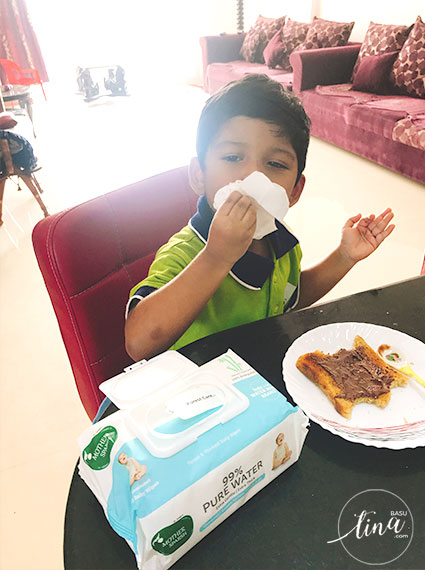 What is the difference between Mother Sparsh 98% water wipes and Mother Sparsh premium water wipes?
Features Comparisons
Mother Sparsh 98% water wipes

( Scented)

Mother Sparsh 99% water wipes

( Unscented )

Fragrance
YES (Scented/fragrance wipes)
NO (Unscented)
Skin Type
Normal Skin
Sensitive skin/Extra gentle
Fabric
Plant derived/Natural fabric
Plant derived +

3- times thicker + Medical-Grade fabric

Plastic Lid
Not available (Resalable Sticker)
Yes (Moisture lock plastic lid)
Biodegradable/Eco-Friendly
YES
YES
 

Price

188/-

(80 Pcs baby wipes)

299/-

(72 Pcs baby wipes)
---
This post has been sponsored by Mother Sparsh but the views are completely personal.