2018 was a year for travel. There were many places I travelled to in 2018 – some for the first time and some for the second or third time. But the funny part is, apart from some Instagram shares, I didn't write a single thing on them! Why? Don't ask. Even I don't know why I travelled yet I didn't end up writing a single post! I guess it's time I do some travel posts which I have been postponing for God-knows-how-long. But first which are the places I travelled to in 2018?
Places I Travelled to in 2018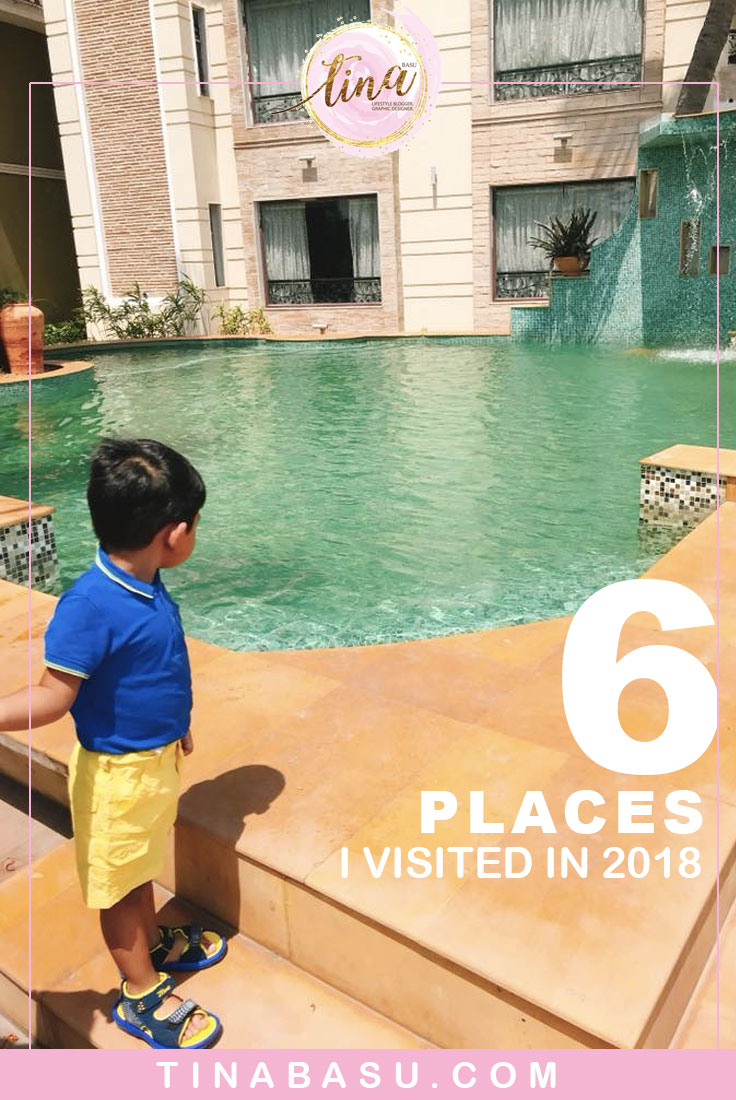 #1 Bhuvneshwar, Odhisa,  in January 2018
We made a weekend trip to Bhuvneshwar, the capital city of Odhisa to meet our extended family. This city of temples was laid back and beautiful. This is also where we met (now Late) Sheroo and found how fond of dogs my son is!
#2 Thailand, in April 2018
It was summer holidays and why not travel somewhere nearby with the little one and my parents. This was Bluey's first international travel and we got his passport done quickly. I wasn't quite sure how he will take to a busy travelling schedule so we kept it relaxed. This was my second time in my favorite shopping destination Bangkok! But, to be honest, my last time around in BKK for shopping was better than this time. We chose to stay in Pratunam area as it is close to all the great shopping destinations in Bangkok, but somehow I wasn't too excited about what I saw. Last time I checked Hong Kong had better collections!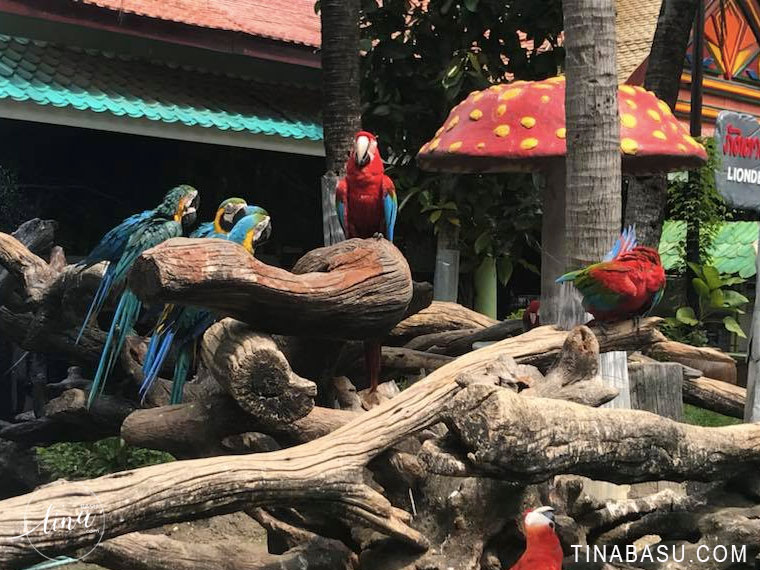 We also spent a few days at Pattaya living just next to the beach. And again, I wasn't too happy with how Pattaya has become so congested and beaches are so crowded and unkempt!
#3 Day trip to Diamond Harbour, West Bengal in May 2018
Diamond Harbour is a small township in the south of West Bengal. It is located at a point where the Ganges turns south to meet the Bay of Bengal. This is a popular road trip people take from Kolkata as it is just around a 50 kilometre drive. This is a popular picnic spot around the city in the winters and May isn't actually a great time for outdoor visits in Kolkata because its hot humid and sultry. We went for a day trip to a resort Punyalakshmi, and it was beautiful.
#4 Goa, in October 2018
Believe it or not, this was the first time I travelled to Goa after many failed plans! This was a full family trip where the ever absent husband decided to join in. More than the pristine beaches we ended up enjoying our crabs and lobsters 0 what else do you expect from a Bengali family!
I'm still missing the lazy life and laying in the cabanas for long hours. I have to visit Goa again – just to laze around and gorge on lobsters.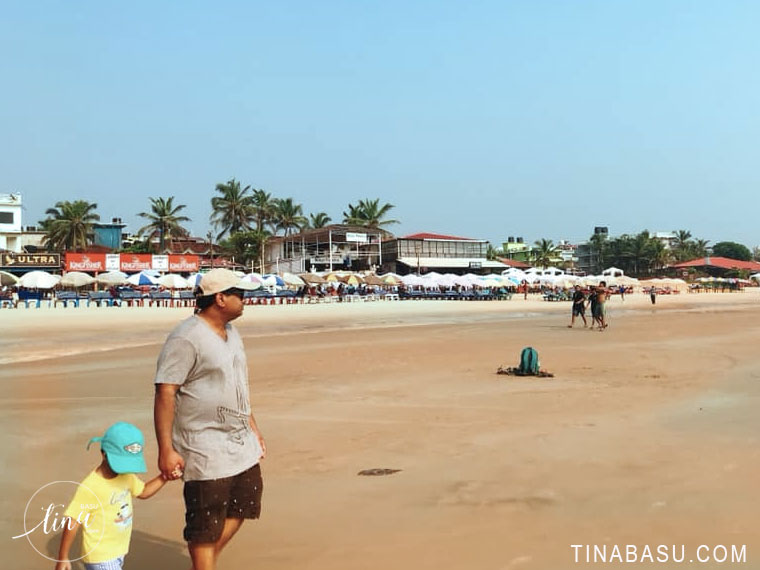 #5 Coonoor, in November 2018
Coonoor is a hill station in Tamil Nadu and has some amazing views. This was my second visit and we decided to stay within a tea estate yet again. Waking up to green rolling hills has its own benefits. You can't miss those moments when you want to ditch the city life!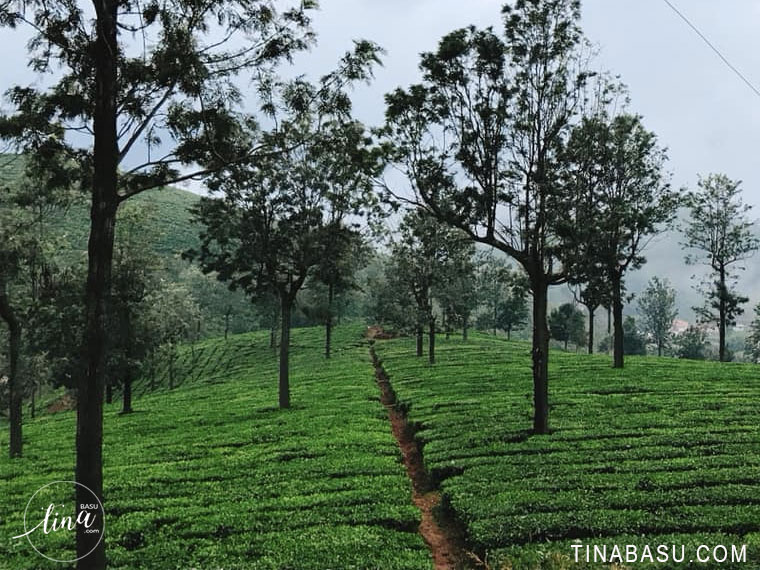 #6 Ooty, in November 2018
Queen of hills Ooty is the most famous hill station in South India. This was my third visit to Ooty and I still love it and might go back again. Last two times I hated travelling through the roads that have never ending hair pin bends – I feel sick to the core in hilly roads. This time around, our driver mentioned that road is closed we escaped the torture of hair pin bends. Both me and Bluey slept through our drive till we entered Kabini forest area! Yes that was a loooong nap!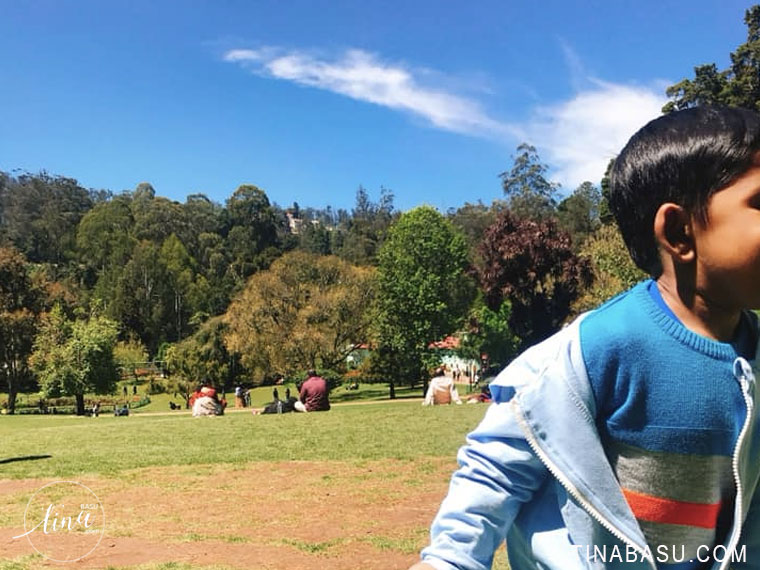 Ahh, that's a lot of travel for the year. And I am not even mentioning the annual winter trip to Kolkata in December. I am still wondering, as I write this post, what happened to all the post ideas I had while travelling! 2018 must have been a lazy year because I did some major MIA. Now that I have figured that out – I'll do more posts on the places I travelled to in 2018. So keep reading – some interesting posts are lined up.