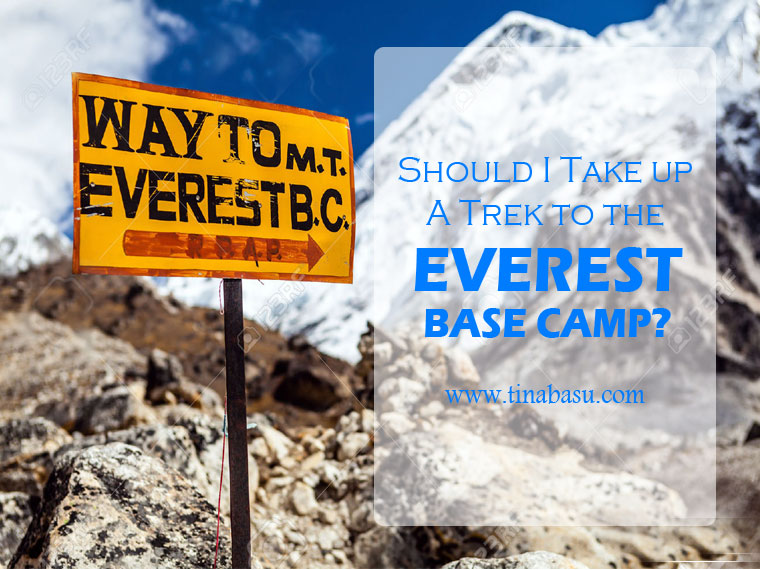 Are you a beach person or a hill person? I am definitely a hill person. I love everything from little cozy hill stations to snow-caped rugged mountains. Isn't everything very serene and laid back about hills and mountains.
The book, I just finished was so much about the Himalays and it makes me feel like taking a trip to the majestic Himalayas, to find my calling may be. But I have been getting an urge to get to know the mountains from a closer quarter.
My last trip to Nepal (long back) we had a pretty laid back tour, visiting temples, gazing at peaks, some shopping. Now I don't know how the tourism situation is in Nepal after the aftermath of earthquakes, but I still want to visit again and make it a trip of a lifetime.
A trip to the Everest Base Camp has been a long time wish. I know I don't have it in me to climb the Everest peak, but a visit to the base camp will be an experience in itself. More than the excitement of trekking and altitude – it will be an opportunity to know the local culture, their traditions.
Someone suggested me this travel site called Mojhi.com which has some great itinerary for Everest Base Camp treks. While surfing through the details I came across some  Everest Base Camp Treks which looks promising. The 13 day Trek is said to be the one with a moderate difficulty level.
Apart from Mt. Everest, one can get to see other peaks too like Mt. Lhotse (8516m.), Mt. Makalu (8462m.), Mt. Nuptse (7861m.), Mt Cho Oyu (8201m.). White in it most was one gets to see the Sherpa cultures and traditions closely and live amongst them.
This classic trek starts at Jiri (1905m) which one has to reach from Kathmandu. The walk is through the banks of Dudh Koshi River reaching up to its foundation The Gokyo Lake.
Here is how the itinerary looks like.

So what do you think about a trek to the Everest Base camp people? Do you think I should take it up and get richer – in experience and get some wisdom? Aren't these adventures the best way to learn?
Would you be brave enough to travel in this kind of a rugged terrain just to get the high of setting off for the unknown? Let me know your thoughts about this.
I am taking part in the Ultimate Blogging Challenge, 31 Days of Marathon Blogging with Daily Chatter. Follow me on Twitter & Instagram to stay updated with #TinaWrites and #TinasBongConnection