Today no fiction – when you have so many things happening to yourself in a single day you really don't need fiction to amuse you… well I am not amused I am rather frustrated. And what better than a post to take out frustration!!!
So I was supposed to travel to Pune early morning for some work and had to catch a flight at 5:50 in the morning. Now those of you who are aware of Bangalore and its oh-so-famous airport you can understand what a pain it is to catch early morning flights. And for those who don't know here's some fact – the airport is 45 kms away from the city in some god forsaken place.
Anyways, when you have to travel you have to travel – even if that means waking up and getting ready at 3 in the night with the background music of barking street dogs and hooting owls. I actually noticed that last night – yeah night or early morning whatever!
I reached the airport at 4:55 and it took me another five minutes to traverse the 10 meter long queue to enter the departure lounge. And then comes the best part – the airline tells me – "you are late madam we have closed counters".
How on earth can someone be late when that person reports 50 minutes before departure time!! The people at the counter and their manager waste crucial five more minutes in telling passengers – who like me went 1 hour before and not two or three hours prior – that they are very strict with their timeline.
Now technically, they are supposed to close down counters 45 minutes prior but somehow today they were in mood for closing down early – I guess. And guess what – I was not allowed to board the flight. They didn't even bother to try and wasted all time in asking us "what do you think we'll keep taking passengers even if they are late!" Dude when you have 50 minutes in hand it's not late. I pray they get better sense.
All my earnest requests of allowing me who was travelling only with hand luggage fell on deaf ears. And I don't know why I had to take this airline who doesn't even have a system of web check in kiosk!!! That in today's time is a joke!
"All I can do for you mam is to accommodate you in the next flight, nothing is in our hands"
And when is the next flight – at 4:30 in the evening!!!!!!!!!!! That's like a blow under the belt. A 12 hr wait at the airport is not something that I was looking for. And they didn't care or bother how much of inconvenience it caused to me and other passengers who were at this arrogant and rigid treatment. I know my part so I can tell you – I had to extend my stay, change meeting schedules, change hotel booking, change cab bookings and also change my return flight bookings – all because these people didn't allow me to board!
So I go back home, do all rescheduling then come back for the evening flight. I report 3 hours prior to departure this time and figure out no one is present the counter to give a boarding pass and they don't even have a system of web check in. Am I not supposed to be frustrated??? But what was the final nail on the coffin – this evening flight got delayed!!! And they didn't bother to announce. The airline felt when you are not boarding at 4 then automatically you know you are delayed – why bother announcing!!!
So you just got an idea how good this Wednesday has been for me. I am just happy that I reached Pune and probably can think of work tomorrow onwards. At least god has been kind with the weather here in the city – pretty awesome – the only good thing in the entire day!!!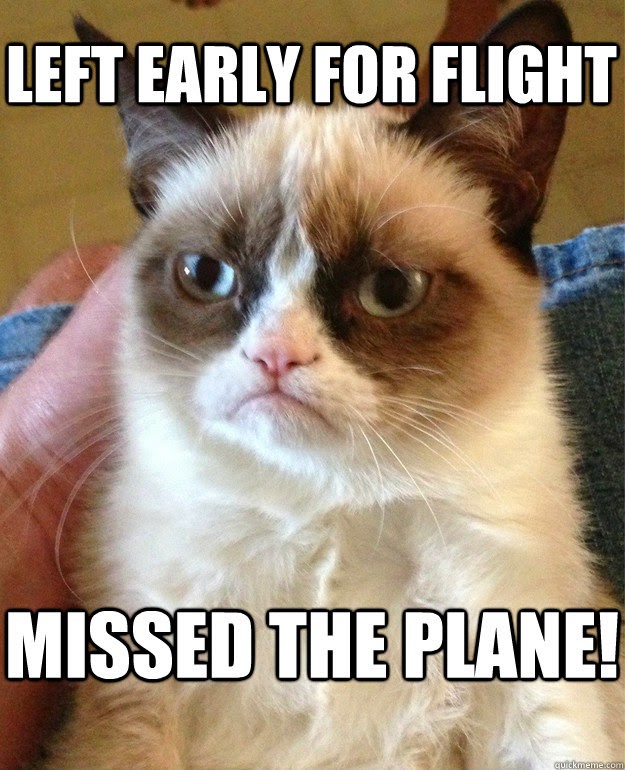 —————————————————————————————–
——————————————————————————————-