Happiness lies in the joy of achievement and the thrill of creative effort. Franklin D. Roosevelt
Joy is the emotional state that increases the energy of life. Can you live life without the feeling of joy? Do you want to wake up to a day and not look forward to having any joy? You can have joy in life in various ways and you should look for the small joys in life.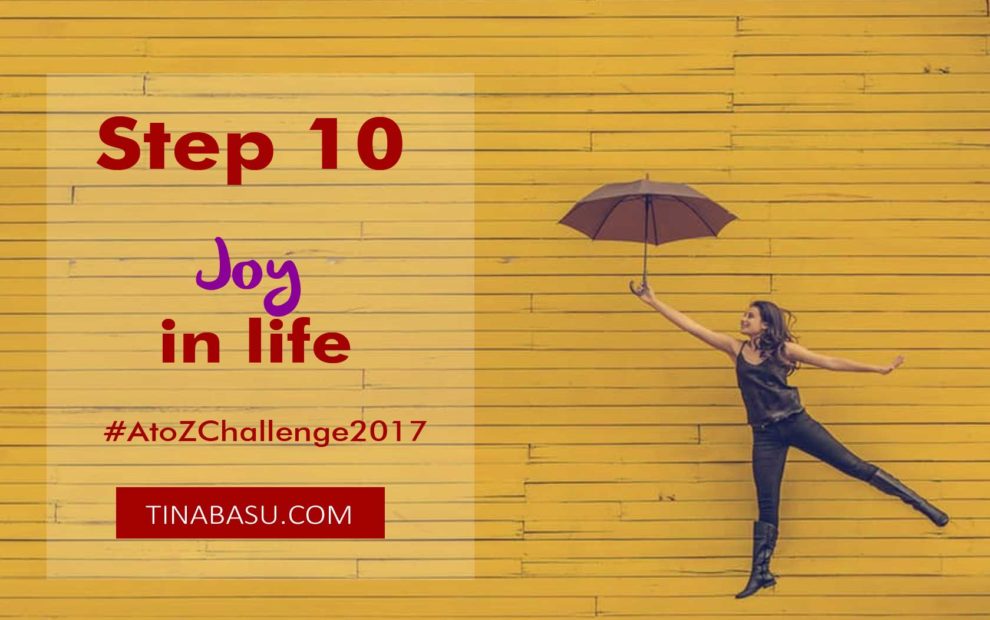 It's not a good idea to get caught up in the race of life and work so much that you forget to live life. Are you so caught up in your daily life that you are forgetting to help yourself or keep your joys alive?
How to keep alive the Joy in Life?
Pick your Phone & Call a friend
When was the last time you spoke to your friend – not on chat, not on Whatsapp but on phone or face to face? Pick up the phone and make a call. Speak your heart out, relive your college or school times for a few minutes – it will give you a wonderful sense of joy.
Say Thank You
Living in gratitude is a wonderful thing. It's not a magic word for no reason. A thank you doesn't cost much but gives immense satisfaction. Say thank you to even people whom you don't know personally. Thank the waiter who gets your coffee, thank the cab driver at the end of the trip, thank the cashier when he gives the change. These are little things and when they return the smile or say a welcome it gives you a sense of joy.
Break A sweat
Go for a run, do yoga, do some free hand exercise or work out I the gym. Working out releases endorphins – the feel good hormones – it releases pent up stress from body.
Feed someone
Eating sometimes is a stress buster and gives you joy but when you feed someone you get bigger joys. Make a meal or even something small for the family or friends. Share some of your special food with your neighbor. That gesture will give you and others joy.
Break into a dance
Dance is a great stress buster and works like working out. It's a form of creativity that brings immense joy specially if you are dancing with someone or just for yourself.
Write often
Expressing yourself is good. Writing is very therapeutic. I have seen when you write more and bring your thoughts together and then read it, I get a sense of joy. I write almost every day – on various things – either on the journal, or on the blog.
Liked the Ideas on Joy in Life? Pin it for later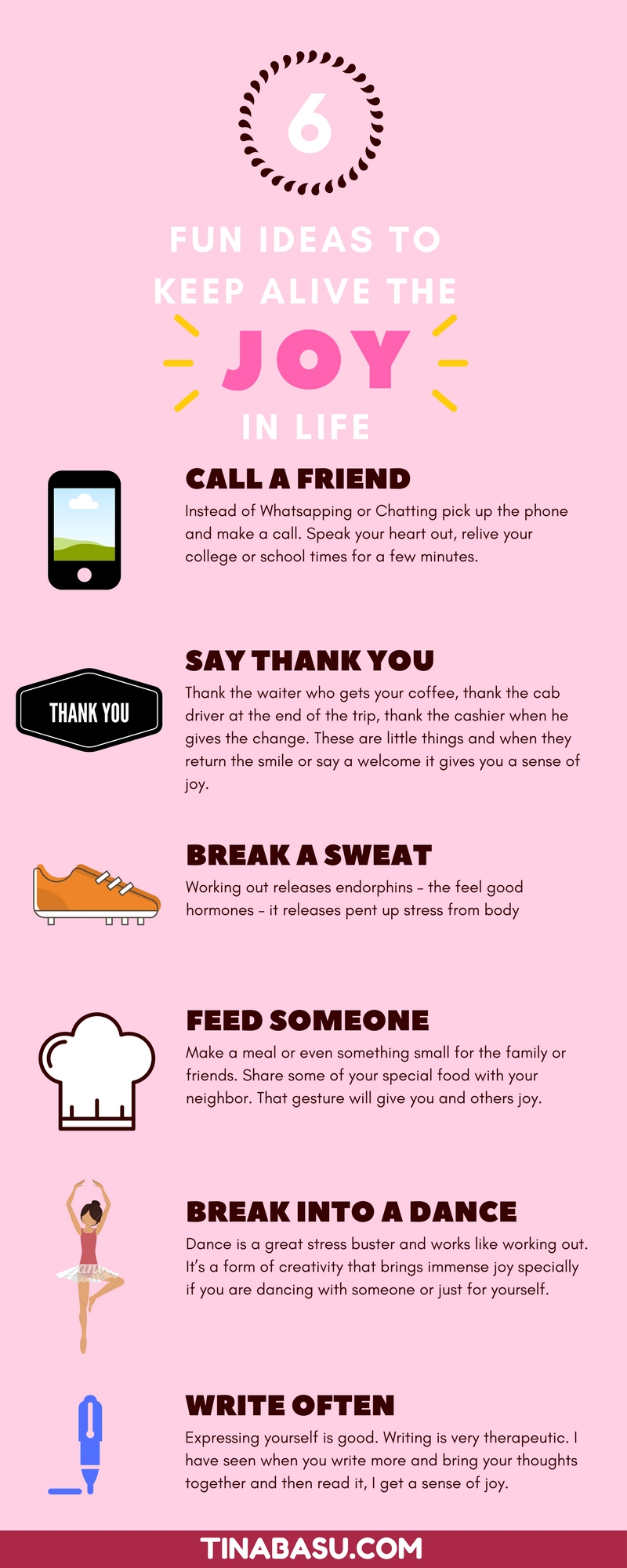 Drop by my food blog Twinkling Tina Cooks where I am sharing 26 Dessert Recipes.