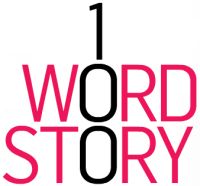 I am going back and forth with a lot of topics. Sometimes I want to a fiction and sometimes something else. Anyways when I checked my inbox today I saw a lot of prompts awaiting my attention. Thus I thought of combining all of it together and
pen down
type down something.
I'll be combining three prompt's today for a little 100 word story. Let's get started with the story and I'll reveal the prompts later.
He gave his whole life to the factory – working on holidays, afterhours and night shifts. But the management didn't think twice before laying off people. How will they feed their family? Who will employ them at this age?
He sat aloof in a subway pass, worry smeared across his face. All he needed was a temporary job to pay his bills, to feed his family.
He had wished for a peaceful retirement but here he was looking for a job. Wise men had said – Life is a journey, not a destination. And his journey was far away from the destination.
Word Count – 100
If you like my blog and posts that I write CONNECT WITH ME ON SOCIAL MEDIA and never miss a post.
————————————————————————————————————————-
——————————————————————————————————————