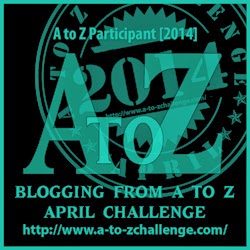 Hello Guys, we are on Day 9 and its time for I. Today's emotion is Immature. Well it's not exactly an emotion but is more of a state of mind or nature. But I wanted to write on it so it is here in my emotions list. I hope that's fine!
So here it goes. In case you are looking for my previous posts on A to Z go here to read.


One Decision that changed her Life
Cindy wrote in her diary every night, it gave her a certain kind of peace when she vented out all her thoughts, all her pain in her dear Diary.
And for the last eight months the entries have been special – she spoke to her unborn baby and wrote down those imaginary conversations in her diary.
She was due in just two weeks and she promised herself she'll not freak out… she'll handle it perfectly, like how she has been handling her life in last few months.
Life was bright and cheerful for Cindy, she was a free spirited girl who loved travelling. Her job as a photo journalist took her to several countries far away from where she stayed. One such trip brought her to this middle east land. She had spent quite a long time there for her assignment and was aghast with the situation there… and how they treated their women.
But when she met Saafir, she felt he was very different. He seemed to have a modern outlook and was very caring… so gentle, kind, handsome and concerned that Cindy had fallen for him in no time.
Back at home her parents were concerned for her, her safety specially after her revelation when she called up one weekend. Cindy had decided to take the relationship forward and married Saafir. She knew he was the man she always wanted in her life, so what if she knew him only for few weeks. For Cindy love was spontaneous and not something that she would take time to decide or judge.
This morning was dull with dark clouds. Cindy sat on the couch with her morning newspaper. While going through the war articles in the middle east she could feel going back in those times. Only after her marriage she found out Saafir was already married and had two previous wives. He had kept this part of his life concealed. Cindy was broken, not only with the betrayal but with how she was entrapped into this mess. She was forced to change her religion, was beaten up, tortured and left in a dark room often, as her punishment, whenever she refused to follow anything.
When she found herself carrying a child, the only thing she longed for was her passport and safety for herself and her unborn child. All her attempts of running away were futile and were met with extreme aggression until that one lucky day when one of the wives of Saafir sneaked out her passport and helped her reach the nearby Red Cross Centre.
That one immature decision had turned her life upside down. Today Cindy often wonders, why she took this plunge in spite of knowing how that society was. She felt she was naïve, and she just hurried into it without thinking. But today she knows she has brought herself and her child out of the mess and has matured as a person. She has promised her baby that she will keep her safe and will think twice before taking any of her life's decisions.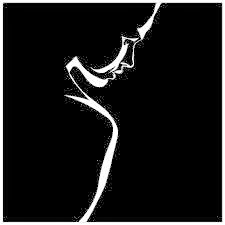 image source:
——————————————————————————————
Visit A to Z and read awesome posts by bloggers.
I am also participating in this challenge from my cook blog. Visit Twinkling Tina Cooks for awesome indulgent recipes, and show some love.
——————————————————————————————
Leave a comment below if you liked the flash fiction and if you want me to write more. Your comments mean a lot to me.