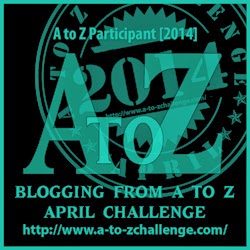 It's Day 2 of the challenge and my word is Bereavement for alphabet B. Now, I had told earlier that i'll keep the posts short, but when I sat down to write this one, I couldn't keep it as short as 300 words. It's a little long but that's exactly what was needed for this because of the complexity of the situation/plot.

So read along. All my A to Z challenge posts can be read from here.

Why Don't they Kill Me?
"If we don't do it now, we can never make it Birju".
"Can you do it? Will you manage to do it?"
"They are coming tomorrow Birju, we have to do it now and if you are with me I can cross any hurdle", said Rani and she knew in her heart this was the only way.
And it was decided next day before anyone could see the dawn, Birju and Rani will leave this village… they will leave this land for ever. Rani was scared for her and Birju's life here with the staunch patriarch rules of the 'khap panchayat'. Rani barely in her teens was fearful that if she didn't leave the village her family will marry her off to the 48 year old man from the neighboring village, who offered them a good price for her recently.
Rani's heart lay with Birju. He was a good and bright lad, one of the very few who went to a big city for college but kept his heart back in the village… safe with Rani.
Rani lay down on her little bed beside her mother. She lay patiently waiting for everyone to fall asleep in the house. But her mind steered towards Birju. He was tall and good looking, in fact handsome amongst all the young men in the village, and he was focused on getting himself educated, unlike many around. He was the perfect man and any family would give him their daughter willingly… but only if… only if they were from another village.
Rani really didn't understand why the elders of the village Panchayat was so hell bent on avoiding any marital union between families within the village. Her 16 year old mind never understood what was her fault that both of them were born in the same village. Her father would rather sell her off to the already twice married old man because he, like all others, believed it was wrong for a girl to chose her man and that too from the same village was as good as sin. Rani opened her eyes and thought this was the time, to run away and take refuge at the government shelter in the city till Birju could start earning and till she turned 18.
She escaped from her house late in the night and met Birju in the fields.
"Let's go fast Birju… I don't want anyone to see us"
"Yes Rani, now it's only a wait of three hours and we will be safe after that"
Rani was already in her dreams, sitting in the back seat of the two-wheeler. She was finally about to get her freedom from this village and its regressive ways, she closed her eyes and took in the fresh breeze of the new day, a new day of her new life. With a sudden jolt she found herself banging with Birju's back and heard the screeching sound of the break. She quickly opened her eyes to check but her world stood still when she saw ahead.
Her father, brother, uncle and some of the village elders stood still blocking the way near the village check- post. Her blood froze when she saw the long barrel guns and hockey sticks in their hands. Before she could understand anything she saw her father pulling her down from the bike on to the grounds where her brother pinned her down.
"You thought you will elope with my daughter so easily?"
Before Birju could say anything every one surrounded him and hurled their sticks and batons on him and Rani could only hear Birju's cry for help, he was overpowered within seconds and in spite of all his efforts he was failing. Rani brought all her energy together to push her brother aside and run towards her love to help him.
Watching Rani's brave feat Birju got an unknown force of strength in his body which helped him rise up and give a punch or two to these men. He caught hold of Rani's hand and started to run, but he could only limp and move two steps when he heard a deafening shot behind.
Rani felt deaf with the sound of gun shots, her world became a blank when she saw Birju going down. Blood gushed out from his back, his head… he lay on dirt… he was still, not a single finger moved. He was gone.
Her brother was pulling her up but she felt numb, he had no sensation in her body, her vision was blurry as she saw her man lay dead in front of her. They killed him, her fears turned true, her short lived moments freedom was gone in a wink, he left her in this bereavement with no one beside in this wide wild world.
'Why don't they kill me?' Rani spoke to herself as she was getting engaged to the old man that afternoon.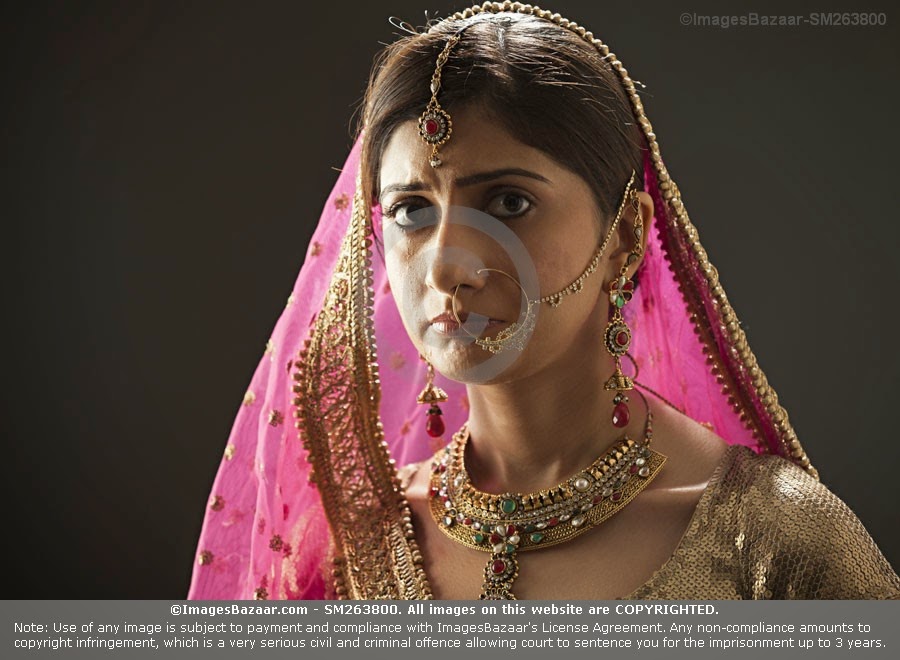 Image Source: Imagebazar.com and you have it here with the watermark, so I hope I am complying with their agreement.
————————————————————————-
Disclaimer:
All characters appearing in this post work are fictitious. Any resemblance to real persons, living or dead, is purely coincidental.

I have written this work of fiction as a voice against the prevalent cruelty of Honour Killings, Khap Panchayats and their rules which is found in Northern Rural India.
————————————————————————-
——————————————————————————————–
Visit A to Z and read awesome posts by bloggers.
—————————————————————————————————
Leave a comment below if you liked the flash fiction and if you want me to write more. Your comments mean a lot to me.