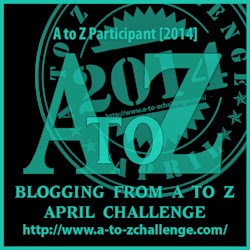 Hello guys, so April 1 is here, and I am super excited about my first ever A to Z Challenge [like how I have been writing in my last few posts.] Now I will brush up again on my theme once and move on to the post.
My theme is Human Emotions and I'll be writing short fictions on 26 human emotions which we come across often.
My starting emotion isn't what I look forward to [or any one for that matter] but Anger it is. I will write with either a general theme of the emotions or using the emotions within the story/characters. So without much ado let's get into the business.
The Heart needs Love… the Heart Needs Respect
"We are on a date Julian".
"I know…"
"Then why are you going through my phone?"
"Who is this guy?"
"Why do you want to go through my Whats App every time we meet? He is a family friend".
"What family friend you b***@? He is a guy, and I don't want any guy messaging my girl friend. Is that clear Ella?" yelled Julian.
"Don't raise your voice".
"Why won't I? You are my girl friend, why do you make friends with boys? I don't want you to talk to guys, and I don't want boys to send you messages or stupid jokes…
…you are mine and promise me you won't talk to guys".
"Julian what kind of a thing was that? Why won't I speak to guys? Why do you have problems if I speak to a boy? They are just friends not my boy friend!" explained Ella trying to make sense of where the conversation was going. She hoped Julian won't create a scene here at the restaurant.
"Why the hell you want to speak to other boys? Speak to me… I am here all the time, ready to speak to you".
"But that doesn't mean I stop talking to my friends! You cannot try to control me…. who I speak to… or who I make friends with… that's sick Julian".
"I knew it Ella, you are flirting with other boys, you don't love me… Don't you love me Ella?"
"Julian I love you but why is your thought so weird? If I talk to boys it doesn't mean I am flirting with them"
"Then why the hell you can't stop talking to any other man" Julian banged his fists on the table as he rose up from his chair.
"Julian don't create a scene here and don't shout at me"
"You deserve to be shouted you w*@#*"
"Enough!" blurted out Ella as she rose up from her chair.
"You are a psycho Julian… your thought so dirty. My friends had warned me about your aggressive nature but I had thought my love will change you. But no, I was so damn wrong… I wasted two years of my life believing our relationship would work out. Only thing you have inside is angerand you can only doubt me, not love me. Better go and enroll yourself in an anger management class. Like this you will never be happy with anyone", yelled Ella whose face had turned red when she sensed everyone else at the diner was looking at them fight. She had hoped the relationship will work out but Julian's anger and over possessiveness was getting worse and had a fight yet again on a date. She had to take a step because she didn't want to repent later. Ella picked up her phone and hand bag to leave.
"Ella, where are you going? Sit down now" he Julian.
"You know Julian, I am tired of your sick mind. Don't bother to call me ever".
Ella left the diner with a tear in her eyes, but she knew she will overcome it, and probably have a better life away from this mess.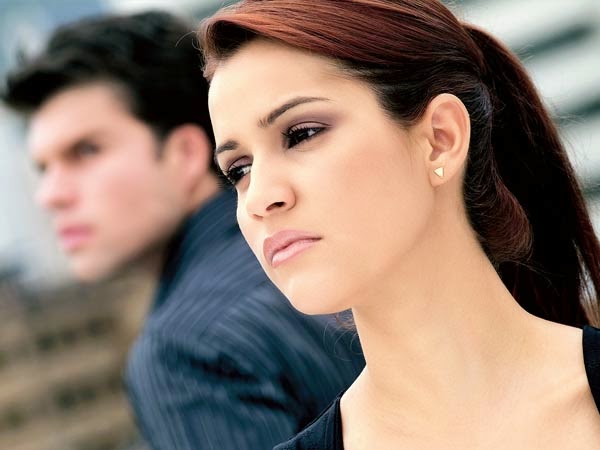 Image Source: Thinkstock

———————————————————————————————————-

Visit A to Z and read awesome posts by bloggers. I am also participating in this challenge from my cook blog. Visit Twinkling Tina Cooks for awesome indulgent recipes, and show some love.

—————————————————————————————————

Leave a comment below if you liked the flash fiction and if you want me to write more. Your comments mean a lot to me.