We are on April 15th and I am here with my 13th post! It's on an emotion called mysterious. I know its not an exact emotion but is definitely worthy of being in this list as i wanted to write on it…
so here you go… a short one this time on M for mysterious.
Who was she?
One bright morning last fall, he saw her.
She carried huge grocery bags… probably was back from the super market, he thought.
She entered the corner building.
He had never seen her before there, she must have moved in recently, he told himself… other than that there was no way he would not noticed her earlier. Rob knew every girl – hot or not – in his locality. He generally avoided the nots and looked for the hots… and she was definitely hot.
He made a mental note that he will be looking out for this new girl from now on.
Weeks went by but Rob didn't see her. He never saw her leaving the building or entering it, she was not there at the park or at the super market. He thought she must be working in night shifts so he kept an eye at the building in the nights. But then again he never saw her.
Saturday morning when Rob was out on his bike his heart skipped a beat when he saw her finally. He thought he will not waste any more time and just go and talk to her. He zoomed in by her side and greeted her with his effervescent smile. He knew he looked macho this way and girls went crazy in high school on his moves.
But he got the shocker when the girl gave him a blank look and kept walking as if she didn't notice anything… at all. He called out to her and asked her name but there was no response.
She was hot beautiful but Rob didn't understand why she didn't react… at all… good or bad!
She was beautiful, yet the look on face was blank, she was tall petite and well dressed, but her eyes looked to be missing something or was it some one? He was perplexed as to who this mysterious girl was? Why did he see her so little? Why she didn't come out of her house in the last 2 weeks? What did she do? Why she always looked lost? Rob told himself next time he met her he will not leave without the answers.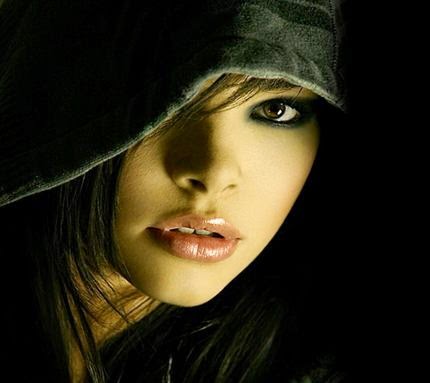 source: