So it's Day 2 of The Quote Challenge and today I'm going to share a quote by my favorite author Mr. Dan Brown. I almost worship him and have read all his works.
So today's quote is from the book Inferno. And I feel it's quite an apt quote which is pretty true for life.
Here's the quote – and it's so true. Enjoy.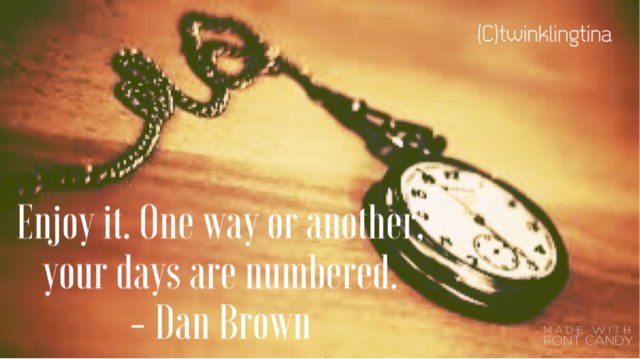 I thought making a picture for the quote would be apt. So here it is
The rules for the 3 Day Quote Challenge are simple.
1. Post a favorite quote of yours for 3 consecutive days,

obviously a different quote each day

from any book, any

author of your choice. It could also be your own quote.
2. Nominate 3 bloggers with each post to challenge them.
3. Thank the person who nominated you.
Hope you guys have fun with the challenge!