Lata from Lata Wonders has been very generous and tagged me in the 3 Day Quote Challenge.
As a part of the challenge one is required to post a quote each day from your favorite books for three consecutive days and tag a fellow blogger.
I think it's a very nice challenge. It's another way to revisit your favorite quotes and gain some more wisdom from them if already not gained!
So here is my quote for Day 1.
J K Rowling is an inspiring author for me. When everyone was going berserk with The Harry Potter series I kept it at bay thinking those were books for kids. I was in college and was more engrossed with the murder mysteries. But when I did start reading I read five books at a stretch!
So here is an equally inspiring quote from the inspiring lady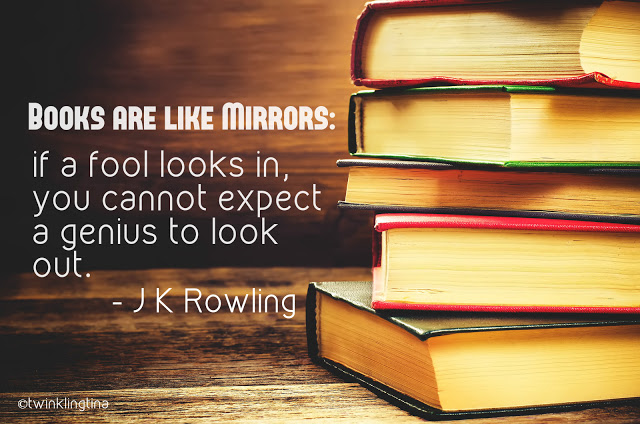 I thought making a picture for the quote would be apt. So here it is
The rules for the 3 Day Quote Challenge are simple.
1. Post a favorite quote of yours for 3 consecutive days,
obviously a different quote each day
from any book, any
author of your choice. It could also be your own quote.
2.
Nominate 3 bloggers with each post to challenge them.
3.

Thank the person who nominated you.
Thanks Lata for this nice challenge. Time for some wisdom!