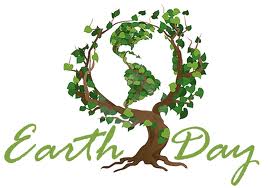 I am thinking of starting mobile blogging from now on. By the time I am back from work and figure out some time for myself I just don't feel like seeing the face of the laptop. All those 'me' times have reduced drastically because of the beautiful traffic that we have in namma Bengaluru.
Have not blogged like the way I love to for eternity it seems, apart from the occasional book reviews. That's when I thought of blogging from phone. Will keep it short and sweet but attest will have some posts. Better having some thing than nothing!
Got to know from the Google doodle that's today's Earth Day. Frankly there are so many days these days that you are mostly not aware of many of them. Some time back there was this Earth Hour thingy that we did. Anyways, coming to the point. While I was coming back from work I was just thinking what did I do on this 'Earth Day'? Did I do something for the earth even if it its small? Finally figured out that I did contribute in my own little way to the Earth today.
Went Green:
Now that I have shifted to another corner of the city I am preferring travelling by our BMTC Volvos. Its actually a lesser head ache than driving all the way to work. Its almost 18 kms a side mind you. Though I love to drive its still better to hop onto a Volvo. So I helped in reducing some amount of pollution in the city (hahaha what a flowery statement… As if i made a huge difference….How I wish there was little less pollution in the city).
Don't know about the pollution but I definitely saved some amount of petrol and my money 😉
Getting the earthy feeling:
Summers in Bangalore are getting harsher by the day. I almost start cursing when the buses are over crowded and you start sweating. By afternoon you start feeling you are in the middle of a desert. And this has forced me to shorten the after lunch stroll aground the campus in office. Hmm… So this soaking the sun didn't happen today that much… Soaking the sun…. I should say getting roasted in the sun….
But that earthy feeling was forced upon me while returning… Half drenched in the rain a and half covered with 'keecher' I got literally too earthy for a change. Not that I am compressing about the rains… It was a welcome shower… A much needed shower in this sultry summer… But yeah as usual the 'i-come-free-with-rain' traffic was there without fail and I was caught in it very badly.
So not a very bad Earth Day all together… ohhh I also watered my plants… Did I? Our did Indro water them? I forgot :).
P.S. – whoever discovered Swyping in qwerty – you are mindblowing!
Double P.M. – how do you add pics from blog through the mobile app? Can't figure out how to put my digital signature…. Anyways will update that tomorrow from comp… 🙂
Good Night…