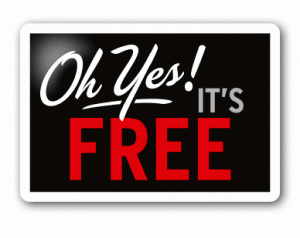 The morning drive was good, I love the speed the thrill in driving at 100-120 kmph, thank god for this Silk Board EC flyover. My playlist has only Hrithik Roshan and the 2014 US BillBoard and somehow I always remember the scene from this song "Khwabon Ke Parinde" from Zindagi na Milegi Dobara, with Hrithik looking million dollars with a serene look on his face. I can only think about him now I guess, this guy has an uncanny way of getting me weak in my knees every time I think about him, even now.
I like this easy day at work, in spite of it being March I am taking it easy today and am lost in my thoughts, whats apping, you tubing and don't know what all I will be doing! Good that we have a cousin's whats app group, still can stay in touch in spite of being in so many places. What all can Whats app do? Guess people should take it to the next level, like this Aadhar card thing, can we create a permanent number for everyone and then use whats app for everything? May be a possibility? Was reading about enabling voting through Whats app… if that happens I'll be happiest. But how will they control rigging? I still didn't get my voter id card! Some scam there as well I think. It's long time that I applied here in Bangalore but no response. At least I got my Aadhar card done, thank god I received it last Saturday.
When did these sardar jokes become popular? And why so many sardar jokes? My whats app is flowing with the jokes. Poor fellows, but they are hilarious. How do the sardars take the jokes? I don't find them like this, but a recent witty sardar joke just blew me off, need to check the facts actually.
The methi parathas of breakfast are making me burp, I hate this canteen food. How did they make black methi paratha, must have been old oil. Why don't people have decent cafes around CBD which opens for breakfast? I need to go on a long drive, may be at the end of this month, there is a long weekend, maybe I need to plan to go somewhere, but where? We can go to a nearby beach? Will beach be ok in March April? Too hot I guess, what are the closest beaches to Bangalore? I know Pondy, Go Karna, Karwar. I need to Google, where to go, should I go to a beach or some hill station? I have not been to Yercaud, heard it's nice, might as well have a look there.
I think I want to eat out this afternoon, I don't want to canteen food again, sometimes its ok, but it sucks generally. Have to cajole some of my colleagues for a lunch out, I am sure they are carrying their lunch with them, ohh I have to eat something good today. Yesterday's roll was good. How will be a shawarma for lunch?
———————————————————————————————
I have not got completely mad. It's Free Writing. I did this for the first time, and now that I re read it for correcting the punctuations, I find it weird, is that what I have been thinking in last 15 minutes? Yeah weird but that's what it is. I quite liked it, maybe I can do this more often. Learnt this form from Suzy and I found this challenge really interesting, so had to write it. Linking it to Write Tribe 's Festival of Words, and today's challenge was Free Write. I am joining in at Day 3 because I stumbled upon this site today. But better late than never!
———————————————————————————————