The MatrikaS woman's creative journal is just the perfect journal for the millennial women – cute, chic and full of lovely pages for the creative woman in you.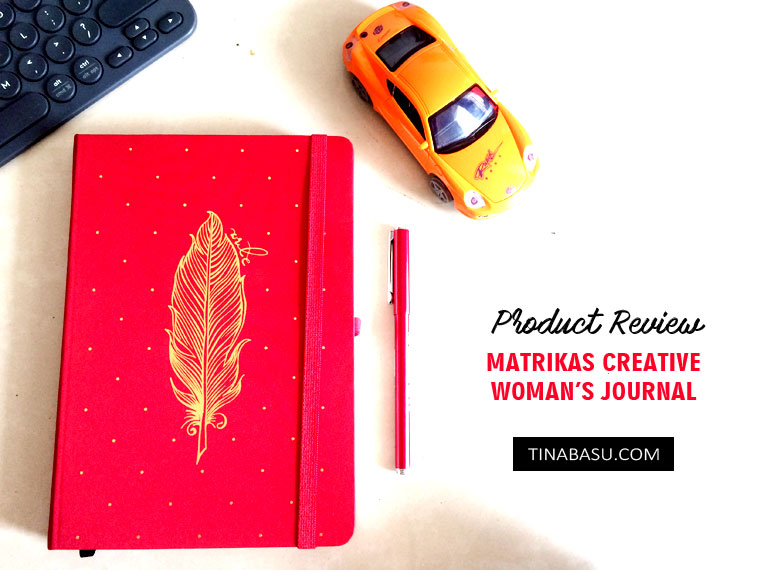 I am a big stationary junkie, I like everything cute – cute pencils, cute pens, sharpeners, even paper clips! I am currently even looking for some cute binder clips that I can use up as props in my photos! But keeping all that aside, I love my journals. I have 4 currently that I use for various things that I do depending on my mood. The latest addition to it is this elegant Red Journal by Matrika S Paper Products. When I got to know about their Blogger Outreach Program for the Creative Woman's Journal series I had to jump into it because I couldn't take my eyes off the Pink and gold cover (which was my original choice).
Are you thinking who writes a Journal?
I am leading an online life, completely. MS word had replaced a paper long time back in my life. But I still love doodling and writing one-liners in my journals. I have a tiny journal which I call the Book of Ideas. I write down the blog topics, tentative titles. I have another journal which I use only for doodling – random stuff. I have some fascination over eyes and you will find loads of sketches of eyes in the corners of my notebooks right from my school! This beautiful Creative Woman's Journal lets you do all that at the very same place.
Related Articles
Why Fiction Writing is Good for You
5 Tips for Writing Flash Fiction
What did I love about this pretty MatrikaS Woman's Creative Journal?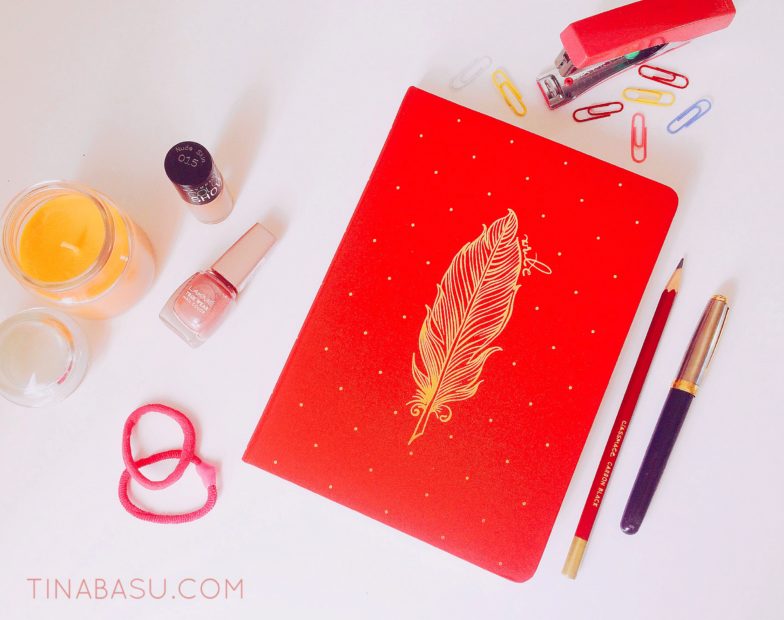 The journal is extremely pretty to look at. The velvety red and gold cover looks elegant. It is undoubtedly one of the prettiest journals in my repertoire. I love journals with smooth paper for writing. While the handmade paper ones are good for sketching and doodling, the smooth papers are great for writing. The journal has both blank pages for you to scribble and ruled pages for you to write something nice. The prettiest, however, are the adult coloring pages and doodle stickers that make any of your masterpieces a work of art. I haven't come across a single journal that offers so many things together.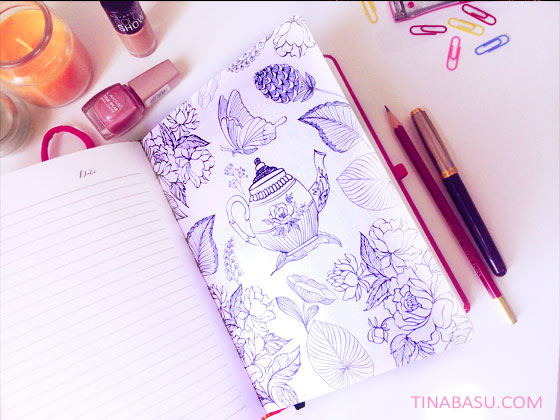 It has an elastic strap to keep it tight and secure, it also houses a ribbon mark and a tiny penholder so that you are always ready to take out your arsenal. A little envelope pouch at the back ensures you are not leaving behind any important paper or sticker when you are out somewhere.
What did I do with my MatrikaS Woman's Creative Journal?
The first thing I do whenever I see a blank page is draw something. I have done it always. I am known to make doodles in restaurant paper napkins! So my I love you Moon to back couldn't wait much longer. I had to doodle something when I laid my hands on this creative women's journal.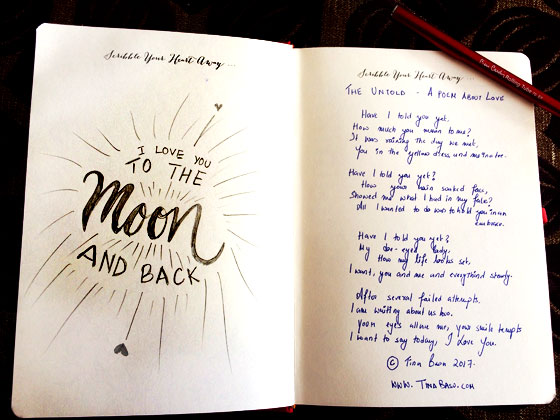 I love writing on white pages. It is such a freedom from the lines! I had to scribble some lines from one of my poems.
Just as I was writing this poem The Untold, I thought of doing a Free Write exercise – where you write for 15 minutes on whatever you are thinking at that moment. I wanted to see how is my handwriting after all those years of not writing often with a pen. You can see the results. What do you think? Is the handwriting legit? It isn't as good as it was before. But it ain't bad either. Or is it?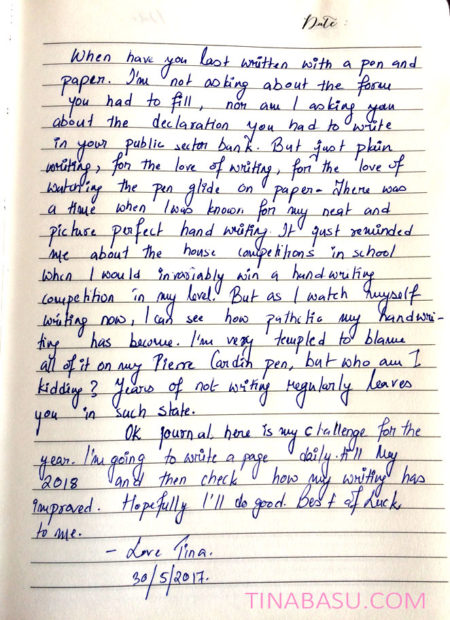 Here's my challenge for the year. Wish me luck and let me know how the left over handwriting is.
How I wish I could have all the four journals from MatrikaS – they look so gorgeous. Check out their Facebook Page for some awesome journals and stationaries for your needs.
Pin it if you liked it