This DIY Hair Mask is all you need for shiny soft hair. This DIY Hair Conditioning hair mask with Egg yolk is full of protein and an easy solution to get rid of rough damaged hair.
I have never been a DIY person, and it is only lately that I am indulging in self-love and self-care and believe me I am reaping the benefits. I wonder I never did such a thing in my teens. I have made a few DIY hair masks and face masks and they turned out really well. SoI thought why not share them with my readers. The DIY Hair Conditioning hair mask with egg yolk, yogurt and honey is my go to hair mask whenever I feel my hair is becoming dry, brittle and unmanageable.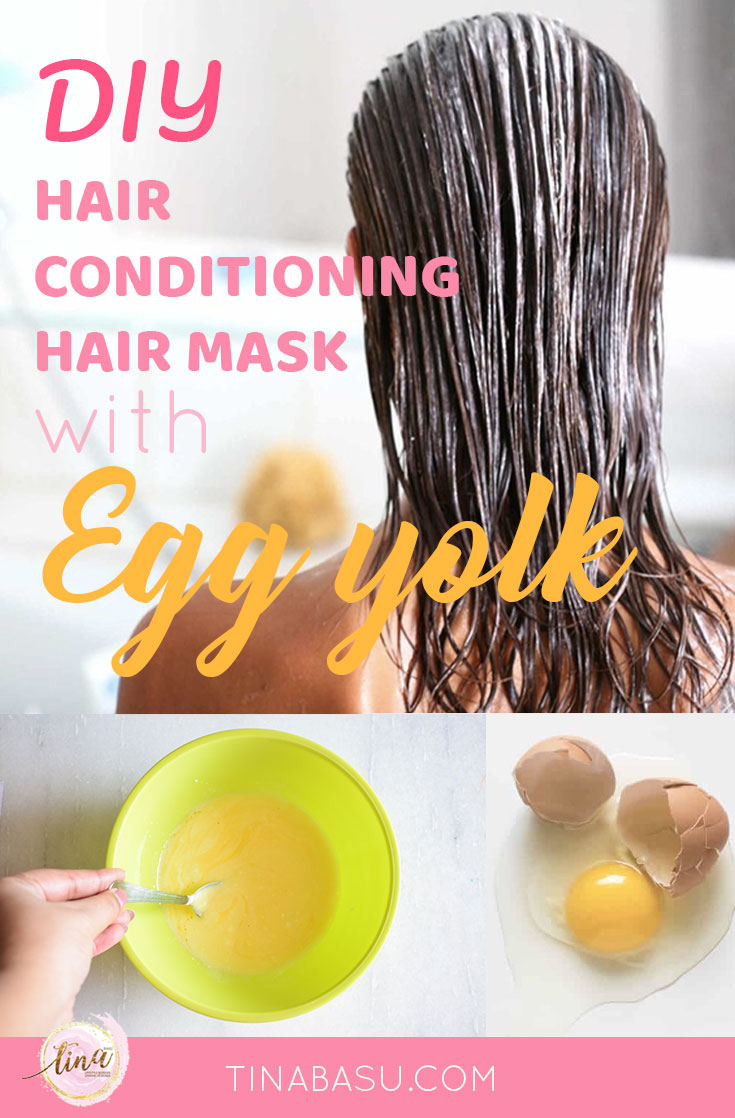 What makes hair dry and unmanageable?
Dry hair can be results of using excessive chemicals like hair color, regular ironing, perming, daily blow drying, chemical straighteners, hard water. I keep my hair protected from chemicals mostly. Since I don't have any grey hair (yet) I don't color my hair. It's naturally dark brown and I wear it that way. Bu I still suffer from dry hair at times and that's because of the quality of water. Bangalore is infamous for its hard water. The water that we get is mostly from bore well which then gets filtered but it still very hard. This hard water can play a havoc with your hair resulting in dry frizzy hair and hair loss.
What goes inside this DIY Hair Mask?
We have a lot of eggs for breakfast. And every time I am making an egg white omelette, I make this DIY Hair Conditioning hair mask with Egg Yolk. Nothing goes for waste.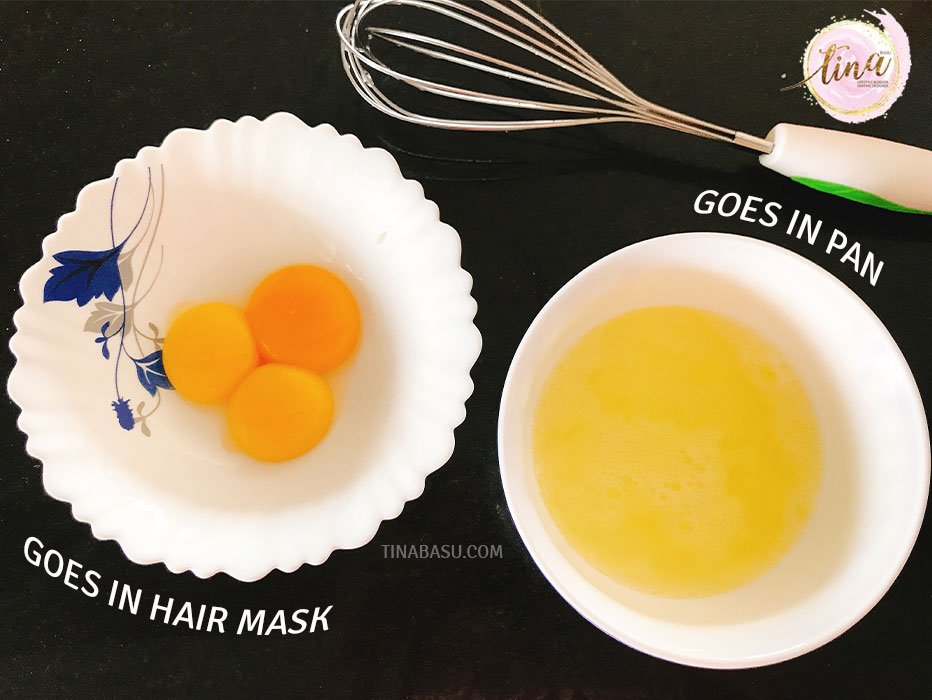 Apart from egg yolks, I use honey which is a natural conditioner because it retains and attracts moisture, keeping your hair healthy and shining.
Yogurt is full of protein. Lactic acids in yogurt cleanses the scalp, clears dead skins and helps hair follicles to grow.
How to make the DIY Hair Conditioning hair mask with Egg Yolk?
Take 3 egg yolks in a bowl. I am taking three because I have mid waist length hair. If you have shoulder length hair you can take 1.
Pour 3 tablespoons of plain yogurt in it.
Add 2 teaspoons of honey and mix it nicely till everything is incorporated.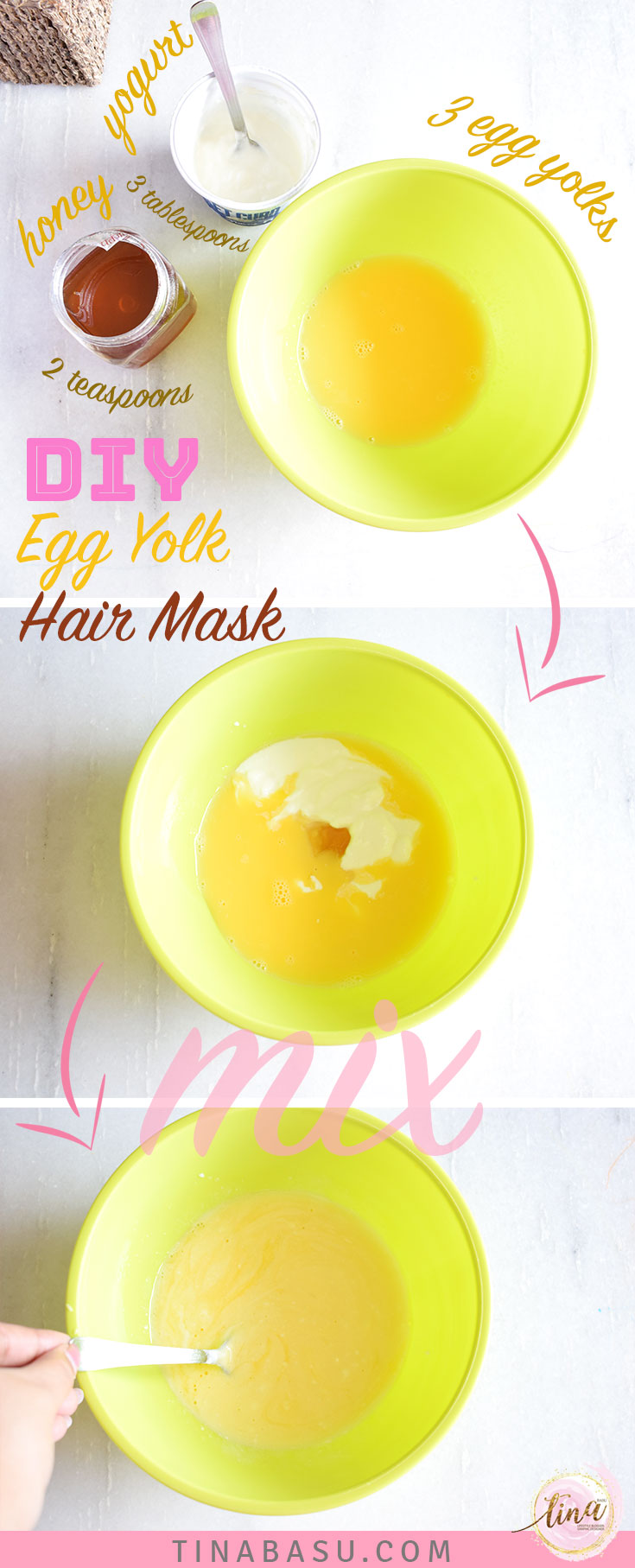 How to apply:
Dip fingers or a hair brush in the hair mask, make small sections of the hair and apply from root to tip.
Apply the mask on your scalp and massage for 2 minutes.
Note: Never massage your scalp with your palm as it will lead to breakage. Always use the tip of your fingers.
Once applied, wear a shower cap and leave the mask on hair for 30 minutes. The mask will be sticky. Rinse under normal water and then wash off with a a mild shampoo.
Note: Never wash your hair under warm or hot water after you have applied any egg or banana hair mask. You don't want the egg cooked on your hair!
You can use this DIY Hair Conditioning hair mask with Egg Yolk every week to see a visible difference in the quality of hair. As for me, the hair turned shiny like some light reflector – totally Instagram worthy!
You Might like these
I am taking part in #MyFriendAlexa Campaign. Are you too?