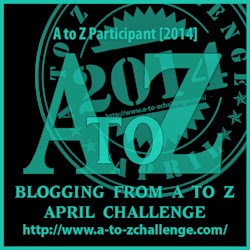 Today for U I have Unruffled. It's the cricket season and we all are watching a lot of cricket so my mind is obviously thinking Cricket though I miss Sachin on the crease. Anyways, I thought of doing this post on cricket. So enjoy

When he gave a Smile


It was difficult to get Rohan out.
If they didn't get his wicket he alone could wreak havoc on their team and score those massive runs.
That day Rohan was in form and was middling the ball very well.
Rohan knew that as well, so he tried to keep his calm and play his shots. He knew he had to take the responsibility of scoring as many runs as he could as the opponent had a decent score.
They kept changing their bowlers and taking the drink beaks to disturb his rhythm but it looked like Rohan was in some state of zen and nothing was bothering him much. He was still playing his shots brilliantly and racing towards the target.
The only idea that they could think of that time to slow down the unstoppable Rohan was sledging. The fielders standing close to him took pot shots at him, at his batting style and one even went far off to take pot shots about his family.
Rohan stood in his crease unruffled and told himself not to react. Because that was exactly what they wanted. He thought today he will only let his bat do the talking. Winning the Inter College Cricket Championship was important and his team needed him.
He gave a poised look at the fielder before facing the next ball. And in a calm mind he waited for the ball. The ball zoomed in as quickly as it was sent away for an over boundary in the stands. Rohan turned towards that fielder and gave a poised smile and kept playing his brilliant knock.
————————————————————————————————————————
Linking this post to A to Z Challenge 2014 for Day #21 – post starting with U.
Visit
A to Z
and read awesome posts by bloggers.
I am also participating in this challenge from my cook blog. Visit
Twinkling Tina Cooks
for awesome indulgent recipes, and show some love.
——————————————————————————————
Leave a comment below if you liked the flash fiction and if you want me to write more. Your comments mean a lot to me.