We meet people and we make friends. Some friends stay for life some for weeks and some we don't even want to remember! I have made very good friends over the last three decades that I managed on this planet! Some of these friendships are from school, some from college, some from staying together. I have made many friends while working as well. Yes some colleagues can turn friends of life. And I have made great friends through my blog and my online life. What are the types of friends you come across in your life? I have both crazy friends and sober friends and I love them all. Let's find out the 3 types of friends I have in my life that I am thankful for.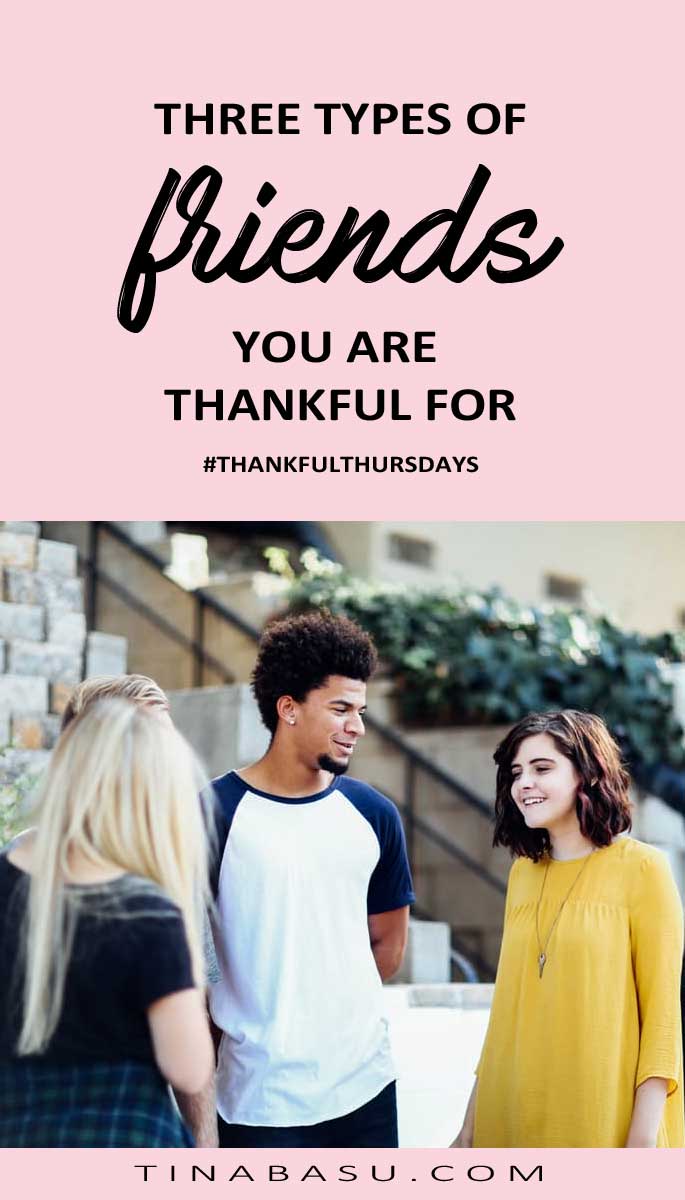 Types of Friends #1 – The one who is your confidante
A friend with whom you can share everything – secrets, boy talks (problems), rather life in general. This friend is your guiding star and you look forward to their opinions and they have a big part in your decision making. I am this kind of a confidante for a few, though, but let's keep that for some other time. I am thankful I have some of these girls whom I can confide to with anything weird happening in life (or inside my head, most of the time)
Type of Friends #2 – The one who is crazy AF like you
Just like how you need one to confide in, you also need those crazy friends who share your craziness for things. That kind of friend who are always ready to be partner in crimes, that kind of friend who doesn't think twice before jumping into something with you. I have told you how I vanished for a girl's trip before my marriage. At one time I had made a plan of a weekend Bangkok trip with one of my girls when I was still in college without anyone's knowledge! *hopefully my mom dad are not reading this* But it didn't materialize somehow. But I like my friends who can be crazy willingly
Type of Friends #3 – The one from the opposite sex
I think I get along with guys a little better than girls, well that was the situation in college and university! I have many friends from the opposite sex who are my friends for life and we are still quite together though we don't live in the same city. I have made good friends at work too one of whom is as close as a brother and I can drive him crazy at times. He can also tell me to shut up when I *supposedly* am eating his head unnecessarily!
So what are the types of friends you have in your life that you are thankful for? Share it with us and get some community love back on this #thankfulThursdays Week. Add your blog post links in the linky below and we'll visit you.
#ThankfulThursdays Week 27 Prompt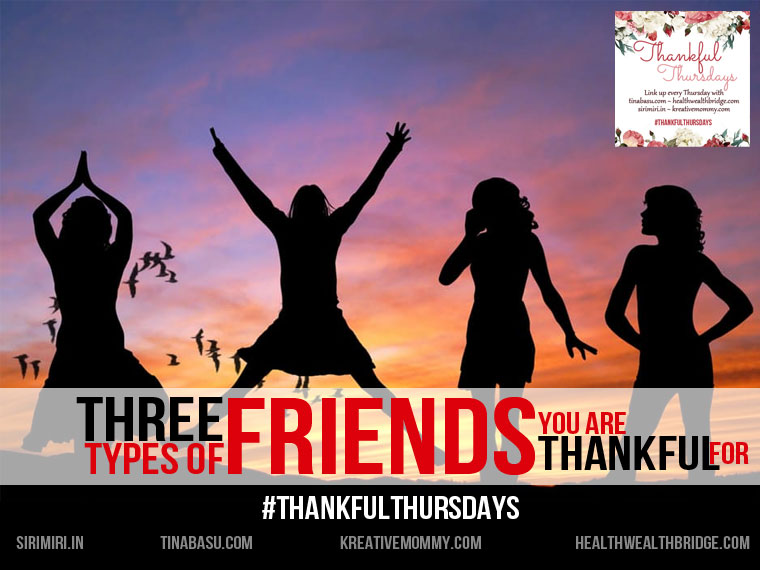 How to Participate in #ThankfulThursdays?
Follow @twinklingtina  @misra_amrita @Mayuri6 and @Deepagandhi1 on Twitter
Prompts will be announced every Wed 20:00 hrs IST
Read, comment, share on host and co-hosts posts and at least two more posts linked in the party Pro Tip – Networking and commenting is good for your blog's health and ranks.
Use #ThankfulThursdays in your post and share in social media using the same hashtag.
Every week we will have one featured blogger who is the best reflection of this community spirit