Every year, thousands of people become the victims of various airborne diseases, and unfortunately, the numbers is growing at a fast pace. Though, it is not just outdoor air pollution that is affecting our health, but also indoor pollution that is also extremely harmful to us. There exist many air contaminants such as pollen, pet hair, dust, along with microorganisms such as bacteria that pollute the air around us. To prevent this situation from worsening, prestigious brands such as KENT and Philips have introduced efficient and innovative air purifiers. If you are looking to buy the perfect air purifier for home or office, the first thing you need to do is compare their features and specifications. Today, we will compare the features of two of the most popular air filters available – KENT Aura and Philips Air Cleaner AC2887/20.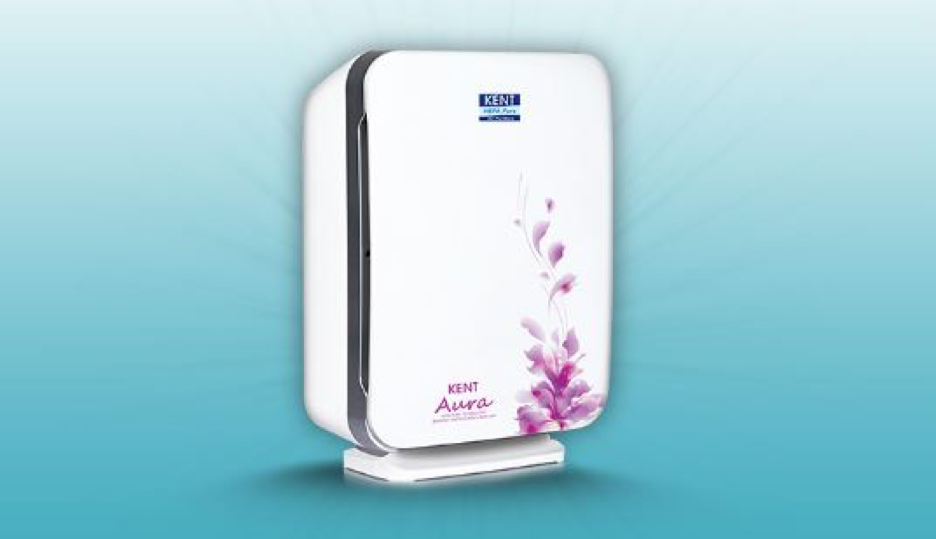 KENT Aura Vs. Philips Air Cleaner (AC2887/20)
Features of KENT Aura Air Purifier
KENT Aura air purifier is extremely popular for its proven and tested HEPA technology that manages to remove almost all the impurities from indoor air. The air purifier uses a three-stage mechanism, which helps in cleaning the air by trapping contaminants such as pollen, dust mites, tobacco smoke, pet dander, and other harmful substances. It also effectively gets rid of PM (Particulate Matter) 2.5 and SPM (Suspended Particulate Matter) present in the surroundings.
It comes with an intelligent air quality monitoring feature The feature enables you to choose the settings as per the air quality.
To make the air free of impurities, KENT Aura has an inbuilt ionizer that removes bad odour from the air. An activated carbon filter also contributes to this function and maintains the freshness of the indoor air.
Being a user- friendly air purifier, you will not have trouble handling the functions of this device.
It also consists of special features such as low noise operations and child-lock technology making it the finest
Best suitable for smaller rooms, its power consumption is 45 W and hence is also good for saving electricity.
The cost of KENT Aura Air Purifier is INR 15,990, making it an economical option.
Features of Philips Air Cleaner (AC2887/20)
Philips Air Cleaner (AC2887/20) uses an advanced technology known as AeraSense, which comes with the performance and accuracy of a professional sensor. It detects harmful pollutants such as PM 2.5.
The Philips Air Purifier has 3 automatic settings which help in the purification process. The three modes are – a General mode, an extra-sensitive Allergen mode, and an extra-powerful bacteria and virus mode. You can choose the suitable method to optimise as well as personalise your purification.
Effective for a room with an area of up to 25-79 m², its power consumption is up to 60 W.
the Philips Air Cleaner (AC2887/20) costs INR 22,995.
In the End
Now that you have read the features of both the air purifiers by KENT and Philips, you must have clearly realized that both have their benefits. All you need to decide is what features are most required for your home or workplace. If your budget is limited and you want to invest in an air purifier that gives performs great without burning a hole in your pocket, you can go for KENT Aura air purifier for home. The reason being, it is comparatively cheaper than the Philips device, and it uses less power. So, don't wait anymore, and bring home clean and fresh surroundings with KENT Aura.
Pin it for Later