Homeownership is integral for a family. You should own your own home rather than staying on rent for various financial and personal reasons. With Tata 99 Homes Festival, owning your own home is going to be easier than ever for individuals/families looking to own a property for end use or investment.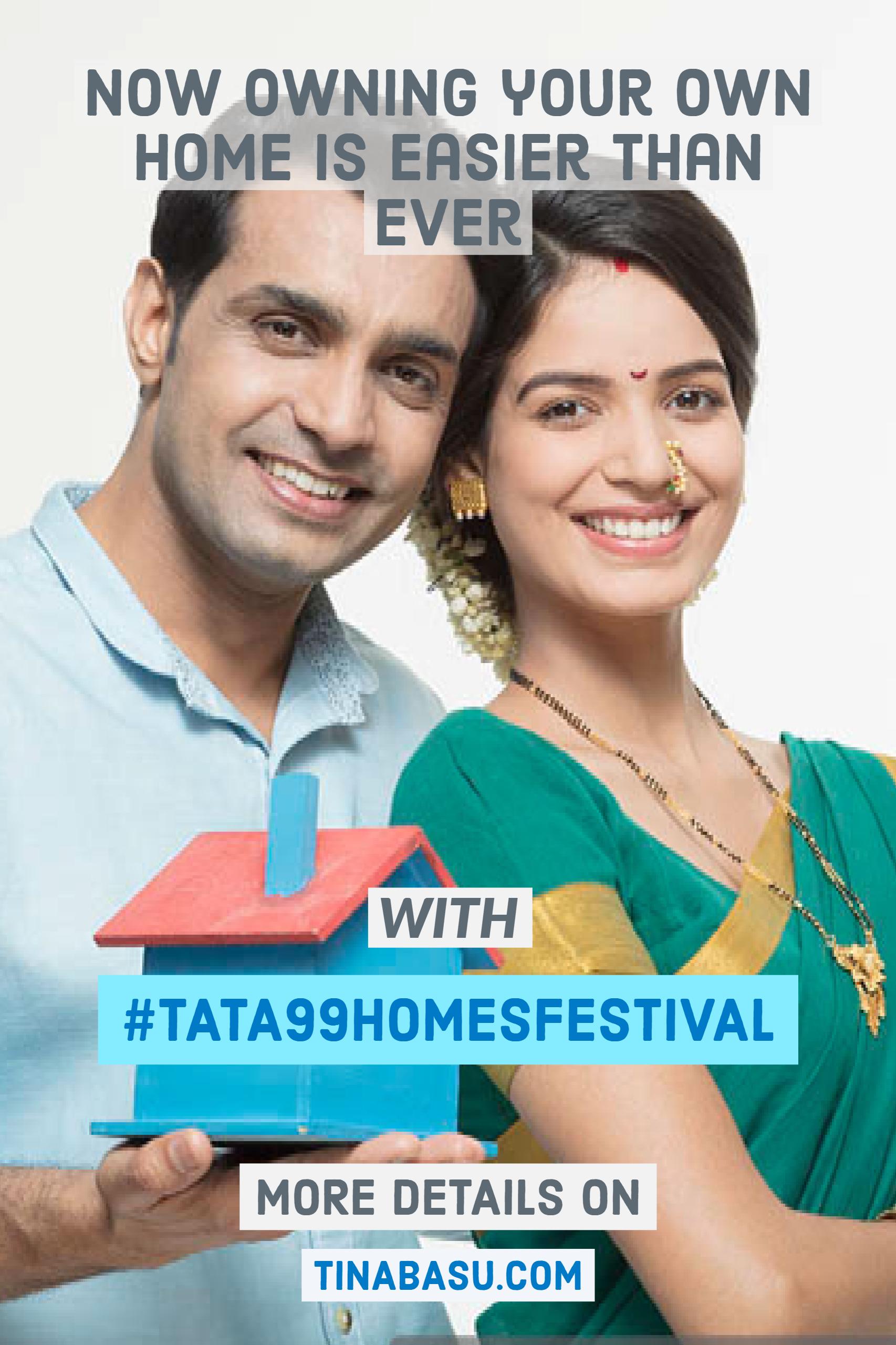 Owning your own home is a dream of every Indian. In current times, you find a majority of workforces in the Indian cities are people who have migrated from their hometowns. The easiest way to look for a place to stay is to look for a rented place. But what happens when you are working in that same city for over 4-5 years? You end up paying a lot of money which has no returns!
Owning your own home – It's a Good investment
Paying a 20,000 INR rent every month for a decent sized 2 BHK apartment in a residential complex amounts to 2.4L a year which is 1.2 million INR in 5 years. If you are planning to stay in the rented apartment for close to 5-6 years in the same city, it's wise to get your own apartment. When you stay on rent there is no ROI or returns of your investment for the rent you pay. While when you own your own home the returns are much better.
Your Dream Home
One of the most satisfying emotions is to step into your new home. Home is where the heart is. Everyone has a picture of their dream home – a home that reflects you, a home that makes you happy. But the biggest challenge in this dream is managing the funds. There's always a question – how will I fund this property? It's better to watch out for real estate deals that make buying a property easier.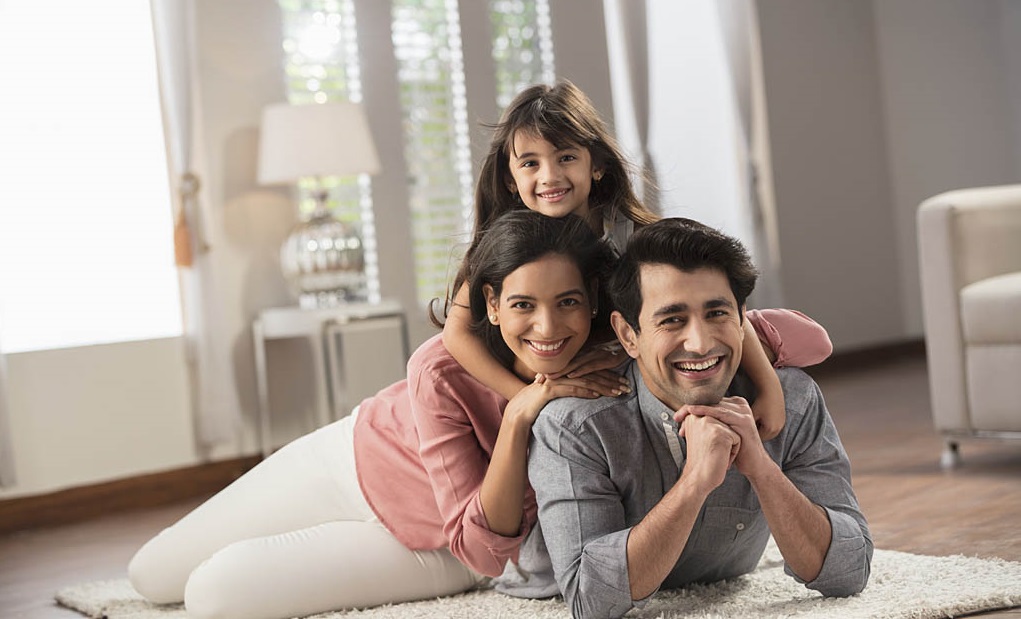 Manage Funds with the 99 Flash Sale #TATA99HomesFestival
If you are looking for a property and still thinking how to manage the funds then you must check out the Tata Value Homes 99 Home Festival. This is one of a kind home festival with benefits that you might have never heard of.
Tata Value Homes is coming up with a Flash Sale for the first 99 customers for 99 home units across India with a funding of 99%, and with discounts of up to 19 Lakhs* varying across their projects in India. This flash sale is available for 99 hours only! (bookings begin on 2nd November)
When I was buying my house, managing funds and finding the right property with all amenities were the biggest challenges. We wanted a property that had everything yet didn't make us starve! How I wish I had come across an offer like this. 99% funding for a property is unheard of. This flash sale is not only a game changer in the Indian real-estate industry but also will help India's first-time home buyers in fulfilling their dreams of owning their own home.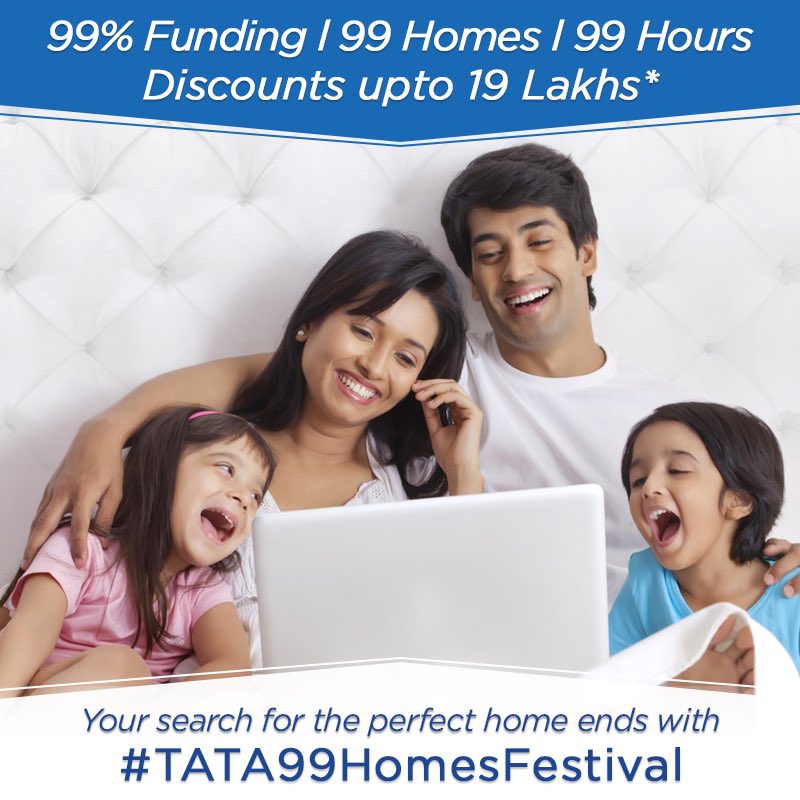 When you buy a property with a home loan, you have to do an approximate 20% down payment. That itself is a huge challenge for a common middle-class Indian family. But when you get a chance of 99% funding for a new home, you can never let that go out of your hand.  This flash sale will make dreams of the first 99 customers come true.
Tata Value Homes have multiple projects across cities like Delhi NCR, Ahmedabad, Bangalore, Chennai, Pune, and places around Mumbai and the #TATA99HomesFestival flash sale is valid on 99 units across all these cities.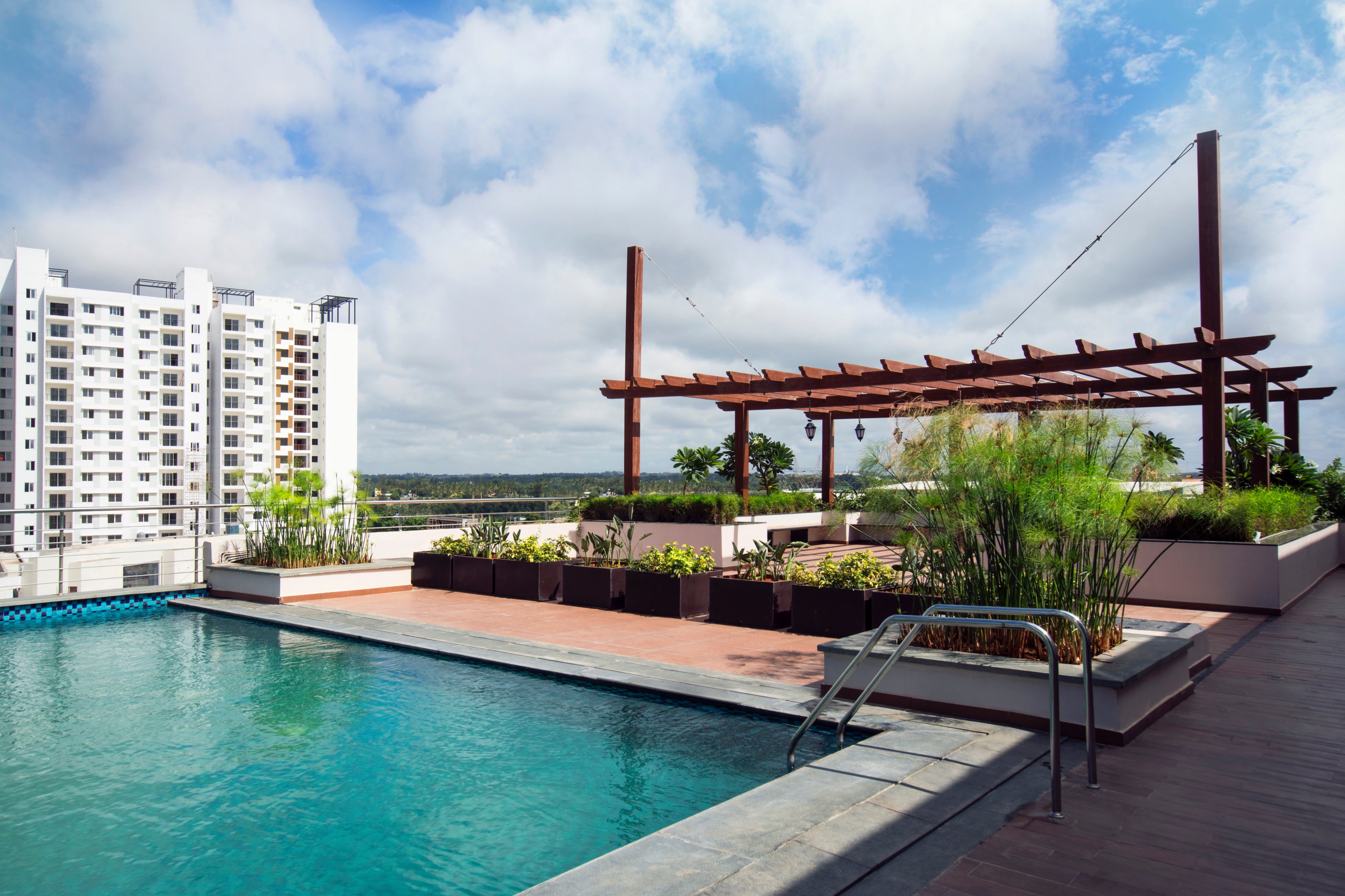 Blue Heavens – Bangalore
How to Avail this Offer?
Register on Tata Value Homes Site between 23rd October to 1st November, using basic details. Post registration buyers can visit the Tata Value Home properties in their cities between 2nd November and 6th November 2017. Buyers can do spot booking, and walk away with unit allotment and a home loan by select Nationalized Banks with a 99% funding! You can avail discounts upto 19 Lakhs*.
Tata properties come with attractive amenities and are all placed at great price points. Tata Homes stands for trust and quality. When you get a good property at jaw-dropping price from a trusted brand, it's a win-win situation for you. If owning your own home has been a dream, a key milestone that you have always wanted to achieve, this November make it a reality.
Key Things to Note
Timing: Bookings open from 2nd November 12 AM to 6th November 3 AM
Units: Offer valid on limited 99 Units across the country.
Funding: 99% funding through select NBFC's across Tata Value Homes Projects in India.
What are you waiting for?
*discounts vary from property to property across TVH's properties.